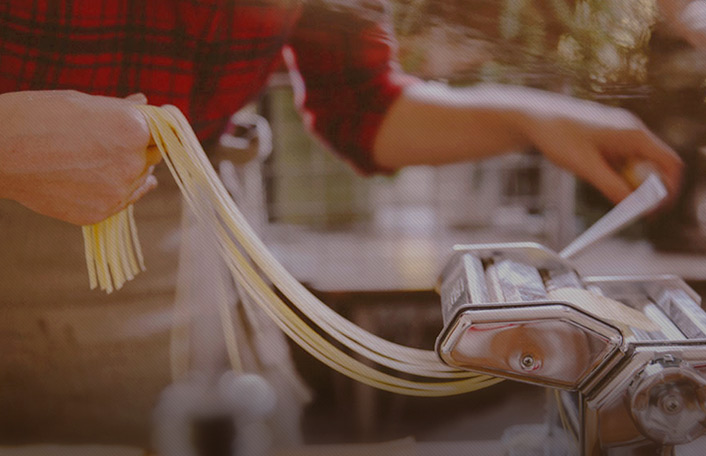 Welcome to Pinterest!
Join Pinterest to find all the things that inspire you.
50+
billion Pins
to explore
15
seconds to
sign up (free!)
My lifes motto
Yoga joke haha
Stay in bed quote
#quotes #words #motivation
NAMAST 'AY IN BED
Yoga humor 😊
friday funny
Life Motto, Friday Funnies, Quotes, Yoga Humor, Yoga Jokes, My Life, Stay In Beds, Namaste Ay, Word
Aerie for American Eagle: Lingerie and Apparel
ae.com
14 Reasons Minions Should Actually Exist--
Singing Bananas, Ba Ba Ba Ba Ba Bananas, Reasons Minions, Despicable, Funny Stuff, Funny Minion, Minions Singing, Bananas Songs, Banana Song
They're super musically talented. | 14 Reasons Minions Should Actually Exist-- hahahaha they sing to me! THE BANANA SONG!!
Minions singing Banana - Despicable Me love it
They're super musically talented... JUST LIKE US! @clhaenni @chmiel0510 @helenbrink @hanavan1998 @maryclarefinneg @natferraro2016 Ba ba ba ba ba banana
Super funny minion music video! You need to totally watch this video!
Community Post: 14 Reasons Minions Should Actually Exist
buzzfeed.com
You had one job
Laughing, You Had One Job, Hilary, Giggl, Epic Fails, Humor, Things, Laughter, Funnies Stuff
Hilarious!!!! Work humor
For the eight billion things I do at work every day and do them right... epic fail guys!
You had one job. I love these things!!
HAHAHAHAHA LOLZ **dying with laughter**
You had one job. Hahahahahahaha ha still laughing
You had one job. This made me giggle like an idiot
You had one job funny stuff
Life hacks
25 Life Hacks, Life Tricks, Neat Life, Fun Facts, Life Tips, Love Life, Life Hacks Tips, Useful Life Hacks, Cool Life Hacks
25 Useful Life Hacks... - The Meta Picture
Life tricks (:
Duh!!! I love life hacks
Neat life tips that will help in weird ways!
Fun facts
25 life hacks
Cool Life Hacks!
Funny answers to a test.
Like A Boss, Laughing, So Funnies, Creative, Smarties Article, Menu, Smart Kids, Teacher, Funnies Stuff
Funny stuff. Thats one smart kid!!
Always appreciate creativity. EC for making the teacher laugh during the arduous task of grading...
Smarty pants.
Clever kid - you have to love the creativity :) so funny!!!
Answering a test Like a Boss...
Have to watch this!
Funnies Pranks, Videos Bombs, Little Brother, Funnies Videos, Dance Videos, Kids Deserve, Bombs Sisters, Brother Videos, Little Boys
Little Brother Video Bombs His Sister's Dance Routine -- This little boy reminds me Christopher!!!
Smack that- ORIGINAL! (Little brother video bombs sister) HILARIOUS
funny video!
hahah oh lord. Little brother win! This little kid deserves an award.
Little Brother bombs Sisters Dancing Video - Laughs Out Loud - Brother's can be such a pain.
Disney Mean Girls. Watch it now. This is hilarious!!!
Disney Mean Girls, Disney Princesses, Disney Pixar, Girls Disney, Disney Knowledge, Disney Version, Funnies Stuff, Disney Girls, Disney Styles
Mean Disney Girls, Disney style! I take offense to this! Disney princesses are better than that! Don't get me started on my princesses, because I will win! After all, us princesses have to stick together!!!
Disney Mean Girls. Watch it now. Do it. Somebody had too much disney knowledge and time on their hands. pin now, watch at home. HAHAHAHHAHA:)
Mean Girls, Disney version. Somebody had too much Disney knowledge and time on their hands.
Mean (Disney) Girls: funny stuff
AMEN.
The South, Southern Women, Amen, My Life, Southern Girls, 23 99, Sweet Teas, So True, Acc
Southern Women Know...
Southern Girl
Perfection of the south!!
AMEN. So true
God, sweet tea and the SEC! AMEN TO THAT!!
my life in a tee
AMEN. & of course the ACC!!
wow.
Celebrity, Laughing, Clark Kent, So Funnies, Looks Alik, Taylors Lautner, Jacobs Black, Mirror Images, Sarah Jessica Parker
Lookalikes. cant stop laughing at the last one because i looked like an exact mirrored image hahahahahah
Celebrity look alikes, Clark Kent and Superman, uncanny
Celebrity look alikes, have you seen these....some are so funny!
Famous look alikes that are SO on point. Especially Taylor Lautner and Sarah Jessica Parker's
Look A Likes--DANGIT, I busted out laughing at Jacob Black & Britney Spears look alike!
Celebrity look alikes Taylor lautner looking like an alpaca slays me everytime...the pastry makes me laugh too.
truths for mature humans
So Funnies, I Cans Relations, Real Life, My Life, So True, Mature Human, Too Funnies, Funnies Stuff, True Stories
I've seen this, but never read it because it is so long... Finally read it and is basically my life story! Ha ha ha too funny!
32 Truths For Mature Humans! | Now That's Funny Stuff
i can relate to every single one of these. so funny because it's so true.
Truths for Mature Humans So funny, yet so true!
Truths for Mature Humans... real life right here
So true!!! Story of my life for sure!