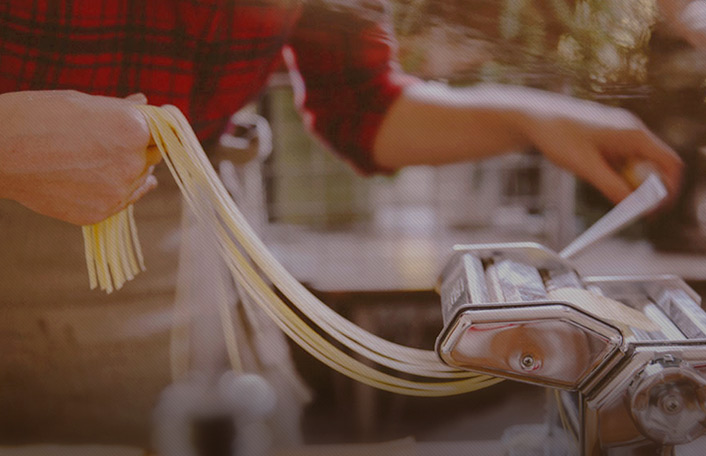 She used Pinterest to roll her first pasta
Join Pinterest to find all the things that inspire you.
50+
billion Pins
to explore
15
seconds to
sign up (free!)
#RebelTeacher
Ideas and inspiration for all the Rebel teachers out there!
---
Are you planning on decorating your graduation cap? Here is a great idea for education majors!
Cap Ideas, Graduation Caps, Education Graduation Cap, Future Teacher Graduation Cap, Colleges Graduation Teacher, Cool Ideas, Keep Calm, Graduation Cap Decor Teacher, Gradiation Ideas
Graduation cap ideas!
Keep calm and teach on! graduation cap
Not wanting to be a teacher but cool idea!
Pinned from
Uploaded by user
Teaching Channel - tons of great ideas and inspiration for the classroom!
Ap English, Channel Videos, Watches Teachers, Teaching Ideas, Teaching Channel, Classroom Videos, Common Cores, Classroom Ideas, Inspiration Classroom
The Teaching Channel videos
Teaching Channel - watch teachers at work in their classrooms common core. This teacher teaches in Johnston! :) Sarah Brown Wessling!
Common core- I have hit the motherload with this site! Seeing other great teachers and teaching ideas in action is awesome!
Check out this classroom video on Teaching Channel. Teaching Channel is a video showcase-on the Web and TV-of inspiring teaching practices in America's public schools.
Videos of inspiring classrooms. I LOVE SMART CLASSROOM IDEAS.
I am pinning this because the teacher pictured was my AP English teacher! How cool! And I hear the website is pretty awesome for teachers... If Sarah Wessling is involved, I'm sure it's amazing.
Cute holiday classroom door idea for Rebel teachers.
Christmas Classroom Doors, The Holidays, Doors Ideas, Reindeer Doors, Bulletin Boards, Front Doors, Christmas Doors Decor, Teacher, Kid
Christmas classroom door idea
Christmas classroom doors during the holidays :)
Love this reindeer door, post has several Christmas door ideas
Making this on the entryway side of our front door for Andy. Christmas door decoration. My coworker and I did this in our class this year, turned out super cute and the kids LOVED it!!
classroom door ideas for Christmas use with my bulletin boards this year!
classroom door ideas for Christmas...for ALL my teacher friends. <3 it!
Great Thanksgiving classroom idea: "Your Teacher is Thankful For You..." free printable certificate and a walnut turkey craft.
Turkey Crafts, Cute Cards, Thanksgiving Ideas, Teacher Cards, Student, Cute Ideas, Thanksgiving Break, Thanksgiving Schools, Thanksgiving Free
Cute idea to give students before Thanksgiving break
Great Thanksgiving idea for my students
Thanksgiving Teacher Cards- what a great idea, I know my students will treasure this!
Cute card idea for kids. MUST DO! I am so thankful for all my students.
Erica Bohrer's First Grade: Thanksgiving Free "Your Teacher is Thankful For You..." and Walnut Turkey Craft ( I like:-)
The School of Ed has neon #RebelTeacher running shirts just in time for winter running season! Click for purchase details.
Toddy Futurerebelteach, Neon Rebelteach, Winter Running, Purchase Details, Running Shirts, Hotties Toddy
Timeline Photos - Ole Miss School of Education | Facebook
facebook.com
Seasonal teaching freebies like pumpkin seed multiplication and Halloween daily math puzzlers
Cabinets, Books Character, Character Dresses, Books Charat, Dresses Up, Teacher Stuff, Book Characters, Daily Math, Education
Seasonal Teaching Resources in Laura Candler's Online File Cabinet. I am going to use Book Character Dress Up Day and Do Something Nice Day.
Book charater day
Cute October door for teachers
Squish Preschool, Owl Themes, Classroom Door Decorations, Classroom Doors Decor, Preschool Ideas, Bulletin Boards, Owl Theme Classroom, Owl Door, Halloween Doors
Classroom Door Decorations | Squish Preschool Ideas: Owl Theme Classroom for when we do camping we can use for bulletin board
Owl door
Halloween Door Decoration | Bulletin Boards & Doors | Pinterest www.pinterest.com736 × 981Search by image
These free editable labels would look great in a #RebelTeacher's classroom.
Editing Labels, Classroom Decor, Printable Labels, Cute Ideas, Ladybugs Teachers File, Classroom Labels, Paper Basket, Classroom Organic, Favorite Baskets And
Colorful paper baskets and free editable labels
Ladybug's Teacher Files: My favorite baskets...and some editable labels
cute ideas
editable classroom #Classroom Decor Ideas| http://classroomdecorideas524.blogspot.com
free printable labels
editable classroom labels, these classroom organizer baskets are useful to instruct students on which color basket to put which papers in. NY Teaching Standards: Element VI.4.c Teachers maintain classroom and school resources and materials.
Free printables for teachers and a long list of teacher discounts at stores like Barnes & Noble and Anne Taylor Loft. Are you a #RebelTeacher?
Schools Education, Education Discount, Teacher Discount, Clothing Stores, Teacher Homeschool, Homeschool Education, Anne Taylors, Free Printable, Taylors Loft
BIG List of Teacher Discounts and Home School Educator Discounts! ~ at TheFrugalGirls.com #teachers #homeschool This one is for you Jessica and friends!!!
Free printables for teachers and a long list of teacher discounts at stores like Barnes & Noble and Anne Taylor Loft.
BIG List of Teacher and Homeschool Educator Discounts at TheFrugalGirls.com #teachers #homeschool
Teacher Discounts at Michaels, clothing stores, for your cell phone and more!!!!
BIG List of Teacher Discounts and Home School Educator Discounts at TheFrugalGirls.com. Barnes & noble, ann taylor loft, Michaels, ny & co
Teachers, pick up your #RebelTeacher sticker at the Ole Miss Ed School tent in front of the alumni center this weekend.
Rebel Teacher
Rebel Teacher ~ Ole Miss School Of Education
Pinned from
Uploaded by user
For all you #RebelTeachers out there, here's a cute fall project for your classroom.
Pumpkins Fall Hallowe, Tiny Pumpkin, Student, Recipes Hair, Pumpkin Lessons, Pumpkin Patches, Pumpkins Halloween Se, Seeds Turning, Pumpkin Seeds
Learning Center: After the pumpkin Lesson