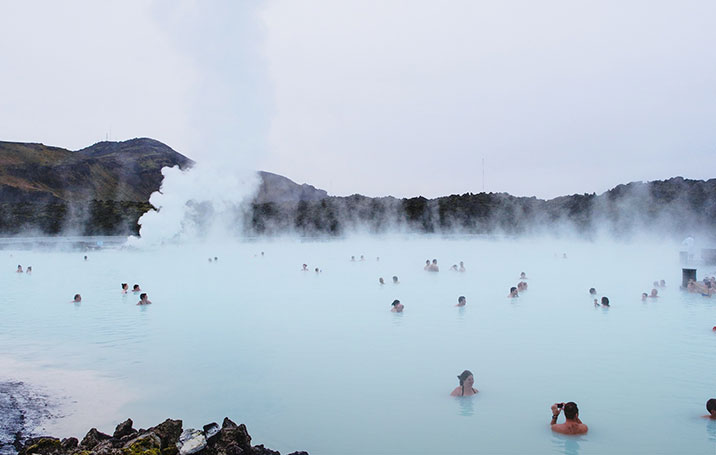 They used Pinterest to find new places to visit
Join Pinterest to discover all the things that inspire you.
50+
billion Pins
to explore
15
seconds to
sign up (free!)
Back to
its a wonderful life
its a wonderful life
Gradient nail color. health-beauty
Stained, Nails Art Tutorials, Nailart, Nails Techniques, Diy Crafts, Nails Ideas, Gradient Nails, Nails Polish, Nails Tutorials
nail art tutorial 2
ou will need: 3-4 gradient nail polish colors (dark to light and all in the tonal family)
Nail ideas!
Cross Stitch Pattern sewing-n-more
Stitches Handbags, Coach Pur, Crosses Stitches Patterns, Crossstitch, Antiques Shoes, Crosses Stitches Kits, Cross Stitch Patterns, Cross Stitches, Counted Crosses
Cross stitch handbags design.
Purses Cross Stitch Pattern
HANDBAG HEAVEN - Counted Cross Stitch Kit
Another upcoming project - just a few minor adjustments and it will match the antique shoe and hat collections!
. life-s-a-beach
At The Beaches, Beaches House, Beaches Signs, Beaches Life, Quote, Beaches Theme, Coastal Home, Truths, True Stories
Nautical beach and seashell decor for your coastal home - www.etsy.com/...
The truth. This is the reason I will have a beach house one day :D
Beach life
This bold subway style sign with it's rich color makes it the perfect accessory to your coastal themed home and will make a great gift for a friend who owns a cottage by the sea.*Last photo shows this sign in turquoise with white lettering.Sign measures 12 x 12 and has been painted, distressed and lettered with the saying "Life is Better at the Beach". Light sanding gives it a true, nautical, sea-worn appearance. Sign has been varnished for protection and shine.A sawtooth hanger is affixed on the back True story
Cute! I'm decorating our bedroom in a beach theme. I need some ideas!
.Life is better at the beach sign
Life Is Better At The Beach | NuttyTimes – Beautiful Quotes & More
Great Container Gardens back-yard
Gardens Ideas, Container Gardens, Shades Flowers, Gardens Sun, Flowers Boxes, Planters, Flowers 26, Shade Flowers, Window Boxes
Container garden idea - planter box on patio?
Container gardens ideas - sun, shade, flowers, no flowers...
Love this window box container on an empty space on the privacy fence.....adds a pop of color! A Gallery of Beautiful Container Garden Ideas
Some great container gardens - sun, shade, flowers, no flowers... 26 of 'em.
container gardens: sun, shade, flowers, no flowers ... 26 of 'em.
Some great container gardens--sun, shade, flowers, no flowers. Check them out. I really like the flower boxes on the fence.
Louise Brooks...Silent Movie Siren and Femme Fatale. Her poignant performance in Diary of a Lost Girl (1929) was mesmerizing. I adore Silent movies from the 20s and Classic Movies from the 20s, 30s & 40s. multi-facets-of-me
1920 S, Head Scarfs, Louise Brooks, Louis Brooks, Silent Film, Style, Vintage Photo, Flappers, 1920S Hair
Lousie Brooks 1920s Vintage Photos Prints Posters
louise brooks 1920's head scarf style
Since childhood I've loved the flappers (like louise brooks) attitude, style, nonconformists.
Louise Brooks- the hypnotic beauty of silent films.
1920s hair
louis brooks, flapper, 1920's
1920 s
Jason Statham jason-statham
Eye Candy, Movie, Leather Jackets, Actor, Beautiful People, Workout Abs, Hot Guys, Jasonstatham, Jason Statham
Jason Statham to Star in Chinese Action Flick #Celebrity, #JasonStatham, #JasonStathamInChineseMovie, #StathamsDream, #TheAsianMovieMarket
Jason Statham Workout | jason statham workout abs jason statham war movie
Jason Statham - Jason Taylor love him!!! amazing actor
editing tips photography-inspiration
Easy Editing, Amazing Weights, Amazing Photo, Photography Tips, Photography Editing Tips, Weights Loss, Children Photography, Photoshop Tutorials, Photography Ideas
Amazing photos!
Photography tips
quick and easy editing tips from Kara May Photography. by bneely
Children photography inspirations
yes need one of these for-the-home
Closet Offices, Idea, Crafts Rooms, Crafts Spaces, Offices Spaces, Work Spaces, Workspaces, Small Spaces, Home Offices
Great ideas for small spaces: cute craft room! : )
Small Space Inspiration: 10 Closets Turned Workspaces & Home Offices. definitely want to do this! just need some more ideas
Beautiful Office Space, now that's an nifty idea for a home office, out of seen and out of sight when not used
Crafting space - Small Space Inspiration: 10 Closets Turned Workspaces & Home Offices
closet office, such a great idea for small spaces!
Home Office and Work Space Ideas & Inspiration | 75 Creative Desk Areas - bystephanielynn