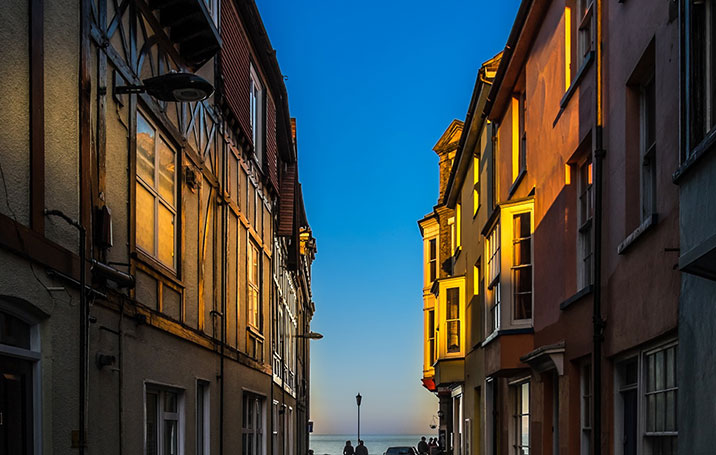 They used Pinterest to explore a new city
Join Pinterest to find all the things that inspire you.
50+
billion Pins
to explore
15
seconds to
sign up (free!)
Sidonia's handmade jewelry - 30x22mm Swarovski cabochon ring
Handmade Rings, Rings Tutorials, Rings Band, Beads Rings, Beaded Rings, Cabochon Rings, Ring Tutorial, Jewelry Rings, Friend Rings
▶ Sidonia's handmade jewelry - Ring band for the Swarovski Cabochon ring - YouTube
Royal Beaded Ring Tutorial - YouTube
▶ Beads Friends: Ring Tutorial - Beaded bezel Ring with Swarovski cabochon and seed beads - YouTube

by Sidonia's handmade jewelry
wirewrapped rings
Wire Rings, Cute Ideas, Metals Jewelry, Wire Wraps, Ethical Jewelry, Recycle Metals, Fair Trade, Wire Jewelry Diy Ring, Wirewrapped Rings
another example of wire wrapping jewelry McFarland Designs - Ethical Jewelry Using Fair Trade Stones and Recycled Metal: August 2007
metal jewelry making ideas. Cute idea!
Beaded wire rings
wirewrapped rings, cool
bead ring instructions - unique flower rings
Diy'S Idea, Flower Rings, Diy'S Crafts, Rings Instructions, Beads Flower, Unique Flower, Beads Rings, Crafts Idea, Diy'S Rings
#DIY Rings
Summary: Today's bead ring instructions help you to make flower rings. If the beaded flower is an attraction to you, you can have a look. This is a flower ring like petunia. Besides, it looks as gramophone as well. How do you think of it? Is it like both
Bead Ring Instructions - Unique Flower Rings – Nbeads
nbeads.com
TUTORIAL ANILLO
Stitches Lessons, Bricks Stitches, Beads Tutorials, Seed Bead Tutorials, Circular Bricks, Seeds Beads, Beads Jewelry, Beads Pattern, Practice Beaders
Circular Brick Stitch Lesson #seed #bead #tutorial
The Practical Beader: Circular Brick Stitch around a bead - used as a base for more rows. #Seed #Bead #Tutorials
PATRON SABA COLGANTE O ANILLO - ABALORIOS
Bead Patterns, Free Pattern, Beads Necklaces, Seeds Beads, Beads Tut, Beads Pendants, Snowflakes Photos, Beads 11 0, Beads Magic
Free pattern for beaded necklace Blue Snowflakes | Beads Magic
Need: 1 rivoli or button 16 mm 14 round beads 3 mm 7 round beads 4 mm 14 fire polished beads 3 mm 2 fire polished beads 4 mm seed beads 11/0 seed beads 15/0 free pattern schema for pendant (brooch, ring) | Beads Magic
Beaded Pendant Pattern
Beads Magic - everything about handmade jewelry: beads patterns, schemas, photos, ideas. - Part 70
very nice rivoly beading tut
ESQUEMA ANILLO SOLITARIO BURBERRY - ABALORIOS - DELICAS
Mucha Gracia, Internet Site, Esquema Anillo, Anillo Solitario, Website, Web Site, Solitario Burberry, Gracia Por, Esquemas Anillos
EL COFRE DE CRISTAL: ESQUEMA ANILLO SOLITARIO BURBERRY
PASO A PASO ANILLO DE PERLAS Y ROCALLA
Beads Idea, Ring, Bir Yüzük Ellerin, Simple Rings, Muhabbet Sofrası, Beads Rings, Guzel Anlatmissin, Pictures Tutorials, Beads חרוזים
Pearl simple ring
incili yüzük #bead #ring #boncuk #beadingwork
Muhabbet Sofrası: Takılarım
Easy picture tutorial
A Rosette Nest Ring Tutorial »
Rosette Nests, Fabrics Flower, Birds Nests, Nests Rings, Diy'S Jewellery, Beads, Diy'S Jewelry, Jewelry Idea, Diy'S Rings
DIY Jewelry : DIY A Rosette Nest Ring
DIY rings - love! must try!
Make some cute fabric flowers jewelry with this pattern for a Rosette Nest Ring. It's an adorable tutorial that shows you how to make these pretty flowers. The pretty ring backs coupled with the pearls give the rings a vintage feel.
Bird's nest rings
AllFreeJewelryMaking.com - Learn How to Make Jewelry, Free Bead Patterns, Find Free Jewelry Making eBooks, and More!
TUTORIAL ANILLO DE ALAMBRE CON PIEDRA
Alambre Con, Rings Tutorials, Wire, Crafty Rings, Anillos Alambre, Jewelry, Impletit Dinning, Esquemas Anillos, Wraps Rings
Inel impletit din sarma - tutorial
wire wrapping ring tutorial
ABALORIOS - PASO A PASO ANILLO DE ROCALLA Y CRISTAL
Ring, Crystals Rings, Rings Tutorials, Beads Crystals, Beads Beads Rings, Rings Patterns, De Rocalla, De Miçangas
ring tutorial
Anel de Miçangas com Cristal
Beaded crystal ring pattern
Esquema anillo de perla
Beads Crafts, Ring, Beads Pearls, Art Beads, Beads Patterns, Pearls Rings, Beads Jewelry, Free Beads Rings Patterns, Rings Patterns Diy'S
beaded pearl ring diagram
anillo de perla.Beaded Pearl ring.
ALAMBRE - ANILLO AJUSTABLE
Wire Wraps Earrings, Wire Rings, Rings Tutorials, Pearls Rings, Crafts Idea, Rings Photo, Diy'S Jewelry, Wraps Rings, Diy'S Rings
C pearl ring of wire - Piggy bank of ideas and technology home business - Secrets of craftsmen
Beading Times Project - DIY Ring
Beading Times Project - Wire wrapped earrings tutorial
Wire wrap ring tutorial
Wire ring photo tutorial. It's in russian but the pictures are self-explanatory.
ANILLO BOLA
Esquema Anillo, Bisuteria Anillo R, Bdid Rings, Beads Rings, B Did Rings, Rings Patterns, Bisuteria Anillos R, Anillo Bola, Bola Anti-Stress
bead ring
TUTORIAL RIC RAC
Rac Roses, Rings Tutorials, Roses Rings, Ric Rac, Gifts Idea, Rick Rack, Ricrac, Diy'S Roses, Christmas Gifts
Ricrac rose ring!
Rick Rack Rose
Beautiful DIY rose ring.
Ric Rac Rose Ring Tutorial~
easy tutorial on making ric rac rose rings or accessories... Great Christmas gift idea!