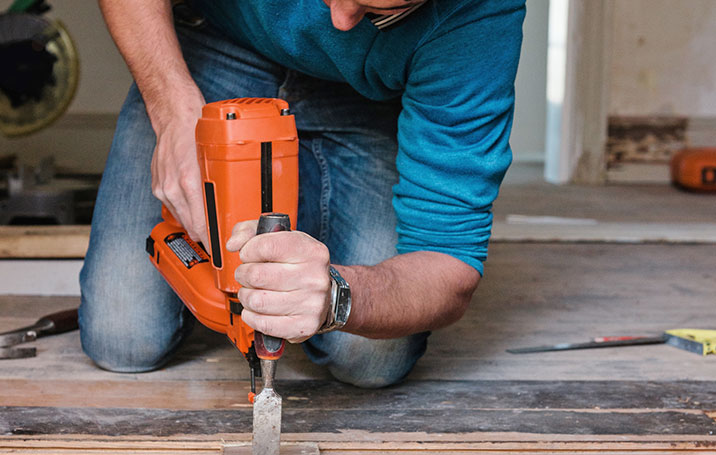 He used Pinterest to redo his floors
Join Pinterest to find all the things that inspire you.
50+
billion Pins
to explore
15
seconds to
sign up (free!)
Turquoise Duster Bangles from Junk Gypsy. Love these!
Boho Chic, Arm Candy, Summer Style, Turquoi Jewelry, Turquoise Jewelry, Junk Gypsy, Weights Loss, Turquoi Bracelets, Arm Parties
Arm Party
Brown n Turquoise Arm candy
turquois bracelets
Santa fe and Turquoise / Gypsyville by The Junk Gypsy Co. Love this!!!
Add Turquoise to Your Summer Style LOVE LOVE LOVE THIS!
Boho Chic
Everyone, I just got some amazing brand name purses,shoes,jewellery and a nice dress from here for CHEAP! If you buy, enter code:atPinterest to save www.superspringsa... - gypsy
Summer Fashion Trends, Beaches Dresses, Coverup, Beaches Covers, Beaches Style, Daria Werbowy, Kaftan, The Beaches, Covers Up
Obsessed with the beach gown #beach #style #indie #boho #houseofauora
beach dress
Kaftan. Boho Fashion. Bohemian Style. Boho Chic. Swimsuit Coverup. Boho Beach Fashion. Summer
LOVE this for a beach cover up boho the beach
Daria Werbowy by Derek Kettela....love this as a beach cover up!!!!!
Kaftan as a beach cover up. (Easier to look dreamily at the sea in flowing white robes)
Moresca skirts - the gypsy skirt (black) with a "V dip 2" skirt (red) over the top.
Faire Gypsy, Colors Uncertain, Gypsy Bellydancing Bohemian, Gypsy Jewelry, Gypsy Skirts, Bellydance, Skirts Colors, Tops Skirts, Dips Overskirt
Moresca Gypsy Skirt wsith Moresca V Dip overskirt
V Dip 2 Skirt (Color uncertain) Top Skirt $75.00
Four Gore Gypsy Skirts
Belly Dance Costumes, Velvet Peacock, Gypsy Skirts, Bellydance Passion, Tribal Bellydance, Skirts Stylebellydanc, Tribal Fusion, Peacock Design, Tribal Style
Peacock belly dance costume. Maybe I need a blue one too?
tribal fusion skirt...
Gypsy skirt by Velvet PEACOCK DESIGNS
Long gypsy skirts
Moon Design, Moon Black, Celtic Moon, Black Long, Beautiful Skirts, Celtic Knot, Knot Work, Stars And Moon, Design Surroundings
Celtic Moon Black Long Skirt
Beautiful skirts from http://findanswerhere.com/skirts
This flowing long skirt is lightweight and beautiful; its 100% Rayon Batik material is adorned with star and moon designs surrounded by ornate Celtic knot work on each of the six extended points. Intended as ritual wear for goddesses (and gods) of all sizes and ages. With a total length of 3' 6" and 4' 8" around, this skirt is designed with a drawstring waist so they can fit everybody! Matching top, sold separately.
gypsy jewelry
Big Rings, Statement Rings, Cocktails Rings, Chunky Rings, Color, Love Rings, Vintage Rings, Costumes Jewelry, Ancillary
Colorful statement rings
big rings. love. every girl needs a COCKTAIL RING. A ring that everyone sees as she sips her cocktail. lol......:)
love rings and color! great combination :)
Costume jewelry statement rings.
colorful rings as accessories
Colorful chunky rings!
turquoise rings vintage rings colorful rings
#fashion items#accessories #bracelet #bangles #beads #red #garnet #ruby #silver #jewelry #chains #bohemian #boho #chic #gypsy #tribal
Bracelets Ideas, Boho Chic, Arm Candy, Gypsy Style, Bohemian Bracelets, Bangles, Bohemian Style, Arm Parties, Haute Couture
more arm parties! Chanel Haute couture - juin 2011
http://pinterest.com/stacier/s-t-a-c-k-e-d/ board with TONS of stack bracelets ideas.
Arm candy (Chanel Haute Couture)
Bohemian bracelet
gypsy style
Posted 6 months ago / 276 notes #my bohemian style #style #fashion #accessories #bracelet #bangles #beads #red #garnet #ruby #silver #jewelry #chains #bohemian #boho #chic #gypsy #tribal / Via: freshgypsy-deactivated20120406 My Bohemian Style Insanely gorgeous. My Bohemian Style Insanely gorgeous. 276 notes dreamgirl730 reblogged this from thatbohemiangirl yesluna reblogged this from perpetual-inspiration marrymoonatwonderland reblogged this from amadgirlinhermadwond
The Fall of Gypsy, Jewelry, cuff bracelet gypsy eye fall color, Chic
Cuffs Bracelets, Fall Colors, Eye Fall, Gypsy Jewelry, Gypsy Heart, Art Bangles, Bangles Bracelets, Gypsy Eye, Bracelets Gypsy
The Fall of Gypsy, Jewelry, cuff bracelet gypsy eye fall color, Chic
Bajidoo Fine Art Bangle Bracelet, The Fall of Gypsy
Big Earrings, Gypsy Jewelry, Queens Earrings, Dangly Earrings, Chains Earrings, Fringes Earrings, Lace Jeans, Beautiful Chains, Gypsy Queens
Gypsy Queen Earrings
I love these dangly earrings
# Lace and Jean #2dayslook #fashion #nice #Lace #Jeans www.2dayslook.com
I love a big earring !
Beautiful chain Earrings
fringed earrings
Gypsy Jewelry
Gypsy Style, Beads Necklaces, Bohemian Chic, Junkgypsi, Gypsy Jewelry, Boho Jewelry, Stones, Bohemian Style, Junk Gypsy
Gypsy Jewelry Necklace | Gypsyville by Junk Gypsy Co
bohemian chic ~ awesomeness Junk Gypsies
Gem Stones - Bohemian Style.
@junkgypsies turquoise salvage. OMG, I just discovered Junk Gypsies. They personify my style!
Boho Jewelry
Junk Gypsy style - LOVE IT! | My Style
turquoise #multi bead necklace