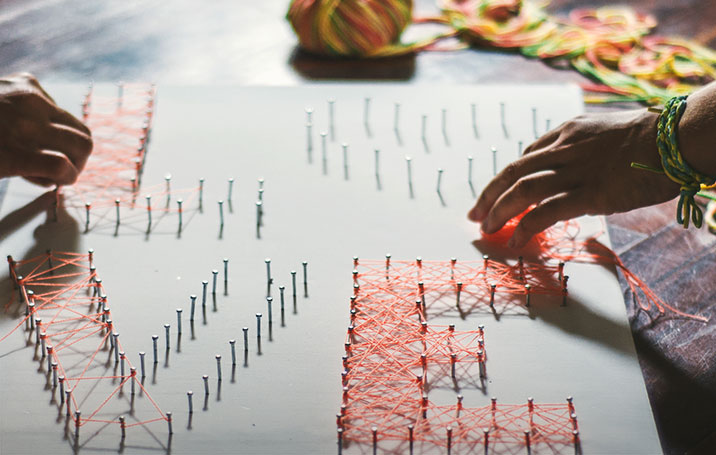 They used Pinterest to find new ways to DIY
Join Pinterest to find all the things that inspire you.
50+
billion Pins
to explore
15
seconds to
sign up (free!)
Cabin Decor
Love cabins and the cabin decor, here are some ideas.
---
Cabin-Decor - outdoors. Cool!
Indooroutdoor, Outdoor Rooms, Little Cabin, Outdoor Living Spaces, Outdoor Fireplaces, Cabin Decoration, Outdoor Living Rooms, Outdoor Spaces, Indoor Outdoor Cabin
Cabin outdoor living room
Modern cabin design < Cabin Decorating Ideas - Sunset.com Mobile
indoor outdoor room
Little cabin with great covered outdoor space
Little cabin! Love the Outdoor fireplace....
indoor outdoor cabin
Tiny cabin, big outdoor living space
Cabin decor
Stones Fireplaces, Idea, Screens Porches, Dream, Rivers Rocks, Sleep Porches, Mountain Cabin, House, Logs Cabin
screened porch with bed and fireplace i can use this idea for my island house kitchen just out of view bathroom behind fireplace???
This time of year is when I start thinking about my dream log cabin; nestled in the mountains somewhere far from civilization but close enough to fabulous restaurants, great skiing and of course internet access. All kidding aside, I love the idea of incorporating some of the warm touches of lodge design into our homes, especially as winter approaches. …
Sleeping porch. Note canoe, fireplace. I love the idea of a log cabin somewhere in the mountains(:
mountain cabin idea... love the stone fireplace
My Dream- River Rock Stone "bathroom Counter" Design Ideas, Pictures, Remodel, and Decor - page 18
Doesn't it seem like a great idea to have both your bed and a seating area around an outdoor fireplace on the porch? Remember old time houses with sleeping porches?
Love this!
Fire Place, Stones Fireplaces, Living Rooms, House Beauty, Good Book, Rustic Cabin Decoration, Stone Fireplaces, Logs Cabin, Cozy Fireplaces
Rustic Log Cabin Decorating Ideas | Living Room Decorating Ideas - Living Room Designs - House Beautiful
I want to curl up & admire the Log Mantle & other woodwork in this charming room. Yeah, Love the Stone Fireplace, too. ["house beautiful"]
kitchen / living room fire place idea
cozy fireplace
rustic cabin decor
This is so me. I can see myself curled up with a good book
dark green wall might work for the 1 wall we are going to paint in our family room.
Rustic Bedrooms, Headboards, Animal Head, Wall Color, Bays Blankets, Platform Beds, Beds Frames, House, Hudson Bays
Rustic bedroom. Hudson's bay blanket adds a pop of colour to grey walls and floors
Hudson Bay Blanket + plank bed + animal head.
wall color, bed frame, headboard, nightstands
Hudson Bay blanket, rustic bed frame
Love the Hudson Bay blanket as a cottage staple; the headboard is a great #modern home design #home interior design 2012 #home design ideas #modern house design
Hudson Bay Blanket, awesome headboard, cool platform bed.
log wall
Stones Fireplaces, Living Rooms, Eating House, Eating Place, Woods Wall, English Countryside, Architecture Digest, Logs House, Logs Cabin
log cabin decor - Google #modern house design #luxury house design #living room design #home decorating #home interior design 2012| http://home-interior-clifton.blogspot.com
New Home Interior Design: English Countryside - Cosy Cottage
Particularly notice the drapes against the wood walls
Walls and ceilings of salvaged wood and a rustic stone fireplace offset the sophistication of the great room's furnishings and art in the main house. Log Cabin at Blackberry Farm
Featured in Architectural Digest, Toad Hall belongs to Kreis and Sandy Beall, and it sits on 32 acres in Tennessee. The architect was Jack Davis, and they brought Atlanta-based designer Suzanne Kasler in to give the log house some English Country Style.-SR
I like the top shelf
Woodstov, Woods Stoves, Living Rooms, Interiors, Cozy Cabin, Cottages, Place, Woods Burning Stoves, Logs Cabin
wood burning stove for my future blue ridge log cabin
living room plan w/ wood stove doubling as cooking stove---if that makes sense?
cozy living room, i want the woodstove!
Log cabin interior with wood stove and day bed
cozy cabin interior
Great place to be when it snows... cabin log, cottage, wooden cosy interior
All I need for a cottage in the woods, a wood stove and a day bed and of course a place to store my books.
For the Cabin
Lanterns Wall, Rustic Wall, Oils Lamps, Decks Lighting, Wall Sconces, Wall Decoration, Westerns Decoration, Rustic Lanterns, Rustic Decoration
pictures of rustic walls in the home | ... selection of rustic wall decor for your western ranch home your
Rustic Western Decor | 51 Rustic Decor Images
Deck lighting
Electric unfortunately, but I have got some oil lamps like this at home.
Rustic Lantern Wall Sconce
cabin
Couch, Dream Living Rooms, Fireplaces, Cozy Cabin, The View, Dream House, Big Sky Montana, Great Rooms, Families Rooms
the couch. the view. the windows. the fireplace. the exposed beams. SO AWESOME
Spacious, but cozy cabins in Big Sky Montana. I want this couch....
This Absolutely gorgeous.. My dream living room: large space, huge wall of windows, master fireplace, and big round couch. All is missing is the TV on top of the fire place
family room with the light couch and fireplace and flooring and paint color
Gorgeous dream house and living room! Beautiful view, spacious couch, fireplace, high ceilings. Simply amazing!
Big open great room with big windows, stone fireplace, and a big comfy couch. What more could I ask for?
cabin
Rustic Styles, Living Rooms, Rustic Homes, Rustic Interiors, Eateri, Eating House, Interiors Design, Eating Place, Logs Cabin
Home Design, Luxury Rustic Interior Design for Lakeview Residence – A Gorgeou House: Luxury Rustic Interior Design for Lakeview Residence - A Gorgeou House ~ undefined, rustic home design, bathroom designs, rustic residence, rustic bathroom, Home Design ~ Homedesigndecorating.com
alpine rustic style living rooms | Fascinating Rustic Interior Living Room Design Ideas With Ceiling ...
Living room in a log cabin
Rustic Interior Design Ideas Living Room Inspiration 55608 Interior Ideas Design
cabin.
Stones Fireplaces, Idea, Living Rooms, Rocks Fireplaces, Country Living, Children, High Ceilings, Windows, Logs Cabin
Good idea if I ever have a cabin...lots of windows, high ceilings, rock fireplace. very rustic looking.
stone fireplace - Cozy Living Room Ideas - Country Living
Log cabin themed living room