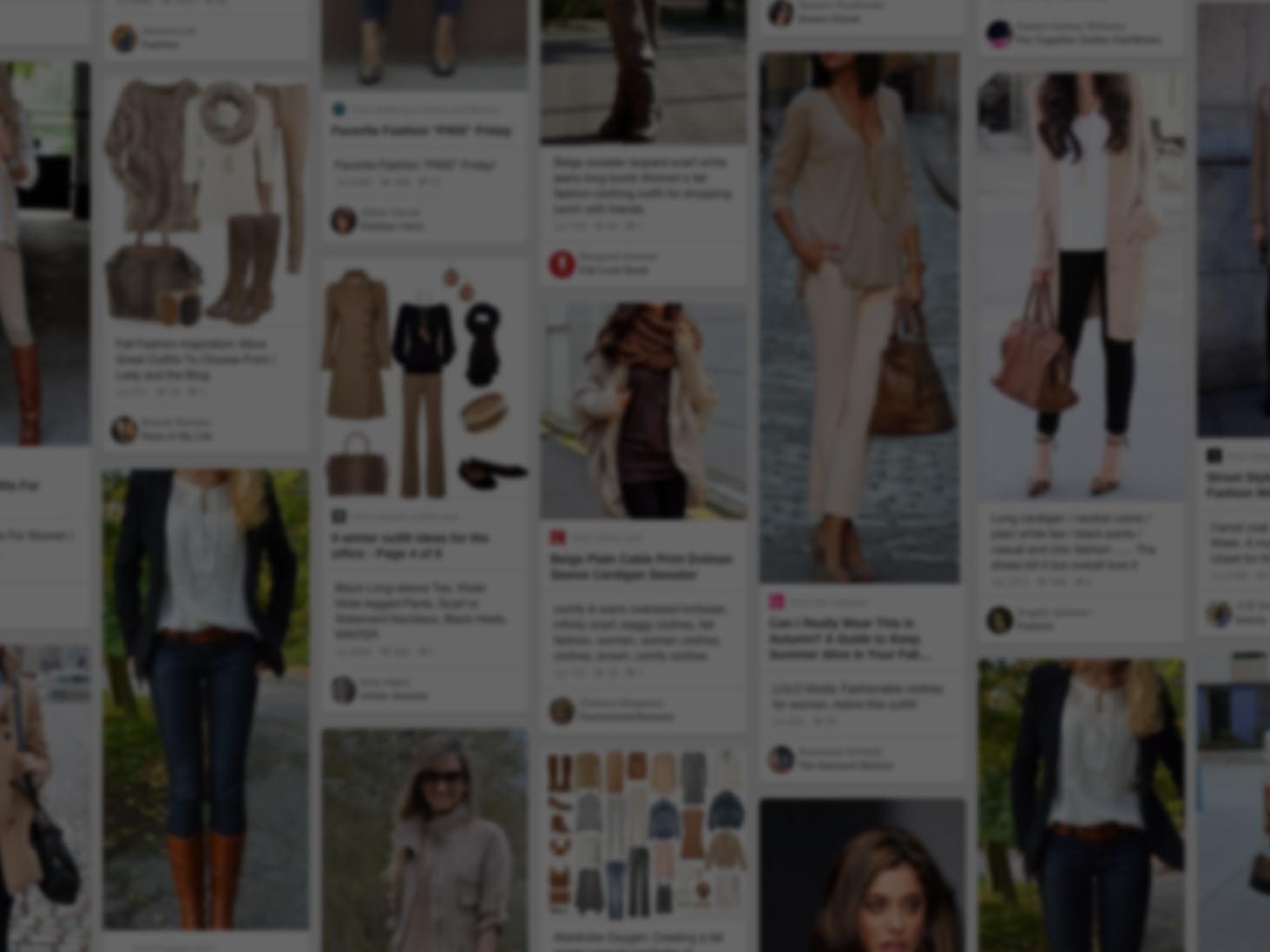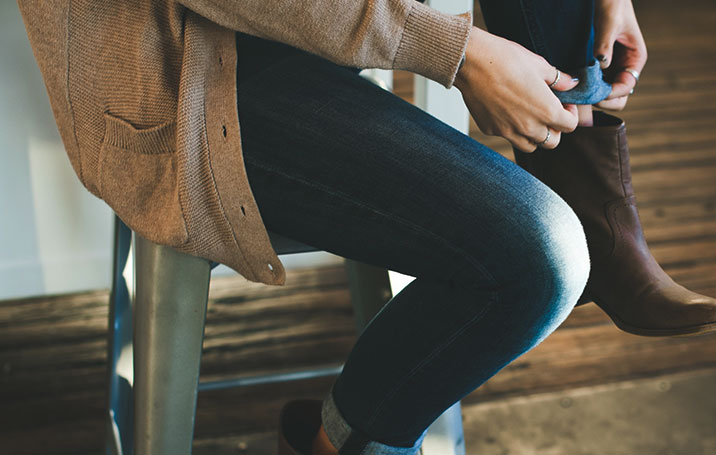 She used Pinterest to step up her style
Join Pinterest to find (and save!) all the things that inspire you.
50+
billion Pins
to explore
15
seconds to
sign up (free!)
Fun for Halloween!
Holiday, Halloween Parties, Cake Cupcakes, Cute Halloween, Cake Ideas, Cake Decor, Halloween Cakes, Birthday Cake, Fun Cake
Halloween Cake Idea - For all your cake decorating supplies, please visit craftcompany.co.uk
Very Cute Halloween Cake Idea
Halloween Cake #Cupcakes #Yummy Cupcakes| http://celebrityssportcars7959.blogspot.com
Halloween Cake Idea if i ever had a halloween party
Halloween Cake Idea... Oh Lauren, im putting in my request for Ty's birthday cake :)
Fun cake! My kind of birthday cake! Since I was close to a Halloween baby! Haha

by thecakemamas
shoe cupcakes - cute!
High Heel Cupcakes, Food, High Heels Cupcakes, Recipes, Cupcake Sho, Shoe Cupcakes, Parties Ideas, Cupcakes Shoes, Shoes Cupcakes
shoe party ideas | Cute shoe cupcakes | Party Ideas, Favors and Food
High Heel Cupcakes ! « CookDazzle Blog– Recipes I Kitchen Gadgets I Food Art
High heel cupcakes #shoes #cupcakes #funwithfood
Pinned from
cookdazzle.wordpress.com
nurse
Nurs Cake, Nursing Cake, Nurse Cakes, Cake Ideas, Grad Parties, Nursing Schools, Graduation Cake, Awesome Cake, Graduation Parties
nursing cake ideas
nurse cake! needed this for my grad party!
Nursing Cake - I see this at my graduation party! @Sarah Goode
nurse cake! This is so cool! Great idea for a new nursing school grad or new RN (but I thought my nursing school graduation cake was awesome!!) :)
What an awesome cake! Too bad I hadn't seen this already when I made Amanda's Nursing School graduation cake.
Pinned from
sweetaprils.com
cupcakes
Ideas, Cupcakes Ferris, Wheels Cupcakes, Birthday Parties, Cupcakes Display, Cupcakes Holders, Ferris Wheels, Cupcakes Rosa-Choqu, Cupcakes Stands
ferris wheel cupcake stand. . this is so cute! good idea for a birthday party or a baby shower.
Cupcake Ferris Wheel #cupcakes #display #ferriswheel
Ferris wheel cupcake holder party cupcakes ferris wheel party ideas party food party idea pictures
Salted Caramel PayDay Cupcakes
Cakes Mixed, Eggs White, Payday Cupcakes, Caramel Payday, Salts Caramel, Vanilla Extract, Cakes Recipes, White Cakes, Salted Caramels
THIS ONE I AM TRYING!! I LOVE PAYDAYS!! Salted Caramel PayDay Cupcakes Yield: 24 Cupcakes ingredients Cake: 1 Box White Cake Mix 1/2 cup oil 1 whole egg 2 egg whites 3/4 cup buttermilk 3/4 cup sour cream 1 tablespoon vanilla extract Caramel Frosting: 1/2 cup butter, softened 1 cup brown sugar 1/3 cup heavy cream 1/2 tablespoon vanilla extract 2-3 cups powdered sugar Peanuts to decorate (I used salted peanuts)
Salted Caramel PayDay Cupcakes~ Gotta try the cake recipe itself.
Pinned from
yourcupofcake.com
elmo loves elmo.
2Nd Birthday Parties, Loves Elmo, Elmo Loves, Elmo Birthday, Birthday Cupcakes, Parties Ideas, Elmo Cupcakes, Elmo Parties, Birthday Ideas
2nd birthday party ideas
Elmo cupcakes. Great kid's birthday idea.
elmo loves Elmo birthday cupcakes
Lots of ideas for Elmo party
elmo loves elmo cupcakes
Elmo Birthday Party Ideas | Photo 1 of 24 | Catch My Party
Elmo Birthday Party Ideas | Photo 16 of 24
catchmyparty.com
cupcake
Yellow Flowers, Flowers Cupcakes, Yellow Rose, Rose Cupcakes, Pink Rose, Weights Loss, Rose Petals, Cupcakes Cakes, Cupcakes Rosa-Choqu
Thinking about a "Cupcake Cake," and these would be so beautiful!
Rose petal cupcake
yellow and pink rose cupcakes
Pink & yellow rose cupcakes!
pink & yellow flower cupcakes
Pinned from
weheartit.com
looks good
Cupcakes Recipe, Strawberries Cupcakes, Chocolates Cupcakes, Strawberries Cake, Chocolates Strawberries, Valentine Cupcakes, Chocolates Covers Strawberries, Chocolates Dips, Cupcakes Rosa-Choqu
chocolate covered strawberry cupcakes.
valentine Cupcakes Recipe
strawberry and chocolate cupcakes
Stupid Cupid Cupcakes Strawberries look uncannily like hearts; that's why we named this recipe Stupid Cupid. It's one of our original Valentine's Day flavors that is requested year-round. Top one with a fresh strawberry or a chocolate dipped one- either way, it's a sweet way to say, "You have my heart." Stupid Cupid Cupcakes YIELD: 24 cupcakes COURSE: Cakes/Frostings, Cupcakes, Desserts Ingredients Strawberry Cake: 12 ounce frozen sliced strawberries in syrup, thawed 1 cup butter, softened 1 1/2 cups sugar 4 large eggs 2 3/4 cups all-purpose soft-wheat flour 2 teaspoons baking powder 1/4 teaspoon baking soda 1/4 teaspoon salt 2 teaspoons strawberry extract 1/4 teaspoon red liquid food coloring Paper baking cups Vegetable cooking spray Chocolate Frosting: 1/2 cup butter, softened 1/2 cup unsweetened cocoa 1/3 cup whipping cream 1/8 teaspoon salt 1 16. oz package powdered sugar Toppings: 24 fresh strawberries Chocolate jimmies Chocolate Ganache: 1 cup whipping cream 8 ounces semisweet chocolate, chopped Preparation To prepare Strawberry Cake, preheart oven to 350 degrees. Process strawberries and syrup in a blendor or food processor until smooth and pureed. Beat butter and sugar at medium speed with an electric mixer in a large bowl until creamy. Add 1/2 cups strawberry puree; beat 1 minute. Add eggs, 1 at a time, beating until blended after each addition. Combine flour, baking powder, baking soda, and salt; add to butter mixture, beating until blended. Stir in strawberry extract and food coloring. Place paper baking cups in 2 (12-cup) muffin pans, and coat with cooking spray; spoon batter into cups, filling two-thirds full. Bake for 12 to 15 minutes or until a wooden pick inserted in center comes out clean. Cool in pans on wire racks 10 minutes; remove from pans to wire racks, and cool completely. To prepare Chocolate Frosting, beat first 4 ingredients at medium speed with an electric mixer until creamy. Gradually add powdered sugar, beating at low speed until blended. Beat at high speed 2 minutes or until creamy. Makes 3 cups. Fill each cupcake with Chocolate Frosting. To fill cupcakes, insert the end of a wooden spoon or dowel into the center of the cupcake to make a hole. Fill a zip-top plastic freezer bag with filling or frosting. Use scissors or kitchen shears to snip about 1/4 inch from one corner of the bag; insert bag into the hole in the cupcake. Squeeze gently until filling comes to the top of each cupcake. Frost each cupcake with Chocolate Frosting. To prepare ganache, cook cream in a heavy nonaluminum saucepan over medium heat, stirring often, just until it begins to steam (do not boil); remove from heat. Place chocolate in a glass bowl. Slowly add hot cream to chocolate, beating with a whisk until chocolate melts and mixture is well blended. The mixture will thicken as it cools. Makes about 2 cups. Place 1 fresh strawberry on top of each cupcake. Top each cupcake with chocolate jimmies, and drizzle with warm Chocolate Ganache.
Chocolate, Strawberry Cupcakes #desserts #cupcake
Pinned from
myrecipes.com
Chocolate raspberry truffle layer cake.
Cakes Desserts, Layered Cakes, Truffles Layered, Chocolates Cakes, Chocolates Raspberries, Layer Cakes, Cakes Recipes, Raspberries Truffles, Birthday Cakes
choc raspberry truffle layer cake. i would use a different chocolate cake recipe though! this one sounds dry
Birthday Cake Recipes Chocolate Raspberry Truffle Layer Cake
Chocolate Raspberry Layer Cake desserts
Pinned from
annies-eats.com
plastic bottle turns into a crafty bag saver,, going to start doing this.
Bottlecap, Plastic Bottle, Seals, Water Bottle, Chocolates Chips, Plastic Bags, Bottle Cap, Sodas Bottle, Great Ideas
Reusing water bottle tops to seal open bag of chocolate chips. Great Idea!! As I'm repinning this, I have the exact same bag of chocolate chips right nest to me without a bottle cap, I need to do this soon!
using a bottlecap to keep fresh!
Seal a plastic bag with the top of a water or soda bottle. Great idea!
Seal a plastic bag with the top of a water bottle or any plastic bottle and the lid. Great idea but I'm wondering...in whose house does an open back of chocolate chips last long enough to need sealing?
cupcake
Beautiful Cupcakes, Flowers Cupcakes, White Flowers, White Cupcakes, White Wedding, Floral Cupcakes, Wedding Cupcakes, Wedding Cakes, Bridal Shower
How could one possibly bring themselves to eat something this sublimely pretty? (Well, I guess one bite at a time would be the logical answer ;-D) #wedding #cake #flowers #white #cupcakes #beautiful #baking #food
Gorgeous flower cupcakes~ These would be awesome for a tea party, princess party, bridal shower...
Wedding cupcakes, other option. but would really love these flowers on my blue velvet all white wedding cake.
wedding cupcake, white flower cupcake, very elegant alternative to a wedding cake
Beautiful cupcake. These would look really cute on the bottom layer of a wedding cake. Or if they were only for the bridal party... I would have them set in a long line for our table.
Pinned from
blog.exclusivelyweddings.com
cupcake, flower cupcake
Flowers Cupcakes, Wedding Cupcakes, Cupcakes Recipes, Wedding Cakes, Flowers Cakes, Martha Stewart, Cupcakes Towers, Cups Cakes, Cupcakes Cakes
Wedding cupcake cake :)
mini wedding cupcake tower cupcakes
Wedding Cupcakes - Martha Stewart Weddings Cakes
Triple-Tier Flower Cakes - Martha Stewart Weddings Cakes
Wedding Cupcake Recipes - Martha Stewart Weddings Planning & Tools
Triple-tier flower cupcakes from The Best of Martha Stewart Living: Cakes & Cupcakes | #Best #cakes #cupcakes #flower #from #Living #Martha #Stewart #Triple-tier
three-tier wedding cupcakes.. came be center with little cup cakes around it
Pinned from
love-luck-kisses-cake.blogspot.com
Key Lime Cupcakes OMG
Desserts, Sweet, Recipes, Cups Cak, Yum, Baking, Key Lime Cupcakes, Keys Limes Cupcakes, Cupcakes Rosa-Choqu
Key Lime cupcakes, yum! I always use virgin unrefined coconut oil in my cake recipes instead of vegetable or olive oil. Makes such a difference in taste.
Tangy, sweet, delightfully coloured Key Lime Cupcakes. #key_lime #cupcakes #food #baking #cooking #desserts #green #lime
Key Lime Cupcakes #food #recipes #baking #dessert

by Madison Bistro
Pinned from
mymadisonbistro.com