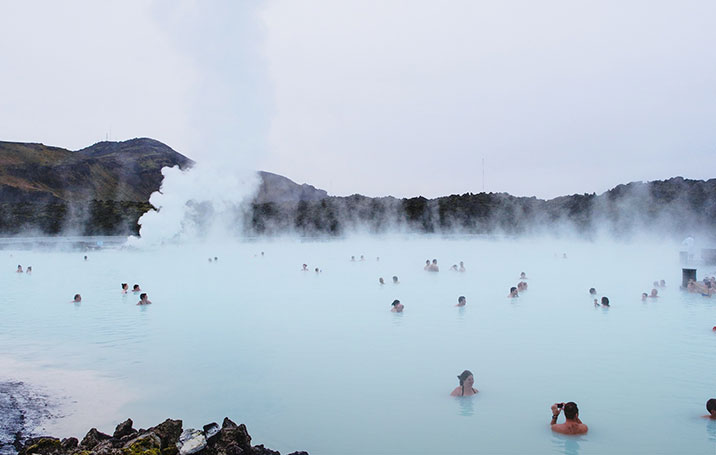 They used Pinterest to find new places to visit
Join Pinterest to discover all the things that inspire you.
50+
billion Pins
to explore
15
seconds to
sign up (free!)
My new obsession.... love this book series...cannot watch the show but LOVE the books.
Jamie Fraser Outlander, Diana Gabaldon, Quotes Jamie Fraser, Books Series, Things Outlander, Tv Series, Outlander Quotes, Outlander Series Quotes, Outlander Obsession
This book series is absolutely brilliant. I love, love, love it...and am very impressed with the tv show so far. Outlander by Diana Gabaldon
outlander quote
Love the books. Love the TV series.
friends
Celebrity, Friends Show, Tv And Movie, Friends Tv, Friends Cast, Rachel Friends, Ben Births, Celebs Selfie, Monica Friends
#celebrities
Ben's birth
Friends cast taking a selfie... #selfiesong
Friends Tv Show selfie
.
Talk Head, Friends Love, Favorite Things, Best Friends, Floating Head, Funny, 3 Friends, The One, F R I E N D
Friends.. Love it
My two favorite things
F R I E N D S... talking heads
Friends #best friend memories #best friend| http://best-friend-memories.blogspot.com
<3 friends - funny - humor - Me every time someone says One Direction , food or The Hunger Games :))
the one with the late thanksgiving - the floating heads
the 'floating heads'... hahah <3 Friends
New Girl
That Girls, Newgirl, Girls Generation, Girls Seasons, Poster, Tv Series, Zooeydeschanel, Zooey Deschanel, New Girls
7 Best TV Series On Netflix You've Gotta Watch by Madison Unruh via @allwomenstalk . #AWS #NewGirl #ZooeyDeschanel #TV #Netflix
New Girl Poster - TV Show Promo Flyer 11 x 17 Mirror Poster for sale at concertposter.org #Zooey #NewGirl $9.84
Who's that Girl? ... It's Jess! New Girl is absolutely divine.
New Girl season two promo poster
New Girl (TV Series 2011– ) with Zooey Deschanel
NEW GIRL (season 2) The premiere episode is out! >> http://www.tvseriespro.com/2012/09/new-girl-season-2-ep1-tv-streaming.html << Watch the latest tv streaming episode of NEW GIRL tv series online free!
vampire diaries
The Vampires Diaries, Vampires Diaries Cast, Ninadobrev, Vampire Diaries, Vampirediari, Tvd, Movie, Ian Somerhalder, Nina Dobrev
#VampireDiaries
#Delena #Stelena #Salvatores #TVD #TheVampireDaries #NinaDobrev #IanSomerhalder #PaulWesley #ily
2014 Hot Selling Movie Jewellry The Vampire Diaries Elena Vervain Necklace European And American Vintage Necklace
"The Vampire Diaries" - Nina Dobrev, Paul Wesley and Ian Somerhalder
Nina Dobrev & Ian Somerhalder / TVD / Vampire Diaries
The Vampire Diaries Cast - New HQ - stefan-and-elena Photo
Stefan & Elena Photo: The Vampire Diaries Cast - New HQ
fanpop.com
great
Urban Art, The Simpsons, Funny Commercial, Street Art, Donuts, Homer Simpsons, Guerrilla Marketing, Homersimpson, Streetart
Donuts' escalator. The Simpsons' Movie by Gabriel Russo, via Behance. Street Art - Graffiti - Urban culture.
This is advertising for the Simpson's Movie. The escalator has images of donuts on the stairs with a huge image of Homer Simpson at the top, consuming all the donuts that come his way. I love this advert as it's very simple, everybody loves the Simpsons so this really encourages people to see the movie at the cinema.
STREET ART / URBAN ART Homer & Donuts
Donuts' escalator. "The Simpsons' Movie". Gabriel Russo. #funny, #streetart, #graffiti, #urban.
HOMER SIMPSON ESCALATOR | mmmmmmmm....... donuts #homersimpson
PNT - Publicidad No Tradicional - Intervención Urbana (Homero, Donuts, #funny commercial ads #funny ads
Guerrilla Marketing The Simpsons Escalator Ad. #TheSimpsons #Homer #Marketing #ViralTag #MarketingTips #SocialMedia #SocialMediaMarketing #MarketingGraphic #Business #B2B #GuerillaMarketing #WhiteGloveMedia
How I Met Your Mother
Movie Posters, Yellow Umbrellas, With, Minimal Art, Himym, Art Prints, Tv Series, Mothers Minimal, Favorite
The Yellow Umbrella
I WANT THIS! @Chrissy L Miller @Amanda Snelson Hackman How I Met Your Mother Minimal Art Print - 11x17 by Nick Morrison
How I Met Your Mother (2005–2014) ~ Minimal TV Series Poster by Nick Morrison
How I Met Your Mother!! My favorite show!! We should do a show similar to this show. How a man met the love of his life but first has to find himself in order be ready to find her.
The Vampire Diaries
The Vampires Diaries, Picture-Black Posters, Seasons, Tvshow, Tv Show, Vampire Diaries, Tvd, Tv Series, The Dresses
My favorite tv show is The Vampire Diaries
The Vampire Diaries. My all time fav tv series!!!!
The Vampire Diaries - LOVE the dress!
The Vampire Diaries - TVD - Season 3 Promotion
How I Met Your Mother
Favorite Tv, With, Favorite Things, Mothers 2005, Himym, Favoritetv, Tv Show, Movie, Tv Series
Favorite things!!
How I Met Your Mother (2005) — The Movie Database
My all-time favorite tv series! HOW I MET YOUR MOTHER!
How I Met Your Mother! My absolute favorite tv show as of this moment!
How I Met Your Mother. #HIMYM #tv series #How I met your mother #comedy #barney stinson #NPH #neil patrick harris
How I Met Your Mother (TV Series 2005– )
imdb.com