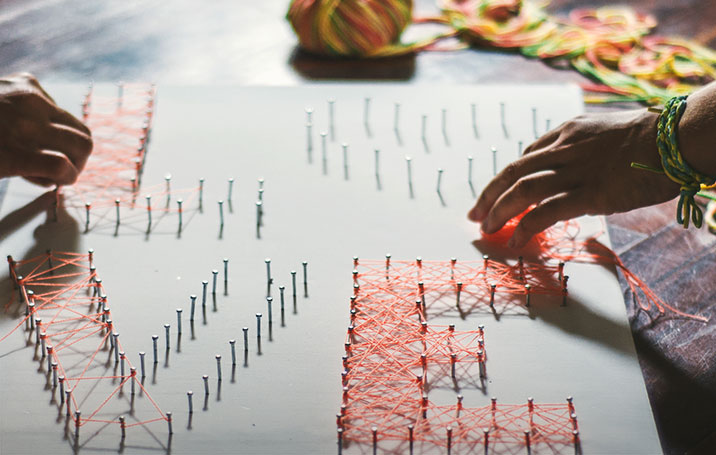 They used Pinterest to find new ways to DIY
Join Pinterest to find all the things that inspire you.
50+
billion Pins
to explore
15
seconds to
sign up (free!)
Back to
Digital Scrapbooking
Digital Scrapbooking
This is a really GOOD digital layout! Why? Because the embellishments don't overwhelm to photos. If you have to study digital pages like a "where's Waldo" book to find the photos.....they are too busy! Less is more !
Baby Girls Layout, Baby Girls Scrapbook Layout, Girls Scrapbook Idea, Digital Layout, Scrapbook Idea Baby Girls, Baby Scrapbook Pages Idea, Baby Girls Scrapbook Pages, Baby Scrapbook Layout, Scrapbook Layout Baby
Baby Girl Layout
This is a really GOOD digital layout! Why? Because the embellishments don't overwhelm to photos. If you have to study pages like a "where's Waldo" book to find the photos.....they are too busy! Less is more ! That's one reason I don't like digital scrapbook pages.
Baby scrapbook layout
Gorgeous page by Trace, All supplies Designer Digitals
Design Ideas, Digital Scrapbooking, Scrapbook Idea, Scrapbooking Ideas, Designer Digitals
Excellent ideas and kits for scrapping your family tree.
Family Trees, Families History, Modern Family, Trees Design, Genealogy Charts, Peacocks Families, Families Trees, Gifts Idea, Crafts
Modern family history art
Personalized Peacock Family Tree - Personalized Gifts / Unique Gifts Type-of-Gift peacock-family-tree - Artist Jen O'Neill has reinvented the family tree with graphic elegance and modern clarity. She has transformed genealogy charts into art worthy of the living room (or any room). These non-traditional family trees beautifully illustrate the family connections that make us who we are. A meaningful gift for new parents, newlyweds or anyone who treasures family. This 16'' x 20'' c
Unique family tree designs
Peacock family tree... 7 generations! Love it. From a roundup of modern family tree display ideas.
Family Tree Projects and Gift Ideas on Mother's Day
Old Cars
Ala Antiques, Antiques Cars, Antique Cars
Old, Antique Cars.
Old Caddies
American Cars, Cars Cars
Another great resource for free digital scrapbooking goodies.
Art Patterns, Freebies Snapshotmar, Freebies Design Fonts, Ice Cream, Digital Scrapbook Freebies, Digital Freebies, Freebies Designfont, Freebies Stephanie G Design, Freebies Giml
digital scrapbooking freebies
Pixels & Ice Cream Digital freebies for Designers.
Amanda can turn your handwriting into a computer font! It's a pretty neat idea.
Free Handwritten, Handwritten Fonts, Free Fonts, Kevin And Amanda Fonts, Cute Fonts, Free Handwriting Fonts, Fonts Download, Fun Fonts, Styles Fonts
Free Fonts- all free handwriting fonts- Kevin & Amanda
Free fonts for scrapbooking, crafts and other personal use. Lots of fun handwriting style fonts.
Cute Free Font downloads
Fonts for Peas: Free Handwritten Fonts http://kevinandamanda.com/fonts/fontsforpeas/
website with tons of cute font downloads
fun fonts
Kevin and Amanda's Fonts for Peas...another great free font resource!
Seriously, I think that I'm in love with her digital scrap kits. They're fun, funky, and free!
Freebies Fonts, Memories Keeping Scrapbook, Digital Art, Digital Scrapbook, Free Digital, Digital Freebies, Blog, Digi Scrapbook, Banners
TONS of cute freebies, clip art, brushes, tutorials, digi scrap kits, etsy banners, etc.
Cute site full of free digital art, digi scrap kits, etc.
Digital freebies Fonts
Inspiration for scrapping books.
Families Journals, Anniversaries Layout, Cathy Zielsk, Abridg Version, Scrapbook Idea, Cool Idea, Favorit Scrapbook, Scrap Book, Notebooks Idea
a cool idea to do yearly for Harper
I really want to try this, "Me, the abridged version" album by Cathy Zielske
Family journals...
for anniversary layout
cover over comp notebook idea?
Me: the abridged version - LOVED this class - may be my favorite scrapbook project to date
My favorite source for digital scrapbooking supplies. They also have some great tutorials for beginners and advance users alike.
Pse Tutorials, Cottages Art, Cottagearts Net Tutorials, Cottageart Net Tutorials, Elements Tutorials, Digital Scrapbooking, Favorit Sourc, Idea Website, Art Digital
Cottage Arts Digital Scrapbooking
pse tutorials: My favorite source of inspiration!
Photoshop Elements Tutorials. Good to know
Tutorials for creating your own digital scrapbook elements.
Books Projects Life, Scrapbook Elements, Shops Pro, Digital Scrapbooking, Scrapbook Tutorials, Paintings Shops, Photo Books Projects, Paper Crafts
Digital Scrapbooking Tutorials | Paint Shop Pro
More digital scrap goodies that I can use for my business at a reasonable price. So glad I found this site!
Scrapbook Kit
Scouting is for Boys Digital Scrapbooking Kit Tiger Cub Boy Scout