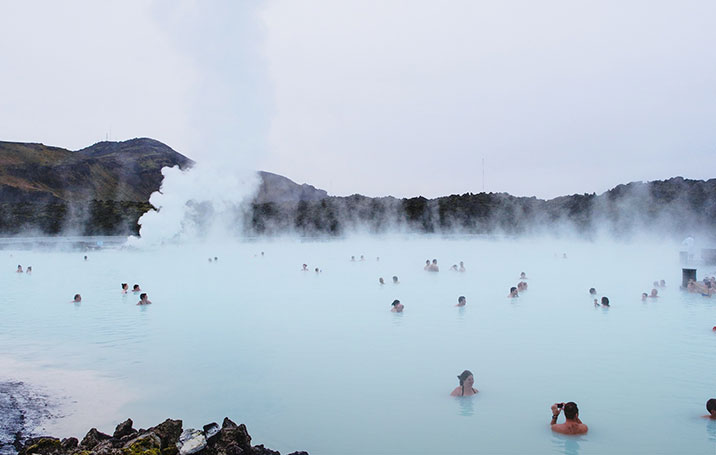 They used Pinterest to find new places to visit
Join Pinterest to find all the things that inspire you.
50+
billion Pins
to explore
15
seconds to
sign up (free!)
Back to
Books Worth Reading
Books Worth Reading
The power of thinking without thinking...
Books Facts, Worth Reading, Malcom Gladwel, Blink, Malcolm Gladwel, Books Worth, Books Lists, Favorite Books, Great Books
the-tipping-point I just got done reading a book called 'Blink' by Malcom Gladwell (author of 'The Tipping Point'). Basically, the book is about how... Watch the video @ http://linkprosperity.com/the-power-of-your-vision Then... Click here to join my team @ http://linkprosperity.com/join-my-team-now P.S. And/Or, call NOW @ 713-259-1195 or visit https://www.facebook.com/WinstonsNevergiveuponyourdreamspage
What's your favorite book? "'Blink' by Malcolm Gladwell."
worth reading
on the book list
"Blink" by Malcolm Gladwell - such a great book by such an amazing person.
Girl Bullying...
Worth Reading, Hidden Culture, Girls Generation, Girls Bullies, Books Worth, Rachel Simmons, Odd Girls, Teacher, Aggressive
This is one of the Books Worth Reading – Odd Girl Out: The Hidden Culture of Aggression in Girls
Dirty looks and taunting notes are just a few examples of girl bullying that girls and women have long suffered through silently and painfully. With this book Rachel Simmons elevated the nation's consciousness and has shown millions of girls, parents, counselors, and teachers how to deal with this devastating problem. Poised to reach a wider audience in paperback, including the teenagers who are its subject, Odd Girl Out puts the spotlight on this issue, using real-life examples from both the perspective of the victim and of the bully.There is little sugar but lots of spice in journalist Rachel Simmons's brave and brilliant book that skewers the stereotype of girls as the kinder, gentler gender. Odd Girl Out begins with the premise that girls are socialized to be sweet with a double bind: they must value friendships; but they must not express the anger that might destroy them. Lacking cultural permission to acknowledge conflict, girls develop what Simmons calls "a hidden culture of silent and indirect aggression." The author, who visited 30 schools and talked to 300 girls, catalogues chilling and heartbreaking acts of aggression, including the silent treatment, note-passing, glaring, gossiping, ganging up, fashion police, and being nice in private/mean in public. She decodes the vocabulary of these sneak attacks, explaining, for example, three ways to parse the meaning of "I'm fat." Simmons is a gifted writer who is skilled at describing destructive patterns and prescribing clear-cut strategies for parents, teachers, and girls to resist them. "The heart of resistance is truth telling," advises Simmons. She guides readers to nurture emotional honesty in girls and to discover a language for public discussions of bullying. She offers innovative ideas for changing the dynamics of the classroom, sample dialogues for talking to daughters, and exercises for girls and their friends to explore and resolve messy feelings and conflicts head-on. One intriguing chapter contrasts truth telling in white middle class, African-American, Latino, and working-class communities. Odd Girl Out is that rare book with the power to touch individual lives and transform the culture that constrains girls--and boys--from speaking the truth. --Barbara Mackoff
How creativity works...
Worth Reading, Jonah Lehrer, Creative Stuff, Inspiration Creative, Books Worth, Reading Books, Good Books, Creative Work, Books Review
Those that think they do creative stuff for a living (baristas included), read this book.
read this. It was really good! book to inspire creativity & innovation
Just finished "Imagine: how creativity works" by Jonah Lehrer. I must say "wow". If you have questions about why one people have fresh new ideas and others - don't, you should read this book. Jonah...
Something I need to read, book to inspire creativity & innovation
Build Your Own Website The Right Way Using HTML & CSS (Paperback) www.amazon.com/... 0987090852
Gift
The final forming of a person's character lies in their own hands... -Anne Frank-
Worth Reading, Books Jackets, Must Reading, Books Worth, Anne Frank, Favorite Books, Great Books, High Schools, Young Girls
The Diary of Anne Frank... this young girl has been in my heart since I first read of her in high school.
The Diary of a Young Girl by Anne Frank. This book was a must read during my highschool years.
The Diary of a Young Girl - Anne Frank. My favorite book of all time. I read mine til it fell apart.
The Diary of a Young Girl by Anne Frank. Great book that everyone should read .
One of my favourite books on play therapy
Worth Reading, Play Therapy, Search, Books Worth, Plays Therapy, Axlin, Virginia, Dib, Great Books
"Dibs in Search of Self" by Virginia Axline (Rogerian style play therapy with a young boy, a good read).
Dibs in Search of Self Virginia M. Axline, Great book on Playroom therapy