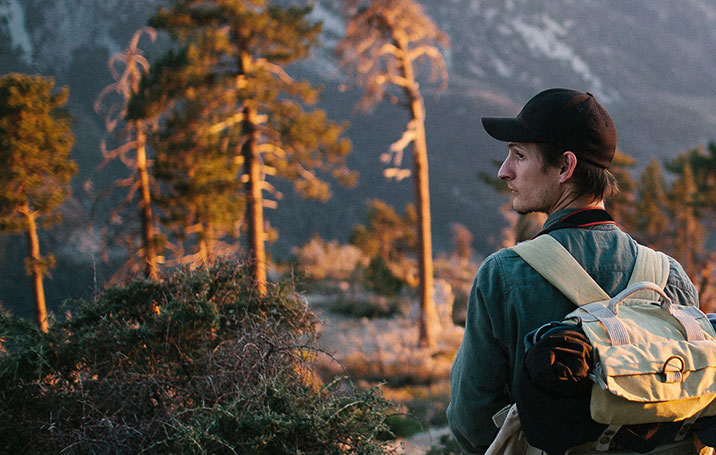 He used Pinterest to explore new campsites
Join Pinterest to discover all the things that inspire you.
50+
billion Pins
to explore
15
seconds to
sign up (free!)
Chip teacup Please!!!!!
Chips, Teas Cups, Beautiful, Beauty And The Beast, Coff Cups, Tea Cups, Drinks, Teacups, Disney Movie
need! chip tea cup from beauty beast, my fav disney movie! i loved chip!❤
Beauty and the Beast Coffe cup!!
Kandinsky type by Sinan Buyukbas
Plays Colors, Color Schemes, Style Typo, Kandinsky Typ, Kandinsky Style
Quite liked the playful colors
Kandinsky Type by Sinan Buyukbas a designer fom Istanbul turkey. His idea was to experiment with the color scheme of Kandinsky in a 3D way. Each letter has a special form and colour composition. Kandinski was highly influenced by the sensorial properties of color and sound, and sought to visualize these properties through increasingly abstract compositions.
Kandinsky style typo

by Sinan Buyukbas
illustration
Illustrations Art, Amazing Art, Bryksenkova Illustrations, Illustrations Boards, Yelenabryksenkova, Http Lenin Grad Deviantart Com, Ilustracion Art, Bike Wheels, Yelena Bryksenkova
girl on bike wheel, boy on handstand
Yelena Bryksenkova Illustration
lover
Architectural Drawings, Illustrate Illustrations, Architecture Drawings, Illustration Rob, Colors, Marker Drawings, Markers Drawings, Drawing Image, Extraordinari Markers
Rob Dunlavey Extraordinary marker drawing!
Architectural drawings
#illustration #Rob Dunlavey
Lovely way to use shapes and color to create detail and interest.

from flickr
tu y yo always
Emergency Artists, View Rory, Art Inspiration, Artists Includ, Online Artists, Artsy Fartsi, Rory Running, Artists Rory, Art Artists
Saatchi Online Artist Rory Running; Drawing, "Spoonage" #art
Saatchi Art Artist Rory Running; Drawing, "Spoonage" #art
selva
Good Ideas, Three Animal, Colors, Dahlov Ipcar, The Farms, Bush Relate, Graphics, Photo, Jungles Illustrations
Three animals and their bush relatives | Flickr - Photo Sharing!
Colorful, graphic design, patterns, playful. endpapers by Dahlov Ipcar
Animalarium: From the Farm to the Jungle

by arthurvankruining
Cat
Cats, Cat Art, Walks Shadows, Walking, Illustration, Art Prints, Jasonratliff, Jason Ratliff, Shadows Art
Walking Shadow Art Print
"Walking Shadow, Cat" Art Print by Jason Ratliff This is just wonderful
#JasonRatliff
Walking Shadow Series : Jason Ratliff :: design & illustration #cat #colorful
coffe
Hopper Chops, Chops Suey, Hopper 18821967, Oil On Canvas, Suey1929, Edward Hooper, Suey 1929, Edward Hopper Paintings, Hopper Edward
Hopper Chop Suey 1929 (130 Kb); Oil on canvas, 32 1/8 x 38 1/8 in; Collection Barney A. Ebsworth
Hopper, Edward Chop Suey, 1929
Edward Hooper, Chop Suey
edward hopper paintings - Google Search
love
Paintings Art, Fashion Shoes, Art Paintings, Self Portraits, Illustration, Ryanpickart, Ryan Pickart, Pink Rose, Paintings Lady
painted ladies by ryan pickart
I LOVE ILLUSTRATION
self portrait
Pink Roses and Black Hair. Ryan Pickart.
city
Forests, Inspiration, Negative Spaces, Yau Hoong, Cities, Tang Yau, Illustration, Art Prints, Deer
Tang Yau Hoong, city and forest
City & Deers - Negative art by Malaysian Tang Yau Hoong http://tangyauhoong.com/
Negative space art prints by Tang Yau Hoong.
The incredible artwork of Tang Yau Hoong - Artists Inspire Artists
hot pink + neutral party colors
Paper Decor, Flowers Wall, Wall Decor, Papercraft, Paper Flowers, Crafts Decor, Paper Crafts, Desserts Tables, Parties Decor
Paper flower and pinwheel party decor
pretty paper decor
Paper Flowers Wall Decor
Sweet Tooth: Dessert Table: Paper Crafts Whimsy
tsumori chisato
Colorpalett, Fabrics Manipulation, Fashion Design, Tsumori Chisato, Vibrant Colors, Dusty Pink, Colors Palettes, Green Patterns, Colors Inspiration
TSUMORI CHISATO dusty pink + fuschia + deep mint
TSUMORI CHISATO. vibrant colors
Color Inspiration - aquas with pops of pink
tsumori chisato fabric manipulation
Sarah Hearts - color palettes
Tsumori Chisato - Japanese Fashion Designer
tree
Crafts Work, Trees People, Art Illustrations, Martin Colleges, Communication Design, Watercolor Trees, Saint Martin, Nomoco Portfolio, Art Art
tree people
Pocko People - Nomoco's Portfolio
Nomoco, watercolor trees