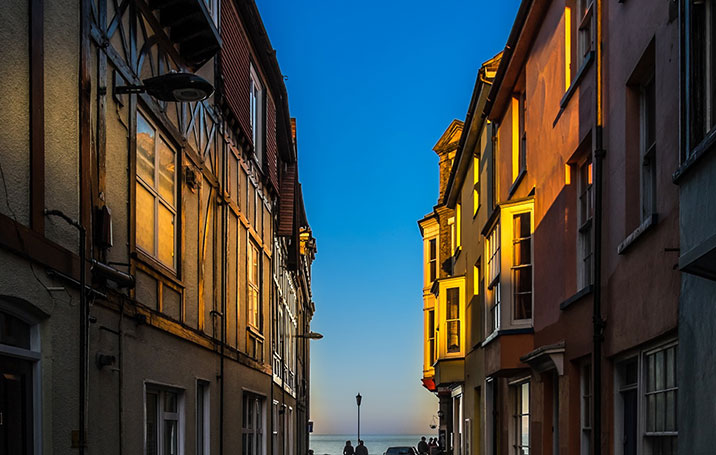 They used Pinterest to explore a new city
Join Pinterest to find all the things that inspire you.
50+
billion Pins
to explore
15
seconds to
sign up (free!)
Not the first
Thoughts, Beingamom, Be A Mom, Funny Stuff, Funny Quotes, Kids, Mom Quotes, Funny Commercials, True Stories
I thought all moms did that and my kids kept up the tradition!
Never!#funny ads #funny commercial #interesting ads #commercial ads
I so totally do this. funny mom quotes I loved this and thought it was quite funny that my daughter did too!!!
Haha true story!!
Pizza crust made from cauliflower! This is INCREDIBLE...best discovery ever!!
Fun Recipes, Low Carb, Cauliflowerpizza, Cauliflowers Pizza Crusts, Healthy Pizza, Cauliflowers Crusts Pizza, Pizza Pies, Gluten Free, Glutenfree
Cauliflower Pizza Crust #glutenfree mmm i've tried this but too much cheese
Cauliflower Crust Pizza: another healthy pizza recipe I want to try.
You know I love a Pizza Pie - I may just have to give this a try
CAULIFLOWERPIZZA
cauliflower pizza crust- low carb and gluten free. Don't forget to use parchment paper. It doesn't say it in this recipe
Cauliflower Crust Pizza gluten free and low carb
Oreo bark!!! I SO am making this!!!
White Chocolates, Cream Bar, 2 Ingredients, Cookies And Cream, Cream Oreo, Oreo Bark, Oreobark, Cookies Bark, Oreo Cookies
Oreo Cookie Bark! 2 ingredients and 20 minutes baking time... Cookies and Cream Oreo Bark September 19th, 2011 § 20 Cookies and Cream Breakaway ~ A 20 minute, 2 ingredient, sweet and simple dessert filled with Oreo goodness. Yes, another fast and easy dessert recipe that's perfect for your holiday baking. Oreos are a favorite in my home. I have to admit I'm not necessarily as big of a fan as Matt and the boys when it comes to eating them straight out of the bag. But when it comes to Oreos in baked goods, I can out eat them like how most birds can eat twice their weight. Cookies and Cream Breakaway I'm keeping with fast and easy, since my workload seems to be multiplying ten-fold lately. It's so bad that-tsk, tsk; my interview with the third exiting chef-testant of Bravo's Top Chef Just Dessert was just posted last week alongside the two who were cut in episode 4. Yikes! So for those of you that are following the show and the interviews (posted over at Endless Simmer), I promise that the this week's interview will be posted by Friday-at the latest. As you can see, I have a little problem with taking on more than I can manage at times. I'm sure all of you are much better at managing time than I am. That said, I'm also sure we can all find comfort in a sweet and simple dessert that is as easy to make as melt, mix, and chill. A few notes: •To shave off even more time use mini Oreos to bypass chopping regular size ones. •If white chocolate doesn't suit your taste, use any chocolate that does. •You can leave the top bare but keep in mind it will look slightly grey from the mix of black Oreo crumbs against the white. To avoid the unappetizing grey tint either drizzle the top with chocolate or sprinkle finely crushed Oreos on top. Cookies and Cream Breakaway Preparation: Line an 8×8 pan with enough parchment or wax paper for a 1 inch overhang on each side. •10oz. Ghirardelli white chocolate chips •15 regular size Oreos, plus 3 more for topping Instructions: 1.Place chocolate in a double boiler over low heat and stir continuously, until chocolate is completely melted. Transfer chocolate to a heat proof bowl and cool for 5 minutes. Add chopped Oreos and stir to combine. Pour mixture into pan. Use a spatula to smooth out top. 2.Finely chop remaining Oreos and sprinkle on top. Chill for about 10 minutes until chocolate becomes solid. 3.Lift whole bark out of pan by holding onto parchment or wax overhang. Split bark into pieces with a fork.
Cookies and Cream Oreo Bark. This was so easy. Took 5 minutes to put together #OreoBark #CookiesnCream
This tastes just like hersheys cookies and cream bars... delish! Oreo Cookie Bark! 2 ingredients and 20 minutes baking time...
Made it tonight. Biggest food success in my life! Try it if you have steak and crave Asian flavor.
Steak Marinades, Asian Inspiration, Flats Iron Steak, Asian Style, Flank Steak, Steak Recipe, Black Heels, Inspiration Flats, Pioneer Women
Asian style flat Iron steak recipe
Asian inspired flat iron steak marinade from Pioneer Woman
The Pioneer Woman's Black Heels to Tractor Wheels Book Review and Asian Inspired Flat Iron Steak Recipe
Asian Inspired Flat Iron Steak Recipe tried 10 i used flank steak and put in roitiserie
Asian Inspired Flat Iron Steak The Pioneer Women
Pumpkin cheesecake
Desserts, Perfect Pumpkin, Pumpkin Cheesecake Recipes, Sweet Treats, Noodlehead, Fall Pumpkins, Baking, Feelings Fall, Pumpkin Pies
Noodlehead feeling fall pumpkin cheesecake
dessert
Easy Pumpkin pie cheesecake
Pumpkin cheesecake recipe, from Noodlehead
Cream Cheese Banana Bread
Bananabread, Southern Living, Cheese Bread, Cheese Bananas, Bananas Breads Recipes, Bananas Nut, Dinners Ideas, Nut Breads, Cream Cheeses
Southern Living 'Cream Cheese Banana Nut Bread' @keyingredient #cheese #bread
Southern Living 'Cream Cheese Banana Nut Bread' - Recipes, Dinner Ideas, Healthy Recipes Food Guides
southern living 'cream cheese banana nut bread' #BananaBread #Recipe
Cream Cheese Banana Nut Bread - Southern Living, the one only banana bread recipe I use!
Smores Stuffed Chocolate Chip Cookies!
Chocolate Chips, Chocolates Chips Cookies, S More Stuffed, Smore Cookies, Recipes, Smore Stuffed, Chocolate Chip Cookies, Stuffed Chocolates, Heavens
Smores stuffed Chocolate Chip cookies. @Cristina Danley - just one more recipe for you to try!
S'mores stuffed chocolate chip cookies #smore #cookie #awesomeness
smores stuffed chocolate chip cookies. oh. my. heavens.