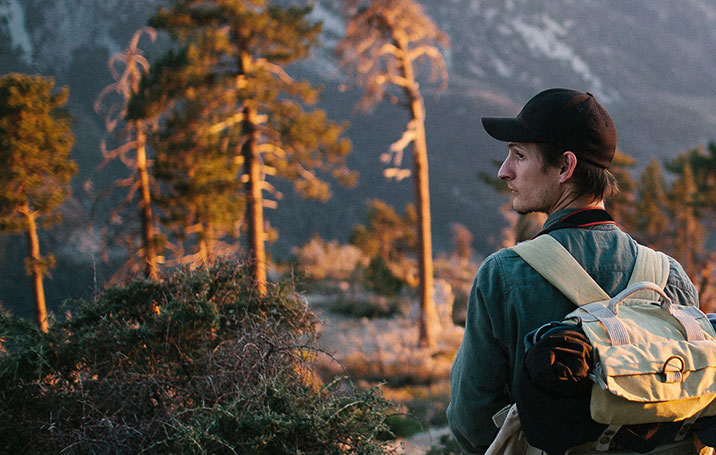 He used Pinterest to explore new campsites
Join Pinterest to find all the things that inspire you.
50+
billion Pins
to explore
15
seconds to
sign up (free!)
Back to
Books Worth Reading
Books Worth Reading
Dyslexia Advantage Blog
Worth Reading, Dyslexic Advantage, Dyslexic Brain, Teaching, Book Worth, Special Education, Dyslexia, Hidden Potential, Learning
The Dyslexic Advantage: Unlocking the Hidden Potential of the Dyslexic Brain - chapters about the MIND strengths associated with dyslexia as well as how to foster success at school and at work using strengths.
One of the world's largest online communities for dyslexia. Dyslexia education articles, videos, discussion forums, teaching and workplace help for adults and children with dyslexia. Repinned by Apraxia Kids Learning. Come join us on Facebook at Apraxia Kids Learning Activities and Support- Parent Led Group
Read it! Then listen to the audio and laugh all over again.
Worth Reading, Book Club, Book Worth, Jenny Lawson, Jennylawson, Funniest Book, Hands Puppets, Book Jackets, True Memoirs
When Jenny Lawson was little, all she ever wanted was to fit in. That dream was cut short by her fantastically unbalanced father (a professional taxidermist who created dead-animal hand puppets) and a childhood of wearing winter shoes made out of used bread sacks. It did, however, open up an opportunity for Lawson to find the humor in the strange shame spiral that is her life, and we are all the better for it. Let's Pretend This Never Happened Readers Guide available
Let's+Pretend+This+Never+Happened Book worth reading?
This may the best book jacket I have ever seen. Also, it looks like a good read!
Funniest book I've read in a long time, maybe ever! Let's Pretend This Never Happened: (A Mostly True Memoir) by Jenny Lawson, http://www.amazon.com/dp/0399159010/ref=cm_sw_r_pi_dp_OJ56qb1XY9N0Y
Let's Pretend This Never Happened: (A Mostly True Memoir) by Jenny Lawson. Funny. Like if David Sedaris and Tina Fey had a baby and they raised her solely reading The Onion articles. Got a tiny bit repetitive but it was still good and worth reading. I had never heard of Jenny Lawson before this. I now see she has a rabid fan base.
@JennyLawson Woowhoo!
BOOK CLUB Let's Pretend This Never Happened (A Mostly True Memoir) by Jenny Lawson
1000 Best Dog Training Secrets
Dogs Training, Dog Training, Basic Skills, Dogs Owners, Training Tips, Obedience Training, Seasons Dogs, Pack Full, Training Secret
The sweetest way to tell your child the true meaning of Santa
Dust Jackets, Kids Stuff, Toddlers Discipline Book, Parenting Writing, Start Respond, Dust Covers, React, Meaningful Christmas Kids, Book Jackets
Happy Birthday to my book "Stop Reacting and Start Responding" you're 2 and in over 75 countries! One parent writes: "Quite simply, you took what my parents did, explained it in a way I could understand, and then improved upon it. Invaluable." —> Download two tips & share them with your friends. @http://proactiveparenting.net/download-2-tips
something borrowed.
Worth Reading, Favorit Reading, Emily Giffin, Best Friends, Emily Griffin, Something Borrow, Favorit Book, Something Blue, Good Book
Something Borrowed by Emily Giffin is my favorite book ever! I have literally read it 20 times!
Something Borrowed - Started this at the beginning of the summer, and finally finished it! I can't wait to get the movie!! :) A very good book to read about love, being runner up to your best friend, and stealing something that you shouldn't :)
Something Borrowed........ Actually really can't decide if this should go here or in "Not worth reading" but I guess I enjoyed it enough to recommend. If you're looking for a bit of highly flawed fluff. It's a pretty fun/quick read, but it does have problems. If you read this one, also read Something Blue.
A favorite read.
whitleylife.com to see more book reviews! Something Borrowed by Emily Giffin The book and movie really followed along the same lines. I have actually read the second book in this series, and I read it before Something Borrowed. This book was a quick easy read. I enjoy Emily Griffin's writing style and loved how she created all of the tension between characters and loved the evolution of some of the other characters.
Something Borrowed by Emily Griffin (sequel to Something Blue)
outfits
Ugg, Clothing, Pink Outfit, Dream Closet, Casual, Winter Outfit, Pink Scarves, Boots, Pink Black
PINK black top- gift ($20), DKNY jeans- found at thrift shop $5, OPI nail- it's a girl, already owned($8), black boots- Sears on clearance $18. Pink Kate Spade purse-$20 from Poshmark online consignment,sparkly pink scarf-$3 at consignment shop. You can get a small sample of Flower Bomb perfume from Sephora or Nordstrom- free😊
Casual - Black & Pink....love this look! I'm a bit old for Uggs but any flat boot or equestrian boot would be great.
Casual Outfit. that is casual for valentines day. $89.99 cheap ugg for you, Winter Outfit // can't even tell you how much I want a flannel | best stuff
Casual Outfits - Black & Pink! #outfit #women #fashion #style @strandbulgaria
Casual Outfit--too much silly, matchy pink, but I like it with just the clothes and boots