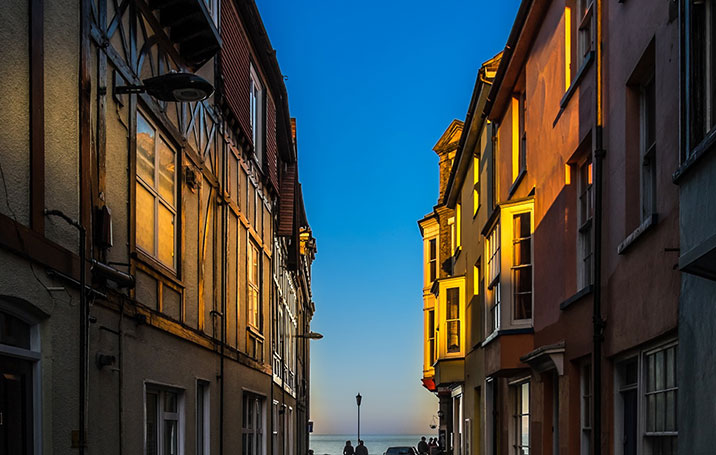 They used Pinterest to explore a new city
Join Pinterest to find (and save!) all the things that inspire you.
50+
billion Pins
to explore
15
seconds to
sign up (free!)
35 things you will never see again.
My Childhood, 90S Kids, Memories Day Funny, Memories Lane, Remember Memories Day, 35 Things, So Funny, The 90S, So Sad
35 things you will never see again. ALL from my childhood! This just bummed me out....can we please go back to the 90s?!
35 things you will never see again... but you'll want to tell your kids about -- this is SPOT ON. you have to look at this. 90s kid, so sad!
35 things that make me miss my childhood. Things were much more simple then. Wow!!! A trip down memory lane!!! Surge soda! I loved that stuff!
35 things you will never see again. So sad. So funny. So nostalgic.
35 Things You Will Never See Again In Your Life
buzzfeed.com
handheld games
Water Toys, Old Schools, Water Games, Rings Toss, 90S Kids, Remember This, Childhood Memories, Videos Games, Growing Up
Ring toss water toy.
80's ring toss water game ! Used to play this constantly! Before video games were huge
Ring Toss water game. I had a bunch of water games growing up. These things were awesome
Old school video game! Ring Toss I loved this game
Water Ring Toss-- Remember this thing?
Remember this?? Brings back childhood memories! I played with this for hours at a time!
90s kids remember this?
Pinned from
humortrain.com
Yup!
Funny Pictures, The Neverending Stories, Growing Up, Movie, Turtles, Memories, Kids, Childhood, True Stories
Morla the Ancient One - 4 Life baby! Retweet or Repin if you love The Neverending Story... watch the full movie online for free w/ no ads by clicking the picture :) Enjoy
Aahhaahh choooo!! :) Awesome childhood~ The Neverending Story
Memories! Just watched this with my daughter yesterday!
Random Funny Pictures – 80 Pics
Very true and shows how awesome you are! My most favorite movie as a kid
True story.
▶ The Neverending Story ~ Mona the turtle is allergic to youth
This was my favorite movie growing up. Now I watch it and I'm like wow this is really messed up. haha
80ies movies
Filmalphabet, 1980 S Film, 1980S Movie, 80 Movie, Alphabet Posters, Film Posters, 1980S Film, Indiana Jones, Film Alphabet
1980s Film Alphabet: Airplane, Back To The Future, Coming To America, Dirty Dancing, E.T., Flight of the Navigator, Ghostbusters, Honey I Shrank The Kids, Indiana Jones, Jumpin' Jack Flash, Karate Kid, Labyrinth, Mannequin , Nightmare on Elm Street, Octopussy, Princess Bride, Q, Rambo, Short Circuit, Teen Wolf, Untouchables, Vice Versa, Weird Science, Xanadu, Youngblood, Zelig.
80 movie alphabet Airplane, ? Coming to America
'Film Alphabet', Posters That Quiz Your 1980s, Movie Knowledge- How fun is this?
1980s Film Alphabet Poster: Bring some '80s movie trivia into your life with these lovingly designed and perfectly puzzling film posters
#Film #FilmAlphabet #Movie #1980's #WildishDesigns #StephenWildish #Design #Creative #Art http://www.stareditions.com/Gallery/0/Artist/Stephen+Wildish?utm_source=Pinterest&utm_medium=Board&utm_campaign=Wildish
Pinned from
shortlist.com
Sometimes, if I can't get the wii to work, I still try going to channel 3...just in case.
Old Schools, 90S Kids, Remember This, Childhood Memories, Videos Games, Oldschool, Funny, Watches Movie, Channel
Playing video games old school #retro #retrogaming #gamer #gaming #oldschool #classic #nintendo #Sega #atari #arcade #16bit #8bit #8bitevolution
Channel 3 for video games and vcr. Ha Ha I remember this!
& watch movies! channel 3 forever!
#90s kid yes ☺
Channel 3 for video games... Wow, taking it old school.
Pinned from
confessionsofalostlove.tumblr.com
i miss the days of playing outside in the street!
Remember, 90S Kids, Quotes, 80S Kids, Growing Up, Funny, The 90S, True Stories, 80 S
Born in the 80s... Grew up in the 90s. I caught the tail end but remember all these!!
Growing up in the 90s. 90s Kid.
Born in the 80s... Grew up in the 90s true story
TO SEE MORE AWESOME VINTAGE FUNNY QUOTES AND SAYINGS SIGNS CLICK THE FOLLOWING LINK: http://clockworkalphaonline.com/humor/ #funnyquotes #funnysayings #funnysigns #funnyquotesandsayings #funnysayingsandquotes #funnyquotesabout life #funnyquotesaboutfriends #Randomfunnyquotes #funnybirthdayquotes #funnylifequotes #funnyvideos #funny #funnypictures #funnymemes #funnysayings #funnycatvideos #funnyvideoclips #funnygifs #funnyimages #funnydogvideos #reallyfunnyjokes #funnyordie
Babies of the 80s, kids of the 90s. So look true!
This is not a quote but things that are of my childhood! I have to remember where I come from!
80 s kid
Pinned from
tessy82.tumblr.com
favorite doll as a child!
Remember, 80S, Dolls, Childhood Memories, Rainbows Bright, Rainbows Brite, Kid, Rainbowbright, 80 S
Rainbow Brite, one of my favorite dolls from when I was a kid!
I had this rainbowbright doll!
I remember my Rainbow Brite doll. Loved her so much!
Had this Rainbow Brite doll = Childhood memories
Rainbow Brite #80s I loved my rainbow brite doll
I did have a rainbow bright doll, honestly i dont remember her looking like this x
Pinned from
amymarie5.hubpages.com
Old School Nintendo (i.e., Duck Hunt) - LOVE!!
80S, Old Schools, Nintendo, Childhood Memories, Videos Games, Super Mario Brother, The Games, Super Mario Bros, The Originals
Laura's childhood memories - old school Nintendo!
Nintendo. . .The Original. Mine still works. Yeah. It's awesome. Super Mario Bros 3! Tetris! Rad Racer!
The Original Nintendo Gaming System (The 80s!!!! I'm seventeen. My sister and I used to have one of these. We used to play a lot of video games together...)
The original Nintendo- spent hours playing this! Remember how it was finicky and sometimes you had to blow on the games or shove another game in on top LOL
Old school nintendo takes the cake for all video games
My brother and I had the original Nintendo! We played this from morning to night fall! I loved Super Mario Brothers the most! My very favorite!
Loved them!
Cabbages Patches Kids, 80 Toys, 80S, Doll, Red Hair, Childhood Memories, Growing Up, Cabbage Patch Kids, Xmas Gifts
cabbage patch kids dolls
Vintage 80s CABBAGE PATCH KIDS Vinyl Record...yeah, i had a record player!
Cabbage Patch Kids ahhhh Childhood memories :)
Cabbage Patch Kids. I think I got one at every birthday growing up!
The Cabbage Patch Kids dolls--mine was a girl and she had long, red hair!
Original CPK!!! Hard to find Xmas gifts in the early mid 80s. I was on the front page of the sentinel with my first cabbage kid! I think I had the first doll in Santa Cruz lol!
loved Fraggle Rock!
80S, Fraggle Rocks, Cartoon, Childhood Memories, Fragglerock, 90S, 80 S, Kid, Fraggl Rocks
90s cartoon shows gummy bears | Fraggle Rock The Muppets Cave Dwellers
FraggleRock... only got to watch @S&Ds because they had cable/HBO and we still had rabbit ears.
Fraggle Rock. childhood memories
The '80s Fraggle Rock
The FRAGGLE ROCK cartoon. Wish they still showed this.me and my sister Karen loved to watch this as kids
80 's. What a wonderful decade
Pinned from
ilovethe80sand90s.tumblr.com
i loved my pony..
80 Toys, Little Girls, Kids Christmas, 90S Kids, My Little Ponies, 1990S Toys, Christmas Presents, Childhood Memories, Little Pony
1990's fun time | 1990s Toy – My Little Pony | 90s Reality | Nineties Movies, Nineties ...
My Little Pony | A '90s Kid's Christmas List
Well this brings back some childhood memories :)
Pinned from
ilovethe80sand90s.tumblr.com