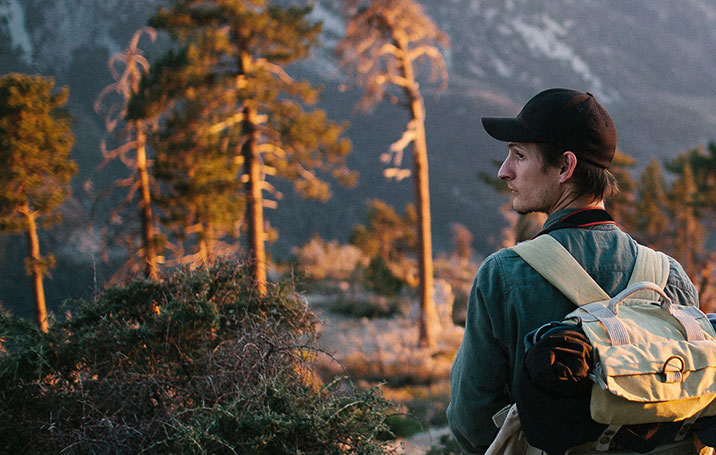 He used Pinterest to explore new campsites
Join Pinterest to find all the things that inspire you.
50+
billion Pins
to explore
15
seconds to
sign up (free!)
Things I want
part of a giveaway, but i really do want these things ;-)
---
Pitting Cherries #FCThankful
Ultimate Cherries, Cherries Fcthank, Pit Cherries, Cherries Pitter, Volume Cherries, Products
Ultimate Cherry Pitter with Hopper - FARMcurious #PDcurious
Eat Real Wine Tote 250 #FCThankful
Totes 250, Eating Real, Erf Merch, Real Wine, Farmcuri Wishlist, Beverages Totes, Wine Totes, 250 Fcthank, 2013 Beverages
2013 Beverage Tote by FARMCurious
Red Wine Vinegar Front #FCThankful
Front Fcthank, Mothers, White Vinegar, Vinegar Starters, Vinegar Front, Products Categori, Wine Vinegar, Red Wines
Red or hard-to-find White vinegar starter
Turquoise Clay Seed-Starter250 #FCThankful
Seeds Starter250 Fcthank, Seeds Starters, Seeds Fcthank, Start Seeds, Clay Seeds Starter250
Seed starter #FCThankful
A better way to start seeds #FCThankful
Demi John 3 Sizes 500 #FCThankful
Glasses Container, Glasses Demi, Food Products, Demi John, Products Categori, Apples Start, Size 500, Bulbous Glasses, 500 Fcthank
I need to start making this once our apples start coming! #FCThankful
This bulbous glass container is the perfect environment for brewing vinegar at home.
glass demi johns
endurance-food-mill-300 #FCThankful
Categori Preserves, Mashed Potatoes, Farmcuri Fermented, Arsenal Pdcurious, Chunky Tomatoes, Baby Foods, Farmcuri Ediblecuri, I'M, Apples Sauces
Another tool I need in my arsenal #PDcurious Preserve - FARMcurious
#ediblecurious Make smooth or chunky tomato or apple sauce, baby food, and fluffy mashed potatoes! Substantial pot rests hold the mill steady while cranking the blade. Non-reactive and hygienic 18/8 stainless... Read More
Endurance Food Mill - FARMcurious #ediblecurious
Oxidized-Copper-Crock #FCThankful
Ceramics Pottery, Ceramics Jars, Fermented Pickled, Oxidized Copper Crock Fcthank, Pottery Jars, Jars Pottery, Fermented Things, Chef Gifts, Fermented Crock
Hand-Thrown Fermenting Crock –FARMcurious
fermentation & pickling crock . ceramic pottery by OguskyCeramics, $99.00 #handmade #crock #sauerkraut #ferment #kitchen #chef #gifts
fermentation & pickling crock . ceramic pottery jar for sauerkraut or kimchi in teal blue . ferment/foment
fermenting pickling crock / ceramic jar by OguskyCeramics.
fermenting & pickling crock / ceramic jar pottery for sauerkraut/kimchi in teal blue. Same artist, but even prettier in teal.
Bee's Wrap - 3 sizes250 #FCThankful
Plastic Wrap, Jojoba Oil, Terrif Ideas
Bee's Wrap - fabric infused with beeswax, jojoba oil, and tree resin is natural, reusable Saran wrap!
Throw out the plastic wrap for good and wrap food in beautiful, reusable beeswax-covered cotton.
What a terrific idea! The bread wrap is awesome too...
Stainless Steel Straws #FCThankful
Drinks Straws, Straws Sets, Bent Straws, Endurance Stainless, Kitchens Dining, Beaker, Steel Straws, Steel Drinks, Stainless Steel
Stainless Steel Drinking Straw, set of 4 by RSVP International. $9.95. These stainless steel straws are practical, durable and safe alternatives to plastic straws. We love them because they have all the functionality of bendy disposable straws without the waste! 18/10 stainless steel; Pair with small bottles; Practical, durable replacement for disposable straws; Classic "bend" design; Great for lunches and picnics; These stainless steel straws are practical, durable and...
Amazon.com: Endurance Stainless Steel Drink Bent Straws (Set of 4): Kitchen & Dining #ecofriendly
ChefTools | RSVP Endurance Stainless Steel Drink Straws, Set of 4 - Photo - eco straws