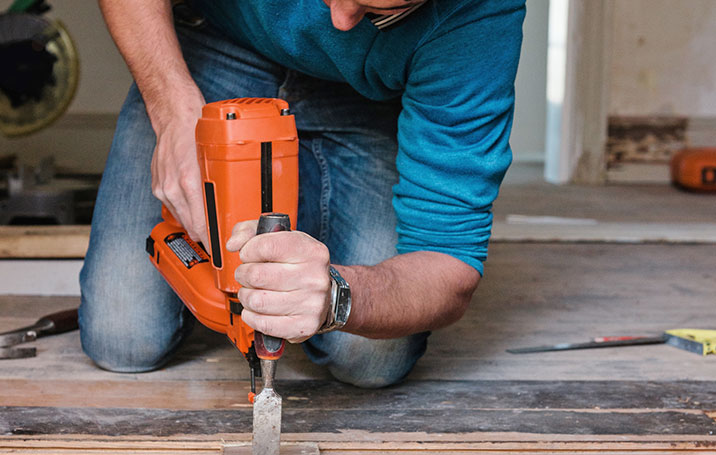 He used Pinterest to redo his floors
Join Pinterest to find all the things that inspire you.
50+
billion Pins
to explore
15
seconds to
sign up (free!)
Back to
Naked Turkey Projects
Naked Turkey Projects
Gobble 'til you wobble!
Fall Decoration, Autumn Idea, Diy'S Holidays, Autumn Patterns, Holidays Thanksgiving Fal, Crafts Idea, Gobbl Wobbl, Holidays Thanksgivingf, Autumn Thanksgiving
Thanksgiving
Cookies Turkey, Turkey Cookies, Thanksgiving Turkey, Thanksgiving Cookies, Cooking Recipe, Turkey Recipe, Dinners Recipe, Cookies Recipe, Thanksgiving Desserts
Thanksgiving cookie turkey. I want to know who has time to stand in the grocery store cookie isle and come up with these ideas! While I don't know how they are, I am sure glad they do!
Cookie Turkeys Recipe | Taste of Home Recipes
Thanksgiving#cooking tips #cooking recipe #cooking guide #recipes cooking| http://colorfulroses4604.blogspot.com
Thanksgiving dessert for the kiddos
A Flock of Turkeys Cookies Recipe from Taste of Home #Candy
Thanksgiving Turkey Cookies
Thanksgiving
Thanksgiving Cookies, Thanksgiving Idea, Hats Cookies, Pilgrim Hats, Cute Idea, Orange Frostings, Thanksgiving Desserts, Peanut Butter Cups, Thanksgiving Treats
Pilgrim Hat cookies - chocolate wafer cookie with peanut butter cup and orange frosting hat band and buckle
pilgrim hat cookies. such a cute idea for thanksgiving dessert
Pilgrim Hats from chocolate wafer cookies, peanut butter cups and orange frosting. Nice Thanksgiving idea.
thanksgiving treat ~ pilgrim hat cookies
Thanksgiving cookie idea - using chocolate wafers, reese's mini peanut butter cups and orange frosting. So cute and not too complicated!
Thanksgiving oreos! #thanksgiving
Thanksgiving Turkey, Turkey Cookies, Turkey Treats, Oreo Turkey, Candy Corn, Candycorn, Thanksgiving Desserts, Oreoturkey, Thanksgiving Treats
Thanksgiving Turkey Treat - 2 oreos, Reeses, candy corns, whoppers and icing.... too cute!
thanksgiving turkey cookies out of oreos | Thanksgiving treats, DIY Thanksgiving dessert, DIY Thanksgiving recipe ...
Oreo Turkeys Ingredients/Supplies Double Stuff Oreo Cookies Candy Corn Whoppers Peanutbutter Cups Chocolate frosting Yellow Frosting Optional: Red frosting Optional: black sprinkles for eyes *For these kinds of things I love to use the little pre-filled tubes of colored frosting you can buy in the baking isle. The chocolate is easy to make, and homemade actually works a little better because you can make it stiff. However for the colored details like yellow and red, these little tubes are great. It doesn't really matter what they taste like and they last forever (which is both cool and disturbing at the same time.) I'm using store-bought tubes for everything here purely for convenience- works great! First step: Grab a cookie. You don't have to put frosting in there, but I like to because it holds in the candy corn a little better. Just give it a little squeeze of chocolate. Then stuff in your candycorn. If you're in some sort of candy corn shortage, you can cut off the white tips to use later for your beaks. I think the candy corn sticks in better with the tip so I leave it on. Go ahead and do all of the cookies through this step. Next put a dab of frosting on the opposite end of the cookie and secure it to the "base" cookie. It helps to place them next to a wall as they dry so they stay put. While those are drying, unwrap your PB cups. Take a sharp knife and cut a sliver off of one end. (I don't need to tell you what to do with the sliver, do I?) It helps to gently cut in a sawing motion so you don't break the PB cup. (Although I wouldn't have to tell you what to do with a broken one either, would I?) Cut it from the bottom like I show here: Once those are ready, flip your cookies over, but you may find it's easy to keep them next to the wall. My frosting was a bit soft, so they needed the extra support. Place a dab of frosting on the pb cup, and place it on the cookie like so: Now those little guys will need heads, so glue a whopper on there with frosting as well. I put frosting on the side of the whopper that hits both the cookie and the PB cup. Wouldn't want a turkey running around with its head cut off, would we?? While they're still laying there, use a dab of frosting (I use yellow) and glue on the white tip of a candy corn for a beak. Put two yellow dots on for eyes, and for the black spots in the eyes you can use a dab of chocolate frosting, or a mini chocolate chip, or a little sprinkle like I've used. A sprinkle is really the perfect size if you have them. Once the beak stays put you can flip them over and draw on some little yellow feet. If you have red frosting too (usually comes in a set with the tube of yellow) you can add a little gobble gobble. Or whatever that thing is called. What is it called? I'm too lazy to google.
OreoTurkeys - how cute!
Turkey Turkey Turkey
Crafts For Kids, Turkey Crafts, Thanksgiving Crafts, Turkey Pin, Hungry Hypo, Bacon Time, Crafts Idea, Three Turkey, Pin Diy'S
Thanksgiving craft idea
Turkey Crafts for Kids #kids - going to do the one with the cupcake cups next year! So cute!
Bacon Time with the Hungry Hungry Hypo: Three Turkey Pins DIY
November craft project for kids! Could use felt instead of paper to create a turkey to be used every year.
Turkey Art Projects For Kids, Turkey Crafts Kids Preschool, Kid Activities, Felt Turkey, Kids Activities, Crafts Projects, Turkey Templates, Turkey Crafts For Kids, November Crafts
Felt Turkey template
Adorable little turkey! A no-sew project I could easily gobble up :)
Thanksgiving Turkey, Turkey Crafts, Thanksgiving Crafts, Holidays Activities, Fall, Hoop Turkey, Embroidery Hoop Art, Crafts Idea, Embroidery Hoops
embroidery hoop turkey. I don't decorate a lot for fall but do love this! Also, could be a MOPS craft??
Lots of ideas! Embroidery Hoop Art
THANKSGIVING CRAFT IDEAS | Thanksgiving Craft Ideas Adults on Thumbs 07 22 Clever Turkey Craft ...
Thanksgiving Scavenger Hunt! Great holiday activity for everyone to enjoy indoors or outside.
thanksgiving crafts | Be Different...Act Normal: 3 Thanksgiving Turkey Crafts
Thanksgiving Craft: Embroidery Hoop Turkey Tutorial | Ucreate with Kids
I love how this turkey project came out from Mrs. Art Teacher
Classroom Idea, Art Classroom, Circles Turkey, Art Lessons, Art Teacher, Art Idea, Crafts Idea, Work Idea, Art Projects
Mrs. Art Teacher!: November 2010
Concentric circle turkeys
Turkey Art Ideas: Concentric Circles - All about the circles!!
Apple Turkey Art Project
Ideas, Turkey Crafts, Thanksgiving Crafts, Thanksgivingcrafts, Fine Motors, Thanksgiving Kids Crafts, Apples Turkey, Toddlers Crafts, Festivals Apples
Great for Thanksgiving kids craft
thanksgiving toddler craft
Apple Turkey - Fun Thanksgiving craft for the kiddos! #udderlysmooth #turkey
Apple turkey- the start of a great idea- maybe olive eyes; grapes, oranges, bananas, and blueberries for feathers; carrot for beak...
thanksgivingcrafts
Apple Turkey Craft
Festive Apple Turkey (great for fine motor)
Disguised Turkey project!
Turkey Families, Families Turkey, Disguis Turkey, Projects Turkey, November Turkey, Turkey Free, Turkey Bulletin, Turkey Disguis, Turkey Patterns
Family turkey project
Turkey pattern
Disguise your turkey Bulletin Board Idea. Would be fun to do after reading Dav Pilkey's 'Twas the Night Before Thanksgiving'
turkey family project
family homework project turkey
family homework project disguise a turkey FREE template
Gumdrop Turkey Project
Turkey Crafts, Thanksgiving Turkey, Thanksgiving Crafts, Thanksgiving Food, Thanksgiving Activities, For Kids, Gumdrop Turkey, Gumdropturkey, Thanksgiving Treats
GumdropTurkey craft for kids
Gumdrop Turkey... Cute thanksgiving activity
Fun Thanksgiving food crap
Be Different...Act Normal: Thanksgiving Treats for Kids [Turkey Treats]
turkey craft gumdrop turkey
cute gumdrop Thanksgiving turkey
disguise a turkey project
Turkey Projects, Disgui Turkey, Disguis Projects, Disgui Projects, Turkey Disgui, Turkey Idea, Projects Idea, Schools Projects, Miscellan Secret
disguise a turkey project ideas
Pinned from
Uploaded by user
Naked turkey project
Classroom Idea, Turkey Projects, Families Decoration, Eberhart Exploring, Grade, Feathers Projects, Families Projects, Class Book, Classroom Thanksgiving
Eberhart's Explorers: October 2011
Turkey feather project
take home project- families decorate a feather for display on turkey.
letter saved in google docs. send hoem a feather for each kid to decorate on tagboard.- class book?