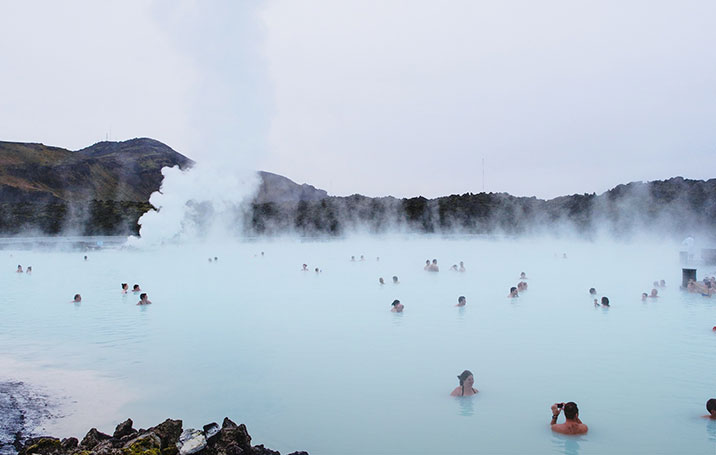 They used Pinterest to find new places to visit
Join Pinterest to find all the things that inspire you.
50+
billion Pins
to explore
15
seconds to
sign up (free!)
.
Green Shoes, Green Pumps, Green Beautiful, 40S Style, Dreams Shoes, Color, Green Heels, Vintage Shoes, Vintage Green
green pumps!
40s style they're green and they're gorgeous.
Green heels for color pop
dream shoes <3
LOVE these green vintage shoes! Would be absolutely adorable as a color pop with neutrals and skinny jeans!
vintage green shoes
Creative Party Ideas by Cheryl: Inside Out Carmel Apples
Idea, Recipe, Carmelappl, Muffins Pan, Muffins Tins, Carmel Apples, Apples Slices, Caramelapple, Caramel Apples
Caramel Apple Slices - •Cut apples into halves. •Hallow out apple halves with a tool such as a melon baller or grapefruit spoon. •If needed, apples can be balances in muffin tins. •Fill halves with melted caramel and place in fridge to cool. Note: To keep exposed apple flesh frown browning, coat with lemon juice. The juice can be diluted up to 3:1 ratio to keep from changing any flavors. •Slice and enjoy!
carmel apple in muffin pan | Caramel Apple Slices: Cut apples in half. Hollow out centers. Balance ...
recipe | caramel apple slices. this is a great idea!
Kids will love the new twist on Carmel Apples. Go to https://fondue2night.velata.us #fondue2night #LetsFondue #CarmelApples #CarmelMilkChocolate #Apples #Velata #Scentsy #Kids #Party #Holiday
Green Hooded Parka
Aeo Hoods, Fur Coats, Surplus Parkas, Aeo Cinch, Green Hoods, American Eagles, Eagles Outfitters, Cinch Surplus, Hoods Parkas
AEO Hooded Parka, True Black | American Eagle Outfitters
AEO Cinched Surplus Parka
Green Hooded Parka for winter / by American Eagle Outfitters
Vintage Eyewear - Green Crystal Cat Eyes Retro Focus Eyewear
Frames Eyeglasses, Eyeglasses France, Rhinestones Cat, Cat Eyes, Green Rhinestones, Eyeglasses Eyeglasses, Eye Frames, Eyeglasses Frames, Eye Eyeglasses
French 50's Green Rhinestone Cat Eye Eyeglass Frames Eyeglasses by BackThennishVintage, $245.00
French 50s Green Rhinestone Cat Eye Frames Eyeglasses Eyeglass France Vintage via Etsy.
Green velvet cocktail dress, by Ceil Chapman, American, 1950s. Mill Street Vintage
1950S Dresses Cocktail, 1950S Green, C 1950S, Vintage Fashion Green, Dresses 1950S, 1950S Love, 1950S Gown, 1950S Mills, Velvet Gown
Velvet Cocktail Dress "1950s. Mill Street Vintage"
Green velvet cocktail dress, by Ceil Chapman, American, 1950s. Love this waistline!
1950s Green velvet cocktail dress by Ceil Chapman, American, via Mill Street Vintage.
Green Sleeveless Self-tie Pleated Chiffon Dress
Green Sleeveless, Pleated Chiffon, Fashion, Style, Bridesmaid Dresses, Pleated Dresses, Self Ti Pleated, Sleeveless Self Ti, Chiffon Dresses
#women #fashion #style
Green Sleeveless Self-tie Pleated Chiffon Dress - So cute for Spring find more women fashion ideas on www.misspool.com
Green Sleeveless Self-tie Pleated Chiffon Dress Bridesmaids Dresses(:
European and American women's fashion new summer sleeveless chiffon dress stitching ran waist pleated dress $38.99
Military Moment - MCQ
Amazing Recipes, Clothing, 150 Recipe, Lose Weights, Jackets Military, Army Jackets, Casual Jackets, Dreams Closets, Military Fashion
Alexander McQueen Military Green Wool Army Jacket
Wheat Belly Cookbook: 150 Recipes to Help You Lose the Wheat, Lose the Weight, and Find Your Path Back to Health
Marinated olives with oregano, garlic and preserved lemon. From the edible balcony. Photographed by Alan Benson.
Marinated Olives, Edible Balconies, Gifts Ideas, Garlic Lemon, Oregano Garlic, Greek Food, Lemon Marines, Hostess Gifts, Marines Olives
Great hostess gift: marinated olives with oregano, garlic and preserved lemon. from the edible balcony. photographed by alan benson.
OreganO garlic lemOn marinated Olives
Homemade Marinated Olives with Pregano, Garlic and Lemon Juice | Gift Ideas
Creative & naturally lovely.
Teacher Gifts, Teacher Appreciation, Gifts Ideas, Apples Gifts, Apple Dip, Homemade Caramel, Cream Chee, Caramel Apples, Caramel Dips
Teacher appreciation gift idea or autumn themed - caramel apple dip
Homemade caramel apple dip in a little mason jar, bagged with a pretty apple and tied with a bow! Fun idea! Would be a cute Halloween gift idea.
caramel dip with apple gift Caramel Apple Dip 8 oz. cream cheese (softened) Marzetti's Caramel Dip (15 oz.) Heath Bits (found in the baking aisle) Mix a generous scoop of caramel and the cream cheese together and spread in a pie plate.
caramel dip with apple gift - great teacher gift idea!