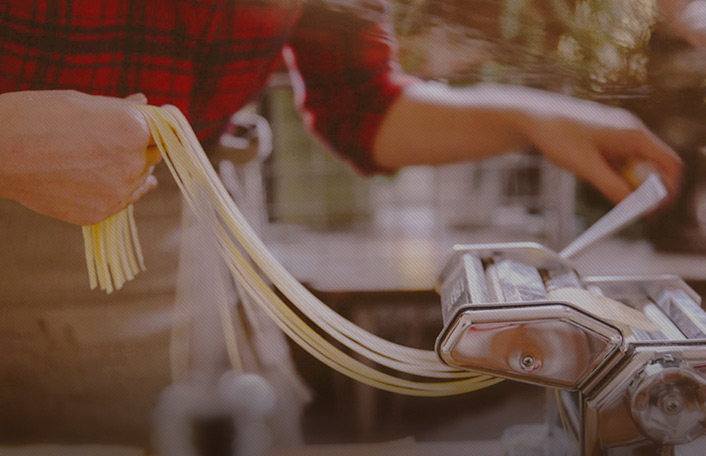 Discover and save millions of hand-picked recipes
Join Pinterest to discover all the things that inspire you.
50+
billion Pins
to explore
15
seconds to
sign up (free!)
Wade Boggs "Chicken Man" twitter.com/...
Wade Bogg, Bogg Chicken, Baseb Legends, Boston Redsox, Sports Legends, Players Club, Baseb Players
Trevor Hoffman "Hells Bells" twitter.com/...
Ballplayer, Diego Padr, Baseball Players, Trevor Hoffman
Trevor Hoffman
Steve Garvey twitter.com/...
Steve Garvey, Garvey Bats, Bleeding Dodgers, Athlon Sports, Bats Vertical, Autograph Dodgers, Dodgers Bats, The Angel Dodgers, Baseb Players
Steve Garvey signed Los Angeles Dodgers 8x10 Photo- Steiner Hologram by Athlon Sports Collectibles. $19.00
Rob Dibble "Nasty Boy" twitter.com/...
Cincinnati Red, Red Machine, Dibbl Nasty, Cinci Reds Redleg, Sports Time, Nasty Boys, Kjs Choice, Big Red, Rob Dibble
Rob Dibble "Nasty Boy"
Randy Johnson "The Big Unit" twitter.com/...
Randy Johnson, Baseb Memories, League Baseball, Baseball Memories, Baseball Seasons, Mr. Big, Sports Legends, Big United, Baseb Seasons
A future hall of famer, Randy Johnson was a dominant force on the mound for many Major League Baseball seasons.
Ozzie Smith "The Wizard" twitter.com/...
Ozzy Smith, Cardinals National, St. Louise, St Louis Cardinals, St. Louis Cardinals, Sports, Cardinals Baseball, Wizards Of Oz, Wizard Of Oz
"The Flip." Ozzie Smith, St. Louis Cardinals. #baseball
The Wizard of "Oz", Hall of Fame shortstop Ozzie Smith.
Joe Carter twitter.com/...
Toronto Blue Jay, 1993, Joecarter, Blue Jays, Walks Off, Joe Carter, Baseb, Touch Ems, Bluejay
Toronto`s Joe Carter hits a three run walk off home run to win game six and the 1993 World Series championship. Carter joined Bill Mazeroski as one of the only two players to win a World Series with a home run in the bottom of the ninth inning of the deciding game.
JoeCarter
Magic Moments: Joe Carter hits a walk-off home run to win the 1993 World Series for the Toronto Blue Jays. "Touch 'em all, Joe. You'll never hit a bigger home run in your life!" - Tom Cheek, Blue Jays Radio Announcer.
Harold Reynolds twitter.com/...
Mlb Analyst, Sports Life, Baseball, Analyst Harold, Sports Guys, Harold Reynolds
Best MLB analyst Harold Reynolds
Harold Reynolds and baseball ...
Gary Sheffield "The Journey Man" twitter.com/...
Detroit Tigers Players, Detroit Sports
Frank Thomas "The Big Hurt" twitter.com/...
Thomas Chicago, Mlb History, Frank Thomas 39, Sports Sports, View, Baseball Hall, Baseball Players, Chicago White Sox, Fame Ballot
This Day In MLB History: 1997 - Frank Thomas (Chicago White Sox) reached base safely for the 15th straight time. keepinitrealsports.tumblr.com keepinitrealsports.wordpress.com. NOT the finish most pitchers want to see. If not IF he hit the ball, but how hard and how far?
My imaginary 2014 Hall of Fame ballot - the end result of a lot of blogging about who should get in this year.
Baseball Hall of Fame: Frank Thomas' confidence, hitting won over ...
David Wells The Host of the Show twitter.com/...
David Wells Perfect, Favorite Sports, Baseball, David Boomer, Jam N, Perfect Games, Minnesota Twins, Nyyankees, New York Yankees
May 17, 1998: The "Fourth of July", #33 David "Boomer" Wells, pitched the fifteenth perfect game in baseball history when he bested the Minnesota Twins 4-0 at Yankee Stadium. The Twins' Pat Meares swung at Wells' 120th pitch popping it skyward toward the right field foul line where #21 Paul O'Neill caught the ball one-handed sealing Wells' baseball immortality.
David Wells, New York Yankees - Perfect Game!
David Wells' Perfect Game - May 17, 1998
Bo Jackson "Bo Knows" twitter.com/...
Greatest Athletic, Image Details, Cincinnati Bengal, War Eagles, Favorite Athletic, Auburn Tigers, Sports, Bo Jackson, Bojackson
Image detail for -Bo Jackson voted "Greatest Athlete of All Time" - Cincinnati Bengals ...
2011 Upper Deck World of Sports Baseball Trading Card #310 Bo Jackson SP - Auburn Tigers (Short Print) () (ENCASED Collectible Card) by Upper Deck. $6.32. 2011 Upper Deck World of Sports Baseball Trading Card #310 Bo Jackson SP - Auburn Tigers (Short Print) () (ENCASED Collectible Card)
bojackson - Google Search