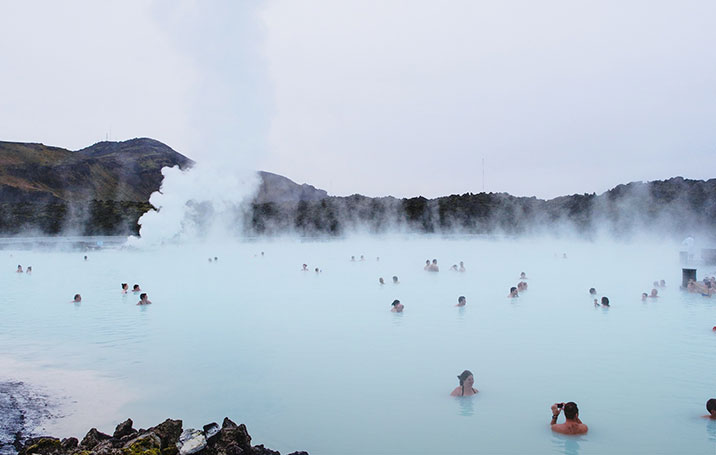 They used Pinterest to find new places to visit
Join Pinterest to find (and save!) all the things that inspire you.
50+
billion Pins
to explore
15
seconds to
sign up (free!)
Operation Santa Paws - is a city-wide pet supply drive for shelter animals in Las Vegas hosted EVERY Christmas season the Las Vegas Hot-Diggity Dachshund Club & Rescue. *<:)
Christmas Time, Christmas Cards Pictures, Santa Paw, Baby Dogs, Wiener Dogs, Pet Supplies, Merry Christmas, Christmas Doxi, Dachshund Santa
Cute Christmas card picture to do with Marlee!
merry christmas! from dachshund santa!
...dachshund santa. I adore brown nosed Wiener dogs....
Christmas time!
christmas doxie
baby chameleons
Baby Chameleons, Reptiles, Cute Baby, Critter, Stuff, Pet, Baby Animal, Adorable, Lizards
Adorable baby #chameleons #reptiles
baby chameleons OH MY, I NEVER THOUGHT ID LIKE A LIZARD!!!!!
Baby Chameleons - Okay, I never pin stuff like cute baby animals... but seriously... these are too cute!
baby chameleon - i used to have one of these critters for a pet. i would love to have one again someday.....
Botswana
Elephants, Buckets Lists, Africans Safari, Red Sunsets, Beautiful, Places, Natural, Photo, Africans Sunsets
Natural Places and Beauty: Botswana, Africa
Africa A place on my bucket list to visit
Beautiful Elephants in the African Sunset
Beautiful my favotite photo with elephants
Beautiful blood red sunset with elephants
African Safari #red #sunset #elephant
Beautiful nature, elephants at sunset.
Help!
Little One, Cat, Friends, Baby Elephants, Trunks, My Heart, Kittens, Kitty, Animal
Baby elephant helping baby cat out of lake. #nature #kensherman #elephant #kitten #babycat #babyelephant #animals
Hold On Little One... #elephant #kitten #friends
Elephant helping kitten. This elephant offers its trunk to save a fallen kitten. - animal love makes my heart swell.
"Here just grab my trunk and I'll save you." Baby elephant helping his kitty friend. So cute!!
*
Water, Splish Splash, Beautiful Hors, Ponies, Pictures, Enjoying Life, Beautiful Creatures, Animal, Hors Photo
splish splash!
If my horse wasnt terrified of water I would totally be taking a picture of her like this..
Horses are such beautiful creatures!!
Beautiful photography of a horse enjoying life!
Pins of ponies in water are so cute, do you have any to show the PONY team?
I love this animal my favourite picture.😍
This is love...sweet & pure
Favorite Animal
favorite animal
I want one
Piglets, Little Pigs, Teas Cups, Minis Pigs, Baby Pigs, Piggy, Teacups Pigs, Pet Pigs, Animal
pinterest, crochet pants for babies] | pinterest com baby pigs mini pigs and teacup pigs so cute pinterest ...
i was obsessed with baby pigs growing up, i had so many pig stuffed animals. i still have my most precious one, "piggy" had since i was about 4 i believe.
Teacup Pig! This is actually a Juliana piglet, which stay tinny, tea cup can get bigger
teacup pig! I want a pet pig
tea cup piglet! I have wanted one of these for years now! Someday I will have an adorable little pig oinking around the house. What will be his name, you ask? Kosher. lol
pocket pigs | pig piglet teacup pig miniature pig pocket pig cute animals
Duckie!
Cutest Baby, Baby Ducky, Cute Baby, Baby Ducks, Pet, Baby Animal, Baby Ducklings, Birds, Eye
into the eyes of a baby duck
baby duckling ~ so cute! #pets
baby duckie! #cute baby Animals
sweet baby duck. I LOVE baby ducklings!
A cute Baby duck. Baby animals are soo cute. They are still beautiful when they grow up too.
I think ducklings are the cutest baby animals :)
Little Baby Duck #duckling #waterfowl #bird

by Kugarth
little elephant ♥
Photos, Friends, Baby Elephants, Pictures, Adorable, Things, Little Boys, Photography, Animal
baby elephant! the most adorable thing ever, can I have a baby elephant?
I know this is probably photoshopped, but I'm going to pretend I live in a world where a little boy and a baby elephant could be the best of friends and grow up and live happily every after together forever
An old photo of a little boy and a newborn elephant (this is definitely photoshopped though-no baby elephant is THAT small and healthy enough to take pictures)
Love this - too cute!!! #baby elephant #photography
I almost cried seeing this, baby elephant and little boy. ADORABLE.
Little boy in newsboy cap with a BABY ELEPHANT. baby animals are the best.
ele
Babies, Elephants Ears, Red Pandas, Cute Baby, Happy Baby, Real Life, Baby Elephants, Rolls Tide, Baby Animal
My goal in life is to see a baby elephant in the wild in real life!
cute baby animals pictures | baby animals, cute animals, baby elephant
Adorable baby elephant! Roll Tide! :)
happy baby elephant playing in a puddle
baby elephant ears!
.
Tattoo Ideas, Elephants Families, Baby Elephants, Travel Buckets Lists, Sunsets, Silhouette, Elephant, A Tattoo, Animal
elephant family tattoo idea but with one more baby elephant
elefants
#elephants #family #baby #animal #sunset #silhouette #clouds #sky
Would like to make these silhouettes a tattoo but with two babies.
How freakin adorable!!!!
Weenie Dogs, So Cute, Puppie, Weiner Dogs, Wiener Dogs, Hot Dogs Buns, Sausages Dogs, Hot Dogs, Animal
You're not a sausage dog, get out of that hot dog bun you dont even have any ketchup
OMG. terrible. but I want this puppy.. its so cute & I wouldn't put it in a hot dog bun!
Wiener dog! I can't handle how cute this is. I jut can't. #puppies #hund #hotdog by christian
Weenie Dog! (The cutest wiener dog puppy I have ever seen!)
5 Smallest Puppies You have Ever Seen my hotdog! cute puppy weiner dog hot dog bun