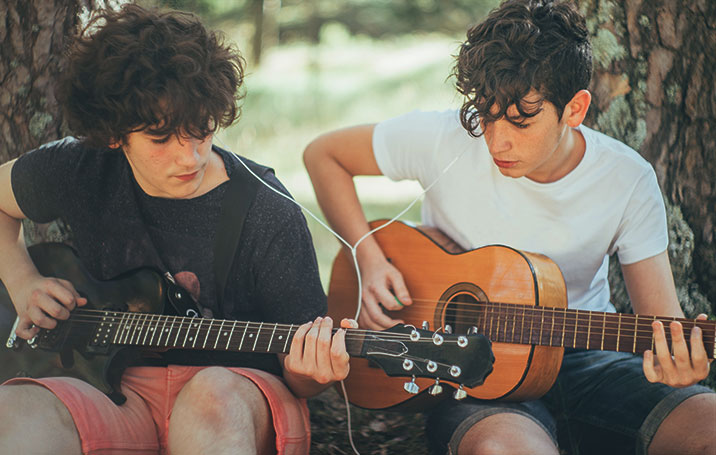 They used Pinterest to find new songs to learn
Join Pinterest to find all the things that inspire you.
50+
billion Pins
to explore
15
seconds to
sign up (free!)
Eateries
Places in LA that I love
---
How to make Fried Sweet Plantains. Note: Use less oil. Do not roll the plantain in sugar before you fry it. It will burn and create a smokey fog in your entire house. Use medium heat.
Plantain Platano, Fried Sweet, Black Beans, Cuban Recipe, Easy Cuban, Sweet Plantain, Fried Plantain, Platano Maduro, Cuban Food
I love cooking and eating These fried plantains, are always served with the pork and black beans and rice, at least in any Cuban restaurant... If you haven't tried Cuban food, give it a shot; it is so flavorful. (How to make Fried Sweet Plantains (Platanos Maduros) - Easy Cuban and Spanish Recipes)
3 Guys From Miami Cuban Recipes: Fried Sweet Plantains (Platanos Maduros)
How to make Fried Sweet Plantains - Platanos Maduros
icuban.com
Carnitas - One of my all time favorite foods!! Pork...it's what should always be for dinner!!
Pork Carnitas, Carnitas Recipe, Mexicans Food, Mexicans Dishes, Cooking, Carnitas Pork, Families Feast Carnitas, Slow Cooker Pork, Dinner Recipe
Mexican dish of pork slow-cooked in oil or lard until very tender and juicy.
Carnitas - slow cooker Pork.
Carnitas - A Family Feast ~ YUM!! I would make this for a special occasion or once in a while recipe only because of the cooking method.
Pork carnitas
Perfect Carnitas (pork) from www.afamilyfeast.com/carnitas/
Club Versailles: Join ust to receive updates and special offers
Awesome Cuban, Club Versailles, Cuban Restaurant, Versailles Manhattan, Manhattan Beaches, Call Versailles, Beaches 1000, Cuban Food, Blvd Manhattan
Awesome Cuban Food in Miami.
Other than bafflement over why a Cuban restaurant is called Versailles, I like this site. It's sort of similar to the Del Charros site, but I really like how Versailles arranged the menu items.
All because of @YulVasquez I'll be here tomorrow! Come join me! Versailles MANHATTAN BEACH 1000 N. Sepulveda Blvd Manhattan Beach, CA 90266
BaubleBar Tangelo Deco Drops. $160
Baubles Bar, Drop Earrings, Drop 160, Shops Jewelry, Baublebar Tangelo, Deco Drop, Deco Earrings, Baublebar Earrings, Tangelo Deco
#Baublebar Earrings #2dayslook #Earrings #sasssjane #lily25789 #anoukblokker www.2dayslook.com
Tangelo Deco Drop Earrings from Bauble Bar.
Earrings - Shop Jewelry (Page 4)
deco earrings
Try this delicious combination of butternut squash, rosemary, Parmesan cheese, and whipped cream in this savory vegetarian main dish recipe.
Savory Vegetarian, Parmesan Cheese, Healthy Recipe, Vegetarian Main Dishes, Vegetarian Maine Dishes, Butternut Squashes Lasagna, Whipped Cream, Lasagna Recipe, Comforters Food
Fall comfort food via bhg.com -Butternut Squash Lasagna #recipes
Butternut Squash Lasagna Try this delicious combination of butternut squash, rosemary, Parmesan cheese, and whipped cream in this savory vegetarian main dish recipe.
Pinkberry
Favorit Place, Frozen Yogurt, Berries Pomegranates, Summer Icecream, Pinkberri Pomegranates, Berries Frozen, Pinkberri Froyo, Ice Cream, Pinkberri Fro Yo
Pink Berry Pomegranate Frozen Yogurt. Craving.
Pinkberry Pomegranate yummmm.
Pink Berry Frozen Yogurt
pinkberry froyo
Menchies cures all!
Menchie Frozen, Favorit Place, Favorite Places, Menchie S Best Place, Menchie Asap, Menchi Cure, Menchi S Best Place
Pinned from
Uploaded by user
LA, Orange County
Ja Lolla, Sprinklesbest Cupcake, Cupcake Rosa-Choqu, Sprinkles Best Cupcake, Orange County, Hunger Pin, Cupcake Evaaa
Ja Lolla
sprinkles.best cupcakes evaaa
If you are ever in West LA you should try Hoboken in Westwood. Great food.
Calamari Sorrento, Famous Marinara, Artichokes Filled, Calamari Fritti, Brown, Fritti Fried, Hoboken Menu, Marinara Calamari, Breadcrumb
I love Carrows for ONE reason. The jumpy monkey Sundae. See the picture at the bottom.
Monkey Sundaes, Jumpi Monkey, Carrows Two Years
The best burgers and fries. Love this place
Burgers Jointed, Classic Burgers, Best Burgers, Built Burgers