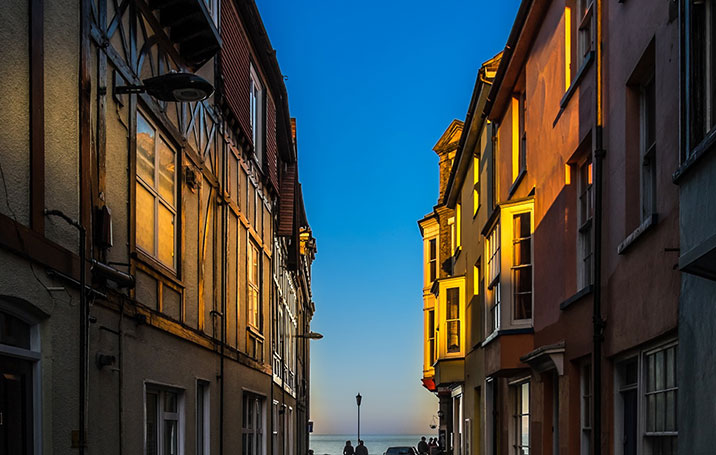 They used Pinterest to explore a new city
Join Pinterest to find (and save!) all the things that inspire you.
50+
billion Pins
to explore
15
seconds to
sign up (free!)
Back to
I like big butts!!
I like big butts!!
Butt Sprinkles!!!!!
Sweet Cheeks, Sexy, Candy Ass, Girls Photography, Butts, Photography Women, Candy Apples, Candyass, Sweet Ass
sweet candy ass
Candy apple
haha sweet ass
Candy butt is a sexy picture of a woman's behind sweetened by candy.
The real #CandyAss
butt measure
Girls, Butts Measuring, Hot Yoga, Yoga Butts, Big Butts, Posts, Butts Wait, Life Beautiful, Nice Butts
the girl who's not know here lessons ...
The "yoga butt" is for real
put your butt, on the butt!
Fabio Novembre, Product Design, Pantone Chairs, Amazing Design, Art, Interiors Design, Furniture Design, Chai Verner, Chairs Design
I don't know why but I kinda like these | Fabio Novembre's retake on the pantone chair.. Him & Her Chairs | DudeIWantThat.com
furniture designer, Fabio Novembre
I like big butts and I can not lie You other brothers can't deny
Hot Girls, Funny Pictures, Beautiful, Big Butts, Sexy Girls, Yoga Pants, Big Booty, Women, Big Ass
big ass - Google-søk
#hotgirlsinyogapants #hotyogapants #sexy #hotgirls girls wearing yoga pants is one of the sexiest outfits that a beautiful women can be wearing. Is why we dedicated this section to them here at CoolPublic
big butt - Recherche Google
Best Big Booties in Yoga Pants - Booty of the Day - Big Booty Pics
i like big butts and i can not lie.
Knee High, Kiss, Fish Net, Fishnet, Butts, Booty, Ass, Gym, Black Pants
Fishnets CAN be worn out in public or the office.Size/color matter. Fishnets with large holes are unacceptable for day wear. Tighter mesh with smaller holes in Black*Brown*Nude are appropriate day wear colours. The less leg you show, the better, particularly at the office. Fishnets look awesome under black pants, paired with heels. Wear black fishnet knee highs under suits or with tall boots and a knee-length pencil skirt.
fish net.
Kiss it
Motivation at the gym.
booty
I like big butts and I cannot lie
Bears Bears, Animal Butts, Animal Magnets, Buns, Big Butts, Bears Bum, Aww That Presh, Big Bears, Animal Rump
big bear bum
They like big butts.
Bigbutt, Outdoor Seats, Funny Pics, Parks Benches, Big Butts, Funnies, Gardens Chairs, Weights Loss, Funny People
funny chinese | funny chinese people, chinese people download, funny pics of chinese ...
Funny Pranks - Pranks 2015 - Funny Videos - Funny Fails - Funny People -...
Hmmmm...... ?! - Funny Garden Chairs at Fayyaza.co.cc
Funny Park Bench! | LUUUX
Funny outdoor seating.
Big butts!
Border Collies, Nikewomen, Big Butts, Nike Women, Big Booty, Fit Motivation, Nike Ads, Healthy Living, Skinny Women
I LOVE this Nike ad about BIG butts! lol
Curves are something all women should take pride in and show off. their what makes you a woman. -NikeWomen
Nike women ads. I have a hardcopy of this in my room. BIG BOOTY BITTY
I have ALWAYS loved this Nike ad: "My butt is big and round like the letter C and ten thousand lunges has made it rounder but not smaller and that's just fine. It's a space heater for my side of the bed/ It's my ambassador to those who walk behind me/ It's a border collie that herds skinny women away from the best deals at clothing sales. My butt is big and that's just fine and those who might scorn it are invited to kiss it. Just do it."
Fitness Motivation
butt
Design Inspiration, Butts Graphics, Butts Thebeastmark, Big Butts, Galler Art, Fine Art, Body Art, Art Installations, Butts It Art
butt graphics...
butt...
Laughing, Trees Trunks, Butts Trees, Nature, Funny Pictures, Funny Stuff, Humor, Junk, Mothers Natural
junk in the trunk. HAHAHAHAHA Thank you again, Mother Nature, for having a sense of humor!!
junk in the trunk...lol Random Funny Pictures | weKOSH #funny #humor
junk in the trunk... well yes I did laugh at that way longer than I should have!!!!!!!! Trunk.... Tree Trunk!!!!!
Even Mother Nature has a sense of humor... Butt tree!
butt!
Mgmt Addiction, Big Butts, Andrew Vanwyngardennaka, Andrew Booty
Andrew booty!!
butt
Ocean Beach, Fish, Art, At The Beach, Pinup, Hilda, Cottages Bathroom, Pin Up Girls, Duane Bryers
Love it! Would look cute in a beach cottage bathroom for a fun look.
~Duane Bryers Looks like me at the beach!!!
Duane Bryers Hilda Art - If you were a fish, and I was a redhead. Hehehe!
Duane Bryers' Hilda pinup
#sea #ocean #beach #swim ~ HILDA
Butt...
Animal Butts, Gentle Giraffes, Giraffes Butt21, Baby Giraffes, Giraffes Butts, Favorite Animal, Amazing Animal, Giraffes Perspective, Adorable Animal
Butt... I have to show this to my Niece - she loves these amazing animals!
Little baby giraffe butt - (CC) Ucumari - www.flickr.com/photos/ucumari/2842611571/in/set-72157594343511011/

by ucumari