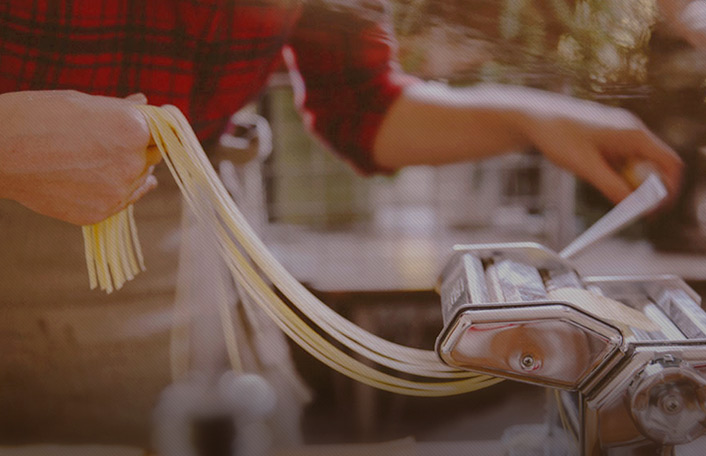 Discover and save recipes to try on Pinterest!
Join Pinterest to discover all the things that inspire you.
50+
billion Pins
to explore
15
seconds to
sign up (free!)
paper flower
Bows Ties, Gift Bows, Bows Tutorials, Origami Paper, Paper Bows, Make A Bows, Gift Wraps, Origami Bows, Crafts
蝴蝶结, Cool Bow Crafts, How to make a Bow Crafts , Paper Crafts for Teens , paper, craft, bow ,wrap, gift, decor,schleife,basteln,bastelvorlage,tutorial diy, spring kids crafts, decoration, wrapping
Pretty DIY origami bow! Make gift bows from scrapbook paper or wrapping paper scraps. Love!
Origami Bows! Great to make for gift wraps!
I'm a paper crafts freak! -Paper Bow tutorial
Origami paper bow tutorial
Origami Bows - This is my solution to my horrible bow tying skills!
Crochet shawl in an hour... if you crochet a LOT faster than I do!
Crochet Shawl Free Patterns, Crochet Shawl Patterns, Elis Shawl, Yarns, Elie Shawl, Scarves, Quick Crochet Projects, Crochet Patterns, Crochet Scarfs
Positively Crochet!: Free Crochet Patterns.. scarves, hats, necklace
Yarn Projects - Crochet Scarf
Elise, quick crochet Shawl: free pattern fingering wt. yarn (1)
Gonna make this one next.... free crochet shawl pattern http://crochetincolor.blogspot.ca/2012/01/two-new-favorite-go-to-patterns-for.html
How to crochet edging on flannel blankets
Flannels Blankets, Knits Crochet, Flannels Receiving, Crochet Border, Edge Tutorials, Crochet Edge, Crochet Knits, Receiving Blankets, Purl Bees
Flannel Receiving Blankets - the purl bee - Tutorial on how to crochet border around a flannel blanket.
Keep warm & cute! How to crochet an edging on flannel blankets. Tutorial for Crochet, Knitting, Crafts.....Keka❤❤❤
Crocheted edging for Flannel Receiving Blankets - The Purl Bee - Knitting Crochet Sewing Embroidery Crafts Patterns and Ideas!
Flannel Receiving Blankets - crochet edge tutorial
Flannel Receiving Blankets - the purl bee How to Crochet edging on Flannel Blankets
I like the finish of these. Much more polished. By Bookity on Etsy
Books Pages, Black And White, Paperheart, Music Heart, Recycled Paper, Sheet Music, Music Sheet, Paper Heart Garlands, Old Books
i wanna make something out of sheet music or old book pages..
Music recycled paper heart garland in black and white by bookity. I think I would like to do this with book pages instead of music paper.
#paperhearts
Music recycled paper heart garland in black and white. i have lots of sheet music hanging around so this is perfect!!
recycled paper heart garland from music sheets
sheet music heart garland, for Tara and Wes :)
colorful egg tree.
Easterdecor, Cherries Trees, Eggs Hunt'S, Front Yard, Easter Decor, Easter Eggs, Martha Stewart, Easter Trees, Eggs Trees
Love this Martha Stewart Easter egg tree - lots of others pictured on this site, too! #easter #easterdecor #happyeaster #springhassprung #spring #springfling #bunnies #eggs #baskets #easterdecoration #easterbunny #holidays www.gmichaelsalon.com
Easter Egg Tree for the front yard!
Easter decorations in the garden / Colorful Egg Tree Every passerby, including a wayfaring rabbit, stops to admire this weeping cherry tree. With bright marbleized eggs suspended on yellow ribbons and a ring of golden pot marigolds around the base, it sets the stage for a lively egg hunt or leisurely spring brunch.
Yard Easter Tree from Martha Stewart.
Yarn eggs
Ideas, Yarns Crafts, Decoration, Parties, Yarns Ball, Easter Crafts, Easter Eggs, Kids, Balloon
Yarn Eggs - cute party decoration idea AND fun craft for kids
Yarn crafts for the kids to decorate their outdoor space.
Yarn Balls made from gluing yarn to a balloon, drying it, then popping the balloon. Love this FamilyFun site for party ideas and games.
Easter Yarn balloons ideas, DIY Crochet Easter Egg Garland, Handmade Easter craft decoration ideas, Creative Easter decor ideas, 2014 Easter Eggs Crafts for Kids
martha stewart you are rockin my world
Valentines Crafts, Window, Paper Heart, Melted Crayons, Valentine'S S, Kids Crafts, Valentines Day, Martha Stewart, Wax Paper
Window decoration for valentines day - crayons and wax paper hearts - martha stewart
Decorate your windows for Valentine's Day with these beautiful translucent hearts made from waxed paper and crayons. A great way to use up bits and pieces of broken crayons. #valentines #craft #kids
Melted crayon with wax paper hearts via Martha Stewart
Kid's Craft: Melted crayon shavings sandwiched between two sheets of wax paper. Put in front of old window pane. marthastewart.com
Learn how to make a pillow with a giant flower on the front! This quick, easy, and cheap project for a petal pillow is great for the beginner sewer who wants to make throw pillows.
Pillows Covers, Living Rooms, Sewing Projects, Pillows Tutorials, Flowers Pillows, Cluck Cluck Sewing, Throw Pillows, Felt Flowers, Diy Pillows
Cluck Cluck Sew: Felt Flower Pillow Tutorial
DIY pillow tutorial. SO CUTE!
Petal Pillow Tutorial ~ simple sewing project | via Cluck Cluck Sew
felt flower pillow cover.
Felt flower throw pillow tutorial
Felt flower pillow tutorial living room
Petal Pillow | AllFreeSewing.com
fc7.us