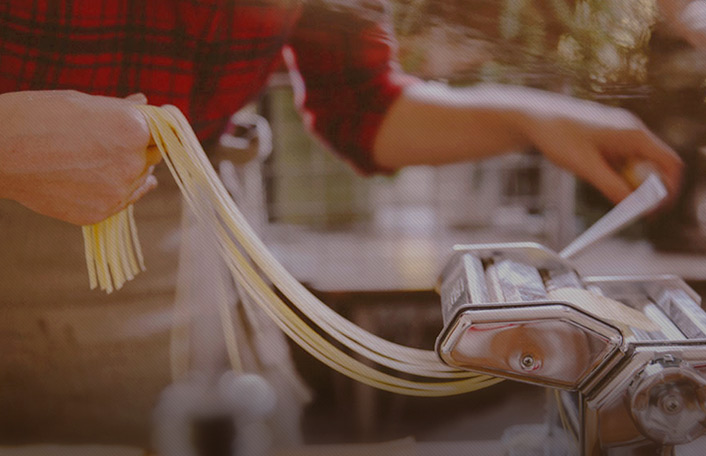 She uses Pinterest to eat healthier
Join Pinterest to discover all the things that inspire you.
50+
billion Pins
to explore
15
seconds to
sign up (free!)
Best Bible Genealogy diagram ever
Bible Study, Biblical Genealogy, Best Bible, Bible Genealogy Charts, Genealogy Diagrams, Words Of God, Biblical Geneology, Genealogy Maps, Bible Geneology
Biblical genealogy map- this is C R A Z Y! I applaud at whoever made this.
Bible genealogy chart
Best Bible Geneology diagram ever. Keep government out of it! lessgovmorefun.com
Study the words of God & the history with Mankind for th time of Humanity is about to end with a great family celebration Be ready to MOVE to magnify the Bridegroom Messiah Yashua Christ( called Jesus by some) http://www.DashingWithAPurpose.info
Biblical Geneology
Biblical Genealogical Diagrams showing some elements of kinship and family organization (OT). A very cool resource to have. #women #childrens #ministry #bible #study #Jesus #genealogy "The data for this genealogical diagram, and for their discussion, comes from the Old Testament books of the Authorized King James Version of the Bible and from STRONG'S EXHAUSTIVE CONCORDANCE OF THE BIBLE (James Strong, 1990 [1890], Nashville: Thomas Nelson Publishers)."
8x10 art print - Mighty To Save - Grey Chalkboard / Blackboard Look, Typography Poster Print - Zephaniah Scripture Bible Verse. $17.00, via Etsy.
Posters Prints, Typography Posters, Chalkboards Bible Quotes, Chalkboards Scriptures, Art Prints, Bible Ver On Chalkboards, Chalk Typography, Bible Verses, Grey Chalkboards
Chalk typography
Love this verse! GREAT idea for your kids. :)
Bathroom Design, Famous Quotes, Living Rooms Design, Diy Printable, Quotes Inspiration, Printable Christian, Motivation Quotes, Christian Posters, Inspiration Quotes
Would love to make this and hang where the kids can see #bathroom #bathroom design #bathroom inspiration #bathroom idea #bathroom decor| http://bathroom-design-evert.blogspot.com
I aspire to BE Proverbs 31. Maybe by the grace of #home decorating #living room design| http://modernhousedesign734.blogspot.com
1 John 521 DIY Printable Christian Poster by PrintableScripture, $5.00
This is a command from the heart of Christ - do so!
Inspiration, Bible Quotes, Peter 48, Peter O'Tool, 1 Peter, Peter 4 8, A Tattoo, Bible Ver, 1Peter
1 peter 4 8
1 Peter 4:8;; this is my go to bible quote. I love this and I will totally get this tattooed on me :)
1 Peter 4:8 if i ever got a tattoo, this would be it.
1Peter 4:8
What God says
Sayings God, Remember This, Prince Of Peace, God Things, Faith 3, Awesome God, God Is Good, Bible Verses, Kid
Remember this!!!
LOVE this!!!! God is good!!!
Prince of Peace
Great reference for kids.
have faith. <3
You say... God says.... & Bible verses <3
baby
Baby Sayings, New Parents, Gifts Ideas, Baby Quotes, Sotrue, Baby Gifts, So True, Baby Shower Gifts, Baby Rooms
#sotrue❤
Cute baby gift idea
baby quotes, awe so true
sweet gift idea and so true
So true. Gonna make something cute for a baby room
Baby love- great gift idea for new parents.
baby shower gift idea
baby saying- so true!!
10 ways to Love
Words Of Wisdom, Remember This, Inspiration, Life, Things, Living, Love Quotes, This, Bible Ver
"Ten things to live by"
Inspirational Quotes: Ten ways to love
Ten Ways to Love ♥ Wow words of wisdom, for sure.
Just for love...Funny that it's everything from our Holy Bible! True Love is all these things! I really love this & I'm making one for myself to hang on my Wall! So to see it & remember this! Love, Love, Love!
At one time in my life, I thought I had these things down. But when I get weak they are the first things to leave me. I wish I had the strength to know what it's like to live these, in all stages and forms of me life... LC, it's a matter of sitting on laurels
Ten ways to love #quotes