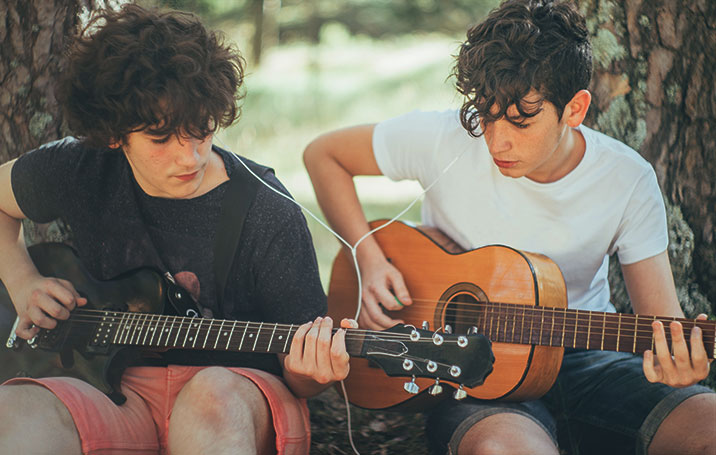 They used Pinterest to find new songs to learn
Join Pinterest to find (and save!) all the things that inspire you.
50+
billion Pins
to explore
15
seconds to
sign up (free!)
Fitness
Gear, Articles, Food, Whatever.
---
This isn't just for chicks ya know! :)
Abs Workout, Flats Belly, Belly Workout, Website, Work Outs, Flats Abs, Cores Exerci, Abs Exerci, Belly Moving
Great ab exercies
Flat Ab Workout
Flat belly #Workout #exercising #fitness #Work out #physical exertion| http://fresh-fruit-recipe-3249.blogspot.com
Abs workout- Flat Belly Moves
Pinned from
noskinnybitcheshere.tumblr.com
Download this free app to your smartphone. Then you can follow this workout. I utilized a fellow Pinner's written workout and entered into Workout Trainer. Start or end with a light run. A full cardio workout you can do in one room and no need for equipment. For max results, keep moving during water breaks.
Cardio Workout
One Room Cardio
skimble.com
Jabra Sport Bluetooth - This would be great with a smartphone fitness app like Endomondo!!
Smartphone Fit, Jabra Sports, Fit App, Sports Bluetooth
Pinned from
themobileindian.com
Besides a good pair of running shoes, you need a RoadID. If you walk, ride, run or any kind of outdoor activities, a RoadID can speak for you when you can't do it yourself.
Good Ideas, Bike, Stuff, Id Bracelets, Runners, Kids, Products, Weights Loss, Roads
Neat idea! Probably a good idea to have one of these on you if you're out doing stuff with no other ID on you.
Always a good idea to be wearing. Everyone check this out I wanted to show you how I have already lost 24 pounds from a new natural product and want others to benefit aswell. Here is the site CutSix.com #fitness #health #fat #weight loss
Road ID bracelet - a MUST for serious runners
Road ID: in an emergency or anytime. We where them when we go running or biking. I put them on the kids when we are at Disney or other crazy busy events.
I cannot take credit for this workout. However, you can find who did do it, plus to get an explanation on some of these exercises, go here: backonpointe.tumb...
Workout Exerci, Russian Twists, Workout Challenges, Birds Dogs, Full Body, Body Workout, Body Weights, Bodyweight Workout, At Home Workout
A full body weight workout that combines cardio with some basic strength training. Make sure you've got water! Squats Lunges Russian Twists Tricep Dips Bird Dogs Burpees (with or without push-up) Bicycles Full Bridge High Knees and Butt Kickers Short Bridges Jack Knife Sit-Ups
Full body workout challenge ~ 20-30 minutes
Workout Challeng: get your cardio and work the whole body! Great full body, at home workout.
A full bodyweight workout that combines cardio with some basic strength training. Make sure you've got water at the ready! Squats Lunges Russian Twists Tricep Dips Bird Dogs Burpees (with or without push-up) Bicycles Full Bridge High Knees and Butt Kickers Short Bridges Jack Knife Sit-Ups
Pinned from
backonpointe.tumblr.com