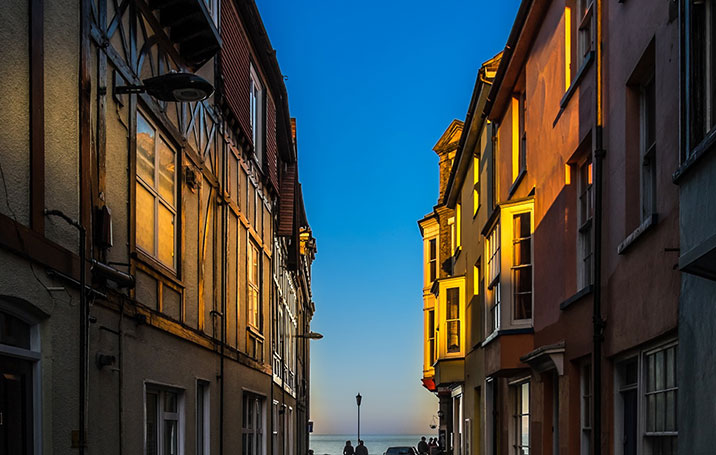 They used Pinterest to explore a new city
Join Pinterest to discover all the things that inspire you.
50+
billion Pins
to explore
15
seconds to
sign up (free!)
Back to
Favorite Places & Spaces
Favorite Places & Spaces
Beach life
At The Beaches, Paradise Beaches, Paths, Dreams Wedding Dresses, Beaches Life, Beaches Ready, Beautiful Beaches, Beaches Sunsets, Beaches Wedding
Beach Wedding?? Get your custom made dream Wedding Dress for only $999 at: http://www.999weddingdress.com.au
beach path
Beautiful Beach
An evening at the beach, Flagler Beach, Florida
What a view! This is what I need right now #paradise #beach
Beach life #travel #wanderlust #beach #sunset

by mike_orlando
sea shore
Beach Sea, Young Wild Free, Character Inspiration, The Ocean, Freedom Love Nature, Freedom In Nature, Beach Life, The Sea, Sea Shore
Mornings by the sea shore
Beach life
the ocean <3
Character Inspiration Freedom
Brunch by the sea
Polka Dots, Beaches House, Decks, Lunches, Breakfast, The Ocean, Seaside, Places, Mornings
breakfast on the deck this morning ~
My perfect place for morning breakfast! #myforeverdream
Breakfast, lunch or dinner by the sea...so relaxing!
beach house deck
Breakfast on the deck overlooking the ocean.
seaside breakfast
balcony with view, breakfast, centerpiece, flowers, Johann Wolfgang Von Goethe, Ocean view, polka dot tablecloth, weekend inspiration
heart rock in Crestline, CA
Natural Wonder, Heart Rocks, Heart Shape, Lakes, Rocks Formations, Places, Rocks Fall, Photo, Natural Heart
The Heart Rock waterfall in the Valley of Enchantment is one of Crestlines natural wonders. The Heart Rock hike is an easy 1-mile round trip along a creek through the forest. From Old Town at the top of Crestline, go down Lake Drive toward Lake Gregory -- photo: Lee Reeder
Amazing how we find these "natural" heart shaped formations everywhere. God is the creator of all nature and just maybe He does this as a reminder that He's there and wants us to know He loves us! The Heart Rock waterfall in the Valley of Enchantment is one of Crestlines natural wonders.
Heart Rock Falls, Crestline, CA. Love hiking to this beautiful place.
Seeley Creek/Heart Rock Falls in Crestline, California ~ Carved by a waterfall in a hard-to-reach rock formation.
tree cottage
Dreams Trees House, Cool Trees House, Playhouses, Awesome Trees House, Guest House, Dreams House, Treehouse, Backyard, Kids
Our dream house has acres of beautiful backyard with an amazing treehouse
A combo playhouse and treehouse! Looks more like a guest house... or backyard vacation home Photo credit: @ The Lettered Cottage
A combo playhouse and treehouse! Oh, to be a kid again! Photo credit: @ The Lettered Cottage
What an awesome tree house, would love this for the us and the kids. =) Treehouses
Such a cool tree house - I hope someday I can do this for my kids!
child's dream treehouse... Forget the kids dream tree house... My dream tree house
cabin in the woods
Dreams Home, Country Cottages, Wood, Country House, Dreams House, Country Home, Small House, Cottages Life, Sweet Home
<3 cute cabin in the woods
country home.
My ideal house would not be in the city. I would rather be in a green area with a yard. I'd like a small house because I wouldn't want to clean an enormous house and having less space makes having fewer possessions easier. My ideal house would be simple and surrounded by nature.
dream home
Cozy Cottage Life
a country cottage
Sweet Home & Garden
My dream house.
country house
comfy chair, book, and fireplace
Velvet Chairs, Living Rooms, Kate Forman, Chairssit Pretty, Furnishing, Perfect English, Ivy Cladding, Fauteuil Armchairs, Pink Armchairs
Kate Forman Velvet & cushion.
plush pink armchair
Ivy Clad: Perfect English
This pink velvet chair is a delicious little pretty
This is a great way to incorporate the color of the month into a living room.
peaceful
Window View, Dreams, Lace Curtains, The View, Fresh Air, Summer Breeze, Open Window, Country, Mornings Lights
...country windows with lace curtains
love the view. <3
Morning light and fresh air
Farm Window View
open windows and fresh summer breezes
Lace curtains & dream view
yoga in the park
Parks I, Favorite Places, Outdoor Yoga
Yoga in the park. I need to find this somewhere near Charlotte.
sunflower field
Engagement Photo, Sunsets, Quote, Art, Denver, Colorado, Sunflowers Fields, Painting, Eye
Because I Have Been Given Much I Too Must Give Quote Printable Downloadable LDS Hymn Inspiring JPG JPEG Instant Download Etsy
Sunset from sunflower field on eastern plains of Colorado, near Denver.
If only I knew where this was... I'd love to have our engagement photos taken here!
Sunflowers as far as the eye can see
painting idea
crystal cove, ca
Favorite Places, Beaches Luxury, Beaches House, Newport Beaches California, Laguna Beaches, Crystals Cove, Newport Realty, California Coast, Beaches Real
Old Newport Realty | Newport Beach Real Estate | (949) 298-4888
favorite place to exercise in the OC
california coast
Luxury Property for Sale in Laguna Beach
Newport Beach, California Oh, how I miss it!
Newport Beach Luxury Homes for Sale
Crystal Cove State Park, California.
colorado fall
Colorado Aspen, Colors Colorado, Colorado Girls, Colorado Lovin, Beautiful Places, Beautiful Fall, Colorado Dreams, Colorado Area, Colorado Fall
Beautiful fall
colorado aspens - Bing Images
Christmas lights, Denver City and County Building
The Holidays, Decor Ideas, Christmas Time Denver, Christmas Town, Building Christmas, Christmas Lights, Time Denver Cities, Photo, Merry Christmas
denver city and county building christmas lights - Google Search
Denver City and County Bldg all decked out for the holidays
Christmas Lights, Denver City and County Building 4; photo and text are copyright © Scott L. Robertson
Where's Christmas Town America ?
Christmas light decoration ideas -
balboa island ca
Spaces, Favorite Places, Newport Beaches, Balboa Islands, Memories, Rental Newport, Boats Rental
Boat Rentals Newport Beach
Pinned from
Uploaded by user