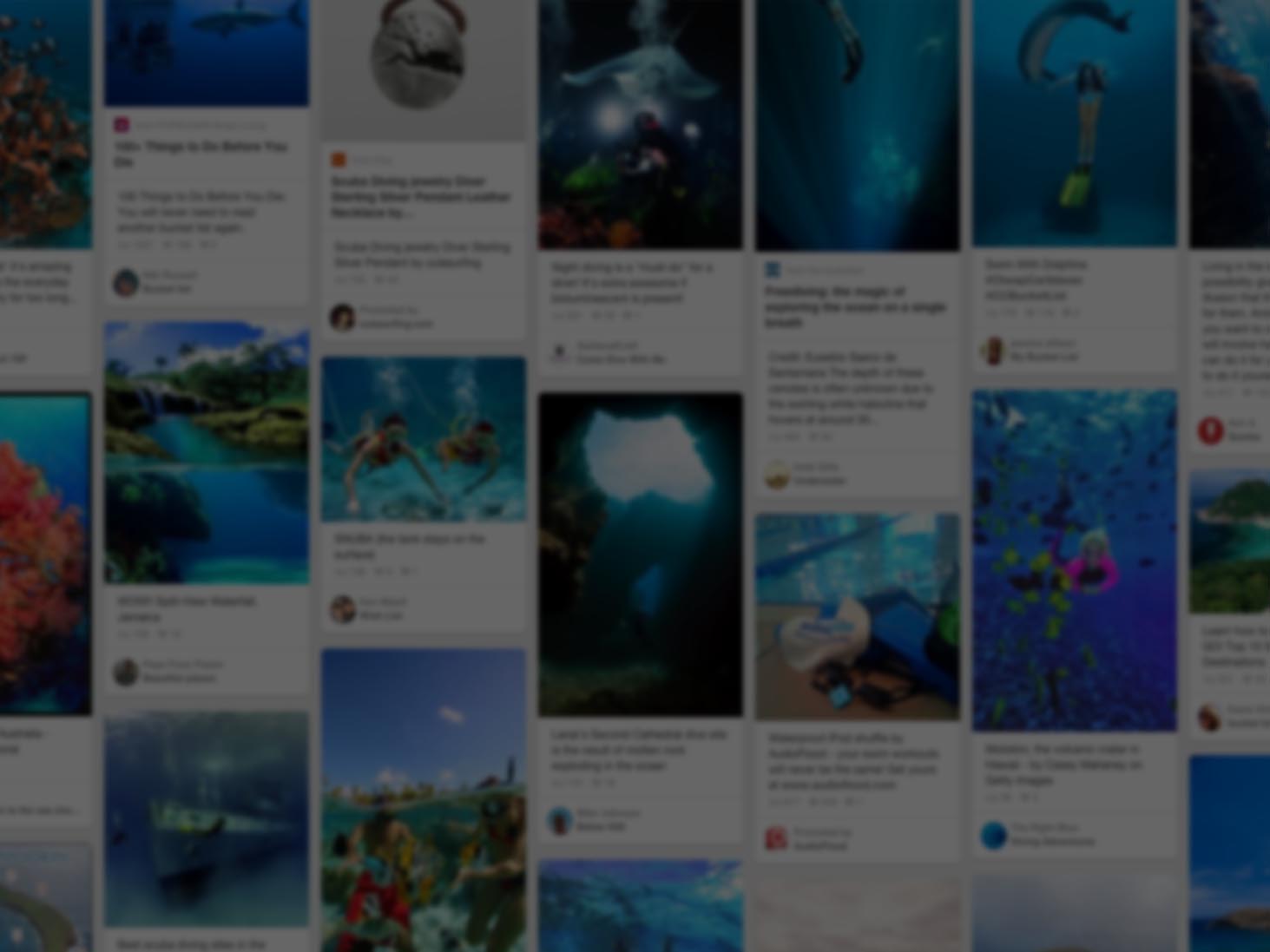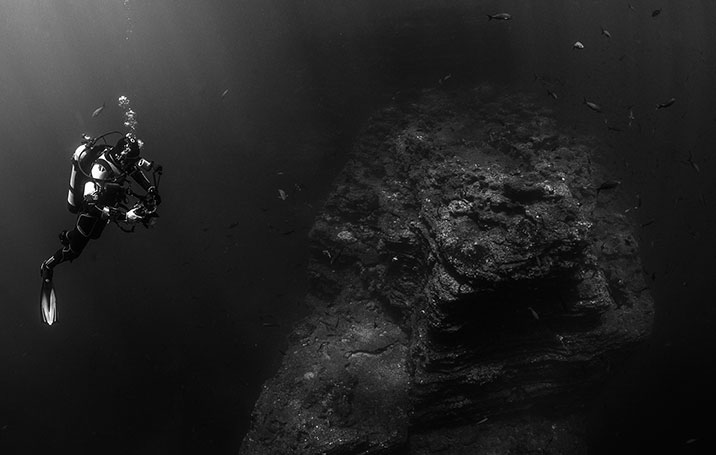 He used Pinterest to go deep
Join Pinterest to discover all the things that inspire you.
50+
billion Pins
to explore
15
seconds to
sign up (free!)
Wendy likes...
My favorite things, interests and new things to try.
---
Omg... How cool is this?! My boys would love it!!
Cats, Ideas, Cat Window, Small Dogs, Pet, Dreams House, Catwindow, Animal, Cat Lady
Cat window >> My cat would LOVE this! this is going in my dream house
Cat window. This is being a good steward to the animals we take in our family.
Cat window but my small dogs would love this!
Cat window - Gosh my pets would love this window! What an awesome idea. My calico loves bird watching and she would love this.
#CatWindow! Awesome.
Cat window! Such a cute idea when building your cat lady house :)
love this bed/nook
Cozy Nooks, Idea, Window Bed, Dreams House, Reading Nooks, Bedrooms, Beds Nooks, Window Seats, Good Books
Love cute little cozy nook beds or window seats. Perfect for a kids' room or reading area. Looks like a great place to curl with with a cup of tea and a good book! --A hobbit hole reading nook!!!
Window seat bed. could double as a reading nook? would be good for the master bedroom. "go sleep on the window bed!"
Guest bedroom or a reading nook!.. dream house!
Window seat becomes window bed. I love this idea for a reading nook area in a home office/library
great guest bedroom idea. it's like a little bed nook
Slinky feeder... very clever! Might keep the squirrels out of my regular bird feeders too!
Peanut, Birds Feeders, Big Birds, Children Toys, Wire Hangers, Great Ideas, Blue Jay, Bluejay, Weights Loss
A wire hanger, a slinky, and some peanuts. That is an awesome bird feeder! My bluejays will love it!
Make a bird feeder out of a slinky and wire hanger which is perfect for big birds such as blue jays.
Make A Bird Feeder From An Old Children's Toy- great idea, wish I knew where all the blue jays have gone.
A bird feeder that attracts blue jays: A wire hanger, a slinky, and some peanuts.
Bird Feeder - A wire hanger, a slinky, and some peanuts. What a great idea - thank you for pinning this!
Banana Boats... Yummo!!
Desserts, Chocolates Chips, Camps Recipes, Banana Boats, Bananas Boats Recipes, Campfires, Kids, Girls Scouts, Camps Food
64 camping recipes. These will be handy this summer :) YUM! We used to make banana boats at camp for the kids, and brownie mix in an orange, and lots of other camp food. Can't wait to read this one
Banana Boats Recipe | Camping Recipes, Campfire Cooking, Dessert, Summer Grilling, Bananas, Marshmallows, Chocolate Chips
Bored with s'mores? Try bananas filled with marshmallows and chocolate chips and then cooked over the campfire. We made these when I was in Girl Scouts. We called them 'banana boats'.
A Capella "Rain in Africa"... Brilliant!! Turn up your volume and enjoy!
Amazing Choirs, Rain Storms, Toto Africa, Music Instruments, Perpetuum Jazzil, Rain Choirs, Choirs Perpetuum, Simulator Storms, Music Videos
Amazing Choir (Perpetuum Jazzile) uses their hands to simulate Rain storm
▶ Amazing choir Perpetuum Jazzile performs Toto's Africa and uses there hands to simulate storm - YouTube
Rain choir
Toto's "Africa" done in Acapella. Beautiful and so cool. There are no musical instruments used or sound effects. They make rain and thunder! So cool!

by jantrost
Add this to my backyard wish list!
Patio Design, Backyard Ideas, Outdoor Living, Outdoor Patio, Outdoorspaces, Outdoor Fireplaces, Outdoor Spaces, Patio Ideas, Stones Patio
Have a nice garden with an outdoor living space in the evenings...
backyard ideas | Backyard Brick Patio Design Ideas Backyard Patio Design Ideas
Stone patio designs, DIY makeover ideas and best paverstone building materials.
outdoor patio ideas | Patios Designs, Garden Designs Patios, Concrete & Natural Stone Paving
Image detail for -... Archive » Great Patio Design Ideas to Create Perfect Outdoor Spaces
Stone patio w/ outdoor fireplace
Too fun! I need to try this recipe.
Cakes Batter, Cakes Mixed, Food Colors, St. Patrick'S Day, Rainbows Cakes, Rainbows Cupcakes, Rainbow Cupcakes, White Cakes, Cupcakes Rosa-Choqu
Taste a Rainbow Cupcakes: Here's what little leprechauns look forward to on St. Patrick's Day: a magical snack that can add color to the grayest March afternoon. Pot of gold not included. What you'll need: White cake mix (we used an 8-1/4-ounce box) * Food coloring (red, blue, green, and yellow) * Baking cups * Whipped cream (optional).
Rainbow Cupcake!!! All you do is make a white cake batter and separate it out evenly into six bowls. Then put purple, blue, green, yellow, orange, and red food coloring into the seperate bowls. Put the purple batter in first and continue backwards through the rainbow. Bake according to the directions on the box. Top each cupcake with whipped cream!
How-to rainbow cakes: Prepare white cake mix, then divide the batter evenly among six small bowls. Following the chart below, dye each bowl a color. Purple 9 red and 6 blue drops Blue 12 drops Green 12 drops Yellow 12 drops Orange 12 yellow and 4 red drops Red 18 drops Evenly distribute the purple batter among the cups, then the blue, and so on. As you go, gently spread each layer of batter with the back of a spoon to cover the color underneath.
Mt. Katahdin... my most favorite place in Maine.
Appalachian Trail, Westerns Maine, Favorite Places, States Parks, Mount Kathadin, Families History, Beautiful Places, Beautiful Area, Mount Katahdin
Mount Kathadin, beautiful area.
Thru-Hike the Appalachian Trail
Baxter State Park, western Maine
Mount Katahdin, Maine. We camped in Baxter State Park and hiked nearly to the top. Childhood memories of camping with the family... priceless.