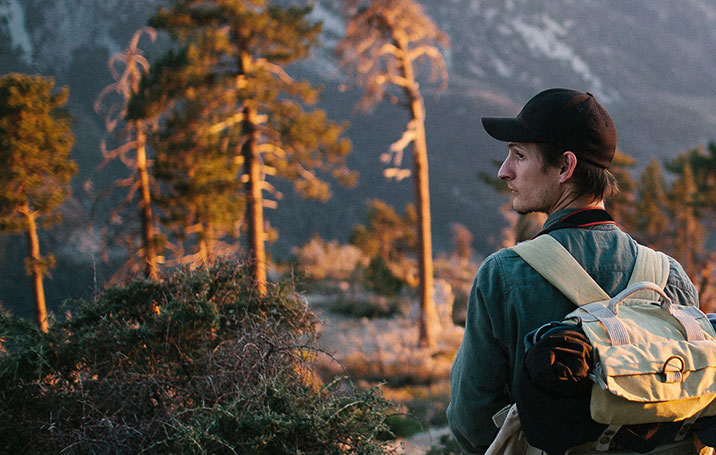 He used Pinterest to explore new campsites
Join Pinterest to discover all the things that inspire you.
50+
billion Pins
to explore
15
seconds to
sign up (free!)
Back to
The Sandpail List
The Sandpail List
.
50Th Wedding Anniversary, 50Th Anniversary, Buckets Lists, Bucketlist Married, Before I Die, 50Th Anniversaries, 50Th Wedding Anniversaries, 50 Years, Bucket Lists
Have a 50th Wedding Anniversary / Bucket List / Before I Die
a bucket list.... Live to be married 50 years!!
Bucket List: Have a 50th wedding anniversary. It seems like people that are married these days, won't get to see a 50th anniversary.
make an awesome quilt
Crafts Ideas, Chains Quilts, Quilts Inspiration, Rainbows Colors, Gorgeous Quilts, Awesome Colors, Photo, Rainbows Quilts, Sweet Prairie
Ruby's Crystal Rainbows | Flickr - Photo Sharing!
My Sweet Prairie: * Quilts - inspired by crystals scattering rainbow colors
colourful Irish chain quilt
too white for me but awesome color

by My Sweet Prairie - Monika Kinner
Machu Picchu
Machu Picchu, Southamerica, Peru, Dreams Vacations, South America, Machu Picchu, Machupichu, The Buckets Lists, Machu Pichu
Machu Picchu! Peru #machupicchu #travel #inca #peru #photography
Macchu Picchu, Peru is on the bucket list!
Machupichu- Peru
Machu Picchu in Cusco, Peru, the capital of the Inca empire. The Incas started building around 1400, but had abandoned it about a century later at the time of the Spanish Conquest. It was unknown to the outside world until 1911 when it was brought to intertnational attention by American historian Hiram Bingham. Approximately 30% of Machu Pichu has been restored; restoration continues.
Machu Picchu is a pre-Columbian 15th-century Inca site located 2,430 metres above sea level. Machu Picchu is located in the Cusco Region of Peru, South America. It is situated on a mountain ridge above the Urubamba Valley in Peru. http://www.zacktravel.com/machu-picchu/
Machu Pichu. Dream vacation destination.
0
One Day, Oneday, Santorini Greece, Buckets Lists, Dreams Vacations, I Will, Greek Islands, The World, Theworld
When I worked at the Agora I wanted to go here so bad but 12 hours on a boat or a plane ticket was too much for just one weekend. Oneday... on e day I will visit - (Thera) Santorini, Greece.
Santorini, Greece... I will go there one day!!! Dream vacation spot!!
Greek Islands - #1 on my personal bucket list!!
Santorini, Greece, one day when I travel the world I will be here!
Explore Jerusalem
Holyland, Buckets Lists, Favorite Places, Jesus, Places I D, Jerusalem Israel, Holy Land, Dreams Destinations, Middle East
This is my favorite place in the whole world, and the only place I've ever traveled to where I feel like I've arrived at home.
to walk where Jesus walked. Jerusalem, Israel
dream destination
Jerusalem, the Disneyland of the Middle East: Jewishland, Muslimland, Christianland all in one place.
Holy Land | Holy Land Travel Tour and Trips – Follow Jesus steps
I will plan a Group Trip to The Holyland in Isreal for David, myself and family and friends to explore and walk the land our Savior Jesus Christ once walked...I can't wait!!! AMEN!!!
bucket list: visit jerusalem. I want to walk where Jesus walked!
yes
Buckets Lists, Real Life, Northernlight, Aurora Lights, Aurora Borealis, Northern Lights, Life Goals, North Pole, Night Sky
Alaska's Gorgeous Night Skies
The Northern Lights, on my bucket list :)
aurora borealis, north pole, alaska // ph. bud kuenzli
Northern lights in Alaska. I'd love to go see this one day. very cool, i'd love to see this in real life
Aurora Borealis over Kuenzli #travel #night #sky #northernlights #space #nasa #photography
life goal # 649: i want to see the northern lights before i die.
Aurora Borealis, AKA The Northern Lights
Aurora lights // even cooler in person.
taiwan lantern festival.
One Day, Oneday, Buckets Lists, Paper Lanterns, Sky Lanterns, Floating Lanterns, Chiang Mai Thailand, Lanterns Festivals, Lantern Festival
#oneday attend the loy kratong floating lantern festival in chiang mai, thailand
wanting to do a sky lantern instead of unity candle!Loy Kratong Floating Lantern Festival in Chiang Mai, Thailand (i'm scared of candles/fire, but this is pretty awesome)
Floating Lantern Festival in Chiang Mai, Thailand. 12,000 paper lanterns are released after sunset to release prayers to heaven, on the bucket list!
Floating Lantern Festival in Chiang Mai, Thailand One day i will see this! bucket list!
.
Christmas Time, Idea, Pay It Forward, Before I Die, Stranger Grocery, The Buckets Lists, Grocery Stores, Acting Of Kind, Random Acting
pay it forward. Christmas time and summer when the kids are out of school and not getting school meals. Best feeling ever
Bucket list ideas. To do before I die. #adrenaline #wishlist #liveyourlife
The bucket list | Before i die |
Random Acts of Kindness... I want more ideas!
Pay for a stranger's groceries. Pay it forward (:
random act of kindness. my mom always did things like this when I was growing up...no matter if it was paying for the cars behind us at the toll booth or people behind us in the grocery store or fast food line! 💜
Pay for a stranger's groceries. - An amazing random act of kindness.