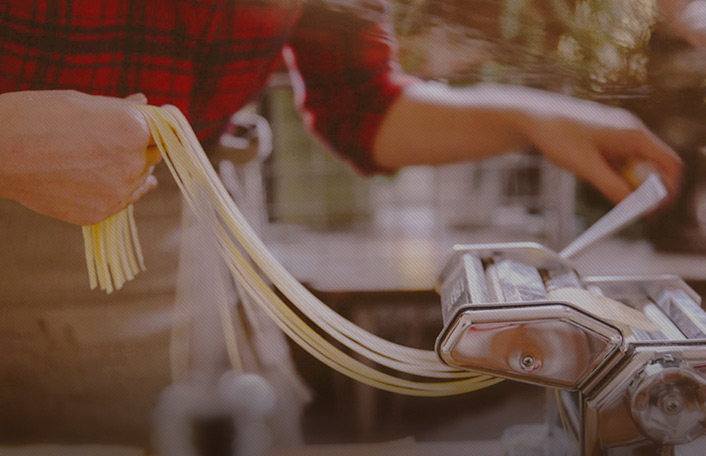 Discover and save recipes, DIY ideas and more
Join Pinterest to find (and save!) all the things that inspire you.
50+
billion Pins
to explore
15
seconds to
sign up (free!)
Back to
Things for My Wall
Things for My Wall
Picture Wall.. I LOVE THIS IDEA..
Decor, Families Wall, Living Room, Galleries Wall, Photo Wall, House, Photo Galleries, Pictures Wall, Wall Ideas
Family Picture Wall Idea
photo gallery wall. I would love to do something like this to my living room!!
I love these picture walls. Can't wait to decorate my house.
photo wall idea
Love it.
Decor Ideas, Family Trees, Families Trees Wall, Living Room, Families Photo, Pictures, Cool Ideas, House, Trees Murals
Family Tree Wall... this is exactly what I had pictured for my living room / dining room. I LOVE it!
This is the actual picture painted on the wall of my dear friends house. I LOVE it. Great job Drea! :)family tree Result: we painted this in our living room and get tons of complements on it all the time! Great thing is that you can add and change out the pictures anytime you want.
Family tree picture wall.....reminds me of my grandma and grandpas house and the big tree mural they had on the wall!-mb
Living Room Decorating Ideas on a Budget - Family Tree Wall Decal I Really like this idea for our living room or den.
Very cool idea for a family tree wall mural. Not sure about the source as there was a weight loss comment added to this picture.
Family tree for family photos. I have seen this picture for about 6 months and can't wait to do it in our house!
.
Decor, Wall Art, Idea, Branches Shelf, Cool Shelves, Trees Branches, Wall Shelves, Cat Trees, Tiny Cabins
Decorative Tree Branch Wall Shelf DIY Bedroom
tree branch shelf- I think a whole tree would be even better!
Wall Art
DIY shelf OR yet another cat tree idea...
Incredibly Cool Wall Shelves and Decor
cool shelving
Big.
Sex, Mr Big, The Cities, Carrie Bradshaw, Mrbig, Smile, Relationships, Love Quotes, The One
Always Loved Carrie & MrBig
I like when you smile but I love when I am the reason behind it. Love relationship quote. Sex in the city picture
Sarah Jessica Parker - SATC - Carrie Bradshaw - Set - sex and the city - MR. Big
Online Newspaper » Collaboration-Images-Reviews » love quotes --- always love Sex and the City!
.
Cozy Room, Little Crafts, Diy Shirt, Crafts Spaces, Crafts Room, Work Spaces, Sewing Rooms, Small Spaces, Craft Rooms
Perfect little crafting space.
Love small spaces for creativity like this
Perfect little craft room
Adorable sewing room.
small work space
...
Lofti Places, Awesome View, Dreams Vacations, Monterey Cypress, Desktop Vacation, Gorgeous View, Monterey Pine, Cypress Trees, Art Photo
... Monterey Cypress tree
This is a gorgeous view...
awesome view = peaceful moment
Monterey pines
Double exposure painting by Pakayla Biehn
Cherries Blossoms, Double Exposure Photography, Artists, Oil Paintings, Pakaylabiehn, Flowers, Exposure Painting, Pakayla Biehn, Doubleexposure
DOUBLE EXPOSURE PAINTINGS The painter Pakayla Biehn has made a series of double exposure paintings : girls painted with flowers in the background, or a lake and a field. In the colors, the poses and the scenes, there is a certain sensuality of the models' movements.
We're completely blown away by Pakayla Biehn's paintings derived from double exposure photography. The San Francisco-based artist collaborates with several photographers, produces double exposure photographs as inspiration, and then paints the images using oil on canvas in the most realistic, detailed, and ethereal way. Honestly impressive and incredibly beautiful . . .
Double exposure with cherry blossom tree
pakaylabiehn double exposure
Pakayla Biehn takes photorealistic painting to a whole new level in her series Double Exposure: Building upon the double exposure theme of her previous works, Biehn uses oil paint on canvas to present dreamlike transfiguration of the natural world. The skill and refined beauty of her paintings enlists a realist style that recalls the delicacy, formality, and craftsmanship of old master techniques. She combines the cultivation of the portrait with a very intimate, vibrant observation of nature.
#DoubleExposure
Perfect.
Long Roads, The Roads, Winter Scene, Snow, Winter Travel, Winter Wonderland, Travel Tips, Winter Beautiful
snow everywhere BUT the roads
A Long Road Between Snow Covered Trees by Murray Mitchell
Lovely symmetrical winter scene
#snow #trees #winter wonderland
Winter beauty
5 Wonderful Winter Travel Tips Travel/Destinations
how precious. This I would hang next to my bed, close to my heart.
Giraffes Baby, Cute Baby, Sweet, Animal Baby, Baby Giraffes, Baby Baby, Baby Animal, Legs, Families Portraits
Sweet little love This little guy is almost lost in all the mama and auntie legs!
these are the kind of pictures that make me want to be an animal photographer for Nat Geo!!!! For sure!!!! Very unusual family portrait too!!!
Baby #Baby Animals #cute baby Animals| http://baby-animals-957.blogspot.com
Come on summer....
Jersey Girls, Favorite Things, Girls Generation, Plantar Fasciitis, So True, Flip Flops, Glasses Slippers, Girls Rocks, Inspiration Quotes
Flip flops are the glass slippers of a real Jersey Girl
The Best Shoes for Plantar Fasciitis, my Mother always told me to wear good shoes and I didn't listen. 
 
 So I'm on a quest for flip flops and cute sandals that won't hurt my feet.
So true
Jersey Girls Rock!!!!
Indeed.
Laughing, Life, Quotes, Obvious Places, My Husband, Truths, Funny Stuff, So True, House
A clean house is a sign of a wasted life lol! My motto, not, however, my husbands!
Funny stuff
Ha! While hurriedly straightening up the house, for guests, my husband & I always quote "Dan" from the show Roseanne, who said, "We're going for the ILLUSION of clean!"
truth. My husband doesn't get this!
Lol so true when I saw this I couldn't stop laughing omg so true
Cleaning is just putting stuff in less obvious places. Haha so true!
LOL!
Photo, Aunt Lovey
As my Aunt Lovey used to say...Marriage is a wonderful institution, but It's still an Institution!!!