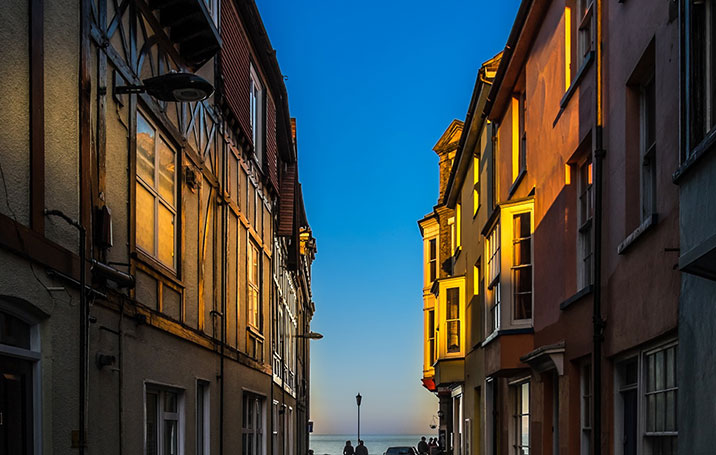 They used Pinterest to explore a new city
Join Pinterest to find (and save!) all the things that inspire you.
50+
billion Pins
to explore
15
seconds to
sign up (free!)
anchor tattoo
Tattoo Ideas, Patterns Tattoo, Tattoo Artists, Anchor Tattoos, Tattoo Patterns, Tattoo Design, Anchors Tattoo, Design Tattoo, Tattoo Anchors
Simple anchor #tattoo design #tattoo patterns| http://tattoo-patterns-520.blogspot.com
dr.woo tattoo artist
Anchor tattoo idea hmmm
http://tattooideas247.com/wp-content/uploads/2014/11/Minimal-Anchor-Tattoo1.jpg Minimal Anchor Tattoo #Anchor, #MinimalAnchorTattoo, #Nautical, #SailorTattooIdea, #Seafaring
anchor #tattoo patterns #tattoo design| http://awesometattoophotos329.blogspot.com
Pinned from
symmetrysymptom.tumblr.com
No lego! k'
Art Lego Prints, Lego Funny Quotes, Funny Adventure Time Quotes, Visual Art, Lego Art Prints, Love Doodles, Lego Humor, Lego Cakes, Friends Puns
I Will Never Lego! Lego humor!
I'll Never Lego - Art print – ilovedoodle - The visual art of Lim Heng Swee
I Will Never #Lego | I Love Doodle
Quem ama estuda junto... k'
Engagement Pictures, Photo Ideas, Engagement Photos, Wedding, Engagement Pics, Books Lovers, Public Libraries, Engagement Shoots, Photo Shoots
Engagement pics for book lovers. YES!!!
Pinning for engagement photo idea!! "How To Have The Best Literary Wedding Ever" from BuzzFeed. Great ideas for library lovers!
book lovers engagement photo shoot!-Will have to remember if I ever decide to get married. OUR WEDDING PHOTOSHOOT SHALL BE HERE
book lovers engagement photo shoot!
Greg and aren't getting engagement photos. If we were, I would totally get them taken at the NY public library.
The bottom pic is probably my favorite library themed engagement picture I've seen yet. It's a fun way to capture affection AND the ring at the same time as keeping with a theme. :) From the article: "How To Have The Best Literary Wedding Ever" from BuzzFeed. Great ideas for library lovers!
Library engagement shoot - ideal engagement shoot for a book themed wedding // yes, please!
Pinned from
bklynbrideonline.com
USB message in a bottle. love this!
Usb Messages, Usb Driving, Gadgets, Usb Flash Driving, Stuff, Corks Usb, Bottle, Products, Design
How to make your first USB drive (really) romantic. "USB Message in a Bottle" - 21st century love letter? #gifted
usb message in a bottle. Neat idea for storing photos/FB archives/random special stuff #romanticsentiment #foreverlove
"blank" USB - hum products by Hightide | design by Saburo Sakata
I'll send an SOS to the world, I hope that someone gets my USB message in a bottle. #Sting #Gadget
Cork USB Flash Drive - bottle post
Pinned from
shop.beams.co.jp
Change The Like Button.
Funny Pics, Winter Soldiers, Funny Pictures, Doctors Who, The Games, Funny Stuff, Even, Thesocialnetwork, Funny Photo
Pinned from
publistagram.com
Resolveria todos os meus problemas com o meu Pen!
Usb Sticks, Gifts Ideas, Usb Bracelets, Leather Braids, Usb Leather, Braids Bracelets, Sticks Leather, Products, Leather Bracelets
USB Bracelet with Leather Braid
Unique NEW bracelet USB (2GB) The Scandinavian piece of design is made with real braided leather cord (4mm). Always wear your memories with you. The silver and golden metal accessory is a perfect gift idea on every occasion. Weddings, birthdays, Valentines, graduations, confirmations … For all loved once!
USB stick leather bracelet
USB stick leather braided bracelet.
USB leather braided bracelet
Gostei! - Making fossil cookies
Ideas, Marthastewart, Sugar Cookies, Birthday Parties, Martha Stewart, Fossils, Kids, Fossil Cookies, Dinosaurs Parties
Fossil Cookies by marthastewart: Use food safe plastic insects for making the imprints. Great idea for kids!
Fossil Cookies | Martha Stewart Recipes, from Martha Stewart Living, October 2010. I love this easy, spine tingling treat for rocco's birthday party... idea for Halloween. It speaks to the dinosaur-obsessed kid in me, and the recipe is simple enough for easy modifications for special diets.
If you have a budding paleontologist in your house, bake him or her a batch of fossil cookies (recipe on Martha Stewart's website) for a special treat. I love how the simple act of pressing a plastic insect toy into the top of a sugar cookie transforms it into something so much more interesting. These would be a hit at a bug-loving kid's birthday party.
fossil cookies- fun for a kids dinosaur party
Pinned from
sciencenotebooking.blogspot.com
ó! *-*
Food Cravings, Candy Buffet, Chine Food, Sour Gummy Worms, Girly Things, My Life, Summer Heat, Awesome Things, Dinners Date
oh my god. nomnomnomnomnomnom. LOVE sour gummy worms!
This is my life
I'm Surviving My Food Cravings By Looking At Photos.
my chines food(:
This reminds me of Kamp... the only candy that doesn't melt in the summer heat! Hahaha
Howto engage ALL kids in reading
Libraries, Forests, Worth Reading, My Childhood, Photo Ideas, Books Worth, Reluctant Readers, Reading Books, Kids
love this idea... all kids read books!
reluctant readers - tips
Forest library. Awesome
My childhood
Pinned from
clevercaption.com
This Man, Invisible Children, 2012 Watches, People Quotes Actions, Invisiblechildren, Take Action, Africa, 30 Minute, Worth It
KONY 2012. Created by the Invisible Children group. Everyone please take the time to watch this video; it is 30 min, but completely worth it. 2012 WILL be the year that KONY is caught. Many littles can create something big.
Please watch this video!!!! This man is a monster and desperately needs to be stopped!!!!!!!!!! KONY 2012. Watch this. #invisiblechildren #KONY2012
"Nothing is more powerful than an idea whose time has come." KONY 2012- is a film campagin by Invisible Children that aims to make Joseph Kony famous, not to celebrate him, but to raise support for his arrest and set a precedent for international justice. Please...Please- I'm begging you.. take the time to watch this 30 minute documentary. And keep spreading the message!! We need to do something! <3 #KONY2012 #CHANGE #PEACE #AFRICA #UGANDA #LRA #ENDWAR #CHILDREN
Pinners, please watch this video! This is a chance for Americans to join with other nations to FIGHT FOR JUSTICE to arrest a man who has abducted OVER 30,000 children and forced them to be child soldiers in Central Africa. This year we are making Joseph Kony famous, not to celebrate him, but to raise support for his arrest and set a precedent for international justice. #KONY2012 #invisiblechildren #justice #fight #endwar After watching the film you can help by taking action at KONY2012.COM.
*----* via @Tracy Chou
Pandas Baby, Baby Pandas, Rice Ball, Pandas Onigiri, Pandas Bears, Sushi Rolls, Sushi Pandas, Pandas Rice, Pandas Sushi
Baby Panda Onigiri (Rice Balls)
panda bear rice balls, so cute!!
rice ball panda babies!!!!
Panda sushi rolls in a bento box! via @Tracy Stewart Chou
Les pandas sushi ? On est fan ! #kiri #recette #enfant #cute #food #kids #rigolo #fun #sushi #panda
*-*
The Ponds, Frogs Heart, Chill Ax, Lazy Days, Animal Photos
frog on a lazy day
Pinned from
letscrosstheuniverse.tumblr.com