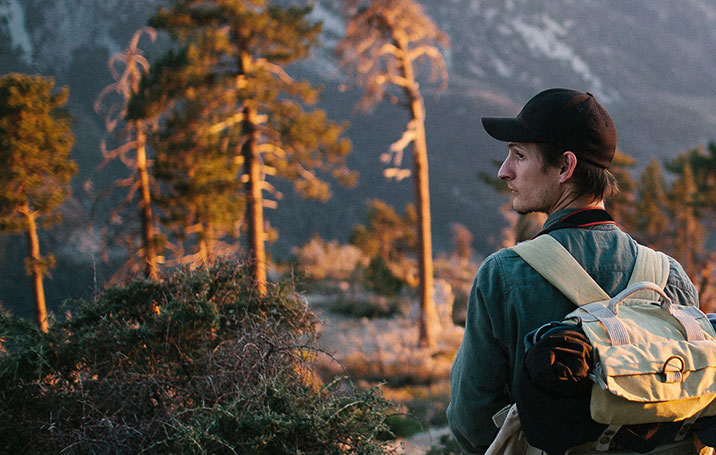 He used Pinterest to explore new campsites
Join Pinterest to discover all the things that inspire you.
50+
billion Pins
to explore
15
seconds to
sign up (free!)
Back to
love at first sight
love at first sight
Owner like dog or vice versa? #blue #humor
Quality Time, Funny Dogs, French Bulldogs, Faces Masks, Spa Day, Spaday, Funny Animal, Happy Weekend, Dresses Codes
#SpaDay #Dog and #Man #FaceMasks
Quality Time! Hilarious!
masque de beauté - mudpack - bleu - funny dog
dress code
Attack Of The Funny Animals - 32 Pics
.hee hee...I want a french bulldog to do facials with
spa day:)
happy weekend
Time for face masking at home :-)
Vintage Kerosene Lamp! Charming
Kerosene Lamps, Oil Lamps, Antique Lamps, Kerosen Oil, Quinque, Oils, House, Kerosen Lamps, Kerosene Oil
Vintage Kerosene Lamp - Beautiful
Vintage Kerosene Oil Lamp My grandmother had these in her house.
coulisse..
Ballet Dancers, Ballerinas, Blue, Color, Wings, Beautiful, Birds Eye View, Photo, Feelings
love how this painting captures ballerinas in the wing, that feeling of being seconds away from stepping on stage......one day Alice
ballerina, ballet, swan, photo, photographer, black swan, swan lake
Bird's eye view of the ballet.
Color inspiration: blue and turquoise. Beautiful ballerinas.
Never took a dance class, but I love photos of ballet dancers.
.
Paintings Art, Oil Paintings, Fruit, Green, Dennis Wojtkiewicz, Colors, Stained Glasses Window, Limes, Photo
Not a photo of fruit, but a painting. Ohio-based artist Dennis Wojtkiewicz did these in oil paint.
Ever since I was a child, I had visions of my perfect kitchen: a huge window over the sink, tall white ceilings and a beautiful display of stained glass windows. I think the idea of sunlight shining in through the rosettes of a lime, lemon and grapefruit is simply gorgeous and a minimal yet colorful touch for my all-white kitchen. Artist Dennis Wojtkiewicz brings my dreams to life with his intricate and detailed paintings of fruit. I admire his illusion of light and how his meticulous ...
fruit -oil #painting art| http://ilovecolorfulcandy7872.blogspot.com
This is a photorealistic oil paining of a lime, by Dennis Wojtkiewicz. It looks like a photo of a thing slice of lime, set it on edge, with a bright light shining through to show the dark cells within the yellow - green fruit. Perfect symmetry. It reminds me of a church Stained Glass Window.
CBS Studios Backlot Wedding by onelove photography ~ Style Me Pretty
Idea, French Macaroons, Macaron Towers, Pastel Macaroons, Wedding Cakes, Bridal Shower, Macaroons Towers, Desserts Tables, Birthday Cakes
Amazing Ombre Wedding Party Macarons, Pastel Macaron Tower, Party Dessert Table, Ombre Food Ideas, Wedding, Birthday
How about a pastel Macaron tower instead of a wedding cake, or as an addition to a dessert table?
I want this macaroons tower as my birthday cake!
SC: really want to to this for the dessert table ♥ french macaroon tower ♥
Pastel macaroon tower with definitely fit into my Monet idea
macaron tower This would be a fun idea for a bridal shower!
Ernesto Neto installation
Artists, Inspiration, Rio De Janeiro, Dreams Beds, Ernestoneto, Art Exhibitions, Contemporary Art, Ernesto Net, Art Installations
In 2009 Park Avenue Armory launched its first commissioned art installation with anthropodino, a large-scale, interactive sculpture by world-renowned artist, Ernesto Neto.
#ErnestoNeto
Ernesto Neto is a contemporary visual artist from Rio de Janeiro, Brazil. Considered one of the absolute leaders of Brazil's contemporary art scene. His inspiration comes partly from brazilian neo-concretism. He works with abstract installations which often take up the entire exhibition space. His materials are gossamer-thin, light, stretchable fabrics in nylon or cotton. Like fine membranes fixed to the ceiling by long, stretched threads his works hang down into the room and create sha...
dream bed
Soft Art Exhibition by Ernesto Neto #art #pink #soft #exhibition
Dale Chihuly, Glacier Blue Tower, 1998
Chihuly Glasses, Chihuly Glasswork, Art Dal Chihuly, Glasses Sculpture, Glacier Blue, Glasses Artists, People Art, Dale Chihuly, Art Glasses
Glacier Blue Tower-LA Louver Gallery - Dale Chihuly
Dale Chihuly glass sculpture
Classic Beach ride!....smiles.
Classic Cars, Stations Wagon, Beaches Wagon, Beaches Cars, Fine Art, Vintage Woody, Hot Rods, Beaches Waggon, Dreams Cars
Classic car
Vintage woody car with surfboard: perfect beach wagon.
Hot rod photography - 8x10 fine art photo print BOGO SALE - Surfing Safari
The Perfect Beach Car!! :)
A Woody station wagon- Artful way to go!
dream car
Look what they did with the mason jars!
Layered Cakes, Colors Combos, Colors Palettes, Colors Schemes, Jars Lights, Summer Colors, Mason Jars, Colour Palette, Colors Inspiration
Summer daze colorboard: crush, melon, firefly, grass green, sugar. / Color Palette / Color Combo
color inspiration: yellow + coral
summer summer summer! color scheme?
long summer days and a gorgeous wedding color palette... via 100 layer cake.
bright and cheery summer color palette
love the mason jar lights, especially!!
Photo by Jinna van Ringen
Amsterdam Bridges, Favorite Places, Beautiful Europe, Beautiful Places, Black White, Emperor Canal, Beautiful Amsterdam, Amsterdam Canal, Wall Photos
More beautiful Amsterdam I just love it there.
Amsterdam Canal
Community wall photos | 2,914 photos
Emperor's Canal by Jinna van Ringen
Umbrella lights!
Decor, Mary Poppins, Outdoor Parties, Shower, Umbrellas Lights, Gardens Parties, Lights Ideas, Rain, Street Lights
floating umbrella lights for a garden party.... (Mary Poppins theme party)
umbrella lights rain rain come on! Lovely garden light idea
umbrella street lights- camp decor idea?
outdoor party lighting..clever! Hanging umbrella lights that would be very useful in the rain
Outdoor party lights. Or Briday/Baby shower decor.
floating umbrella lights for a garden party. wedding decorating. baby or bridal shower decor. parties and entertaining.