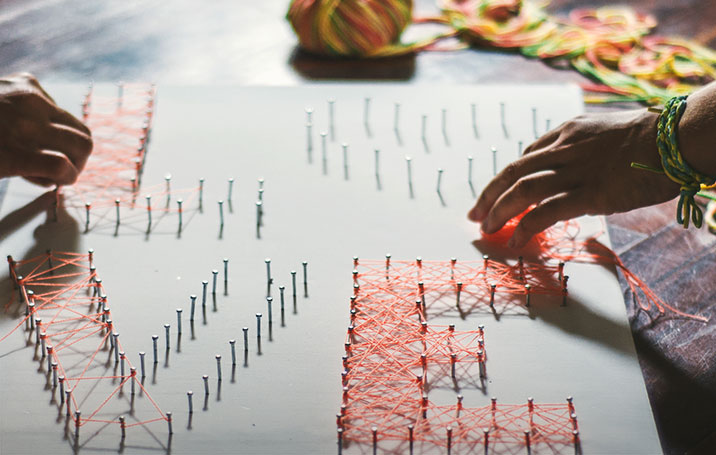 They used Pinterest to find new ways to DIY
Join Pinterest to discover all the things that inspire you.
50+
billion Pins
to explore
15
seconds to
sign up (free!)
Back to
Once Upon a Family
Once Upon a Family
Comfy baby room. LOVE the rug & arm chair. Love the color scheme!
baby girl nursery... the color scheme, the rug, the sofa chair... ,<3
Baby girl nursery ideas
Pretty and soft baby girl's room. So many cute baby room ideas exist, how will I ever decide when that day comes??
Future babies room. You could easily transform this room into a little girls room when she outgrows the crib!
Future, Colors Schemes, Baby Girls, Baby Rooms, Rugs, Girls Nurseries, Nurseries Ideas, Girls Rooms, Babies Rooms
22 Baby Room Designs and Beautiful Nursery Decorating Ideas
lushome.com
Redecorating by Repurposing • Lots of Ideas and Tutorials! • Including this diy pallet baby gate from little lucy lu.
Baby Gates, Stairs Gates, Dogs Gates, Pet Gate, Pallets Gates, Pallets Ideas, Diy, Old Pallets, Pallets Stairs
DIY : pallet stairs gate, pallet baby gate, pallet pet gate
DIY baby gate : pallet gate
Amazing Uses For Old Pallets easy DIY pet gate or baby gate
DIY : pallet stairs gate. TONS of pallet ideas on this site!
DIY : pallet stairs gate - love this as a dog gate for the deck
Loft Bed- this one is done in a more adult fashion.. Great for urban living.. Perfect for a studio apartment
Decor, Ideas, Con Palet, Teen Loft Beds, Adult Loft Beds, Bunk Bed, Kids, Bedrooms, Diy Loft Bed
One day.. when i have a bigger house, with bigger bedrooms and more money than I know what to do with.. all of my kids will have one of these :)
pinterest studio loft bedroom ideas - Google Search
diy adult loft bed - Google Search
vidrieras con palets - Buscar con Google
Great idea, particularly the chair....DIY here I come Erin B Ware - baby Amelia in her nursery chair?
Monthly Baby, Rocks Chairs, Photo Ideas, Monthly Photos, Rocking Chairs, Months Photo, Months Baby Photo, Cute Ideas, Baby Photos
@Amanda Mach monthly photo idea. We should so take these pictures in your rocking chair from grandma!
monthly baby photos ... But mostly I like the idea of that green rocking chair
Cute idea for baby monthly photos! Use grandmothers rocking chair
monthly baby photos I need a wood rocker stat, painted a fun color and the next baby is so getting a single location monthly photo shoot! ;-)
Newborn Crochet Puppy Hat and Diaper Cover by BellaBeansCrochet, $30.00
Newborns Crochet, Newborns Boys Photo Props, Photo Props Baby, Crochet Puppies, Diapers Covers, Baby Shower Gifts, Brother And Baby Sisters, Newborns Sibling, Puppies Hats
Newborn Sibling photography
Best 18th Birthday Present
Good Ideas, Stuff, For Kids, Future, Cute Ideas, Cool Ideas, Baby, Memories, Great Ideas
Good idea for future kids
Great idea for kid's future
Great Idea For Your Kids quotes quote memories family quote family quotes parent quotes mother quotes parenting ideas. This I'd a really cool idea.
Ok, I think a lot of parents over-do stuff but I really dig this idea a lot..... so I'm sending it here because I don't have a Baby board or any other place to put it
Golden blonde/brown hair
Hair Beautiful, Hair Colors, Jessie James, Summer Hair, Brown Blondes, Hair Makeup, Hairstyle, Hair Style, Brown Hair
Brown blonde hair #Lacewigsbuy #Hairstyles #Wigs #Fashion #Beauty #Hair #Makeup #iziwig
Brown blonde hair color. This could satisfy my wanting brown hair but not wanting to miss my blonde.
Brown blonde hair color, Jessie James
Brown blonde hair beautiful tones, SUMMER HAIR!!! can't wait!
Brown blond summer hair color!! MUST DO this spring!
Summer Hair Color Trend : Bronde! [Click for more Summer 2013 Hair #Hair Style #girl hairstyle #hairstyle| http://hairstyle906.blogspot.com
~ DIY Cupcakes for a kids party ~ Idea ***Note: Get Creative!!! You can also do Boy Themed Cupcakes Set out cupcakes and sprinkles on little paint trays as well as a easy cupcake topper assembled from paper plates and paper straws!
Kids Parties, Kids Birthday, Art Parties, Cupcakes Decor, Birthday Parties, Cute Ideas, Parties Ideas, Diy Cupcakes, Cupcakes Parties
Cute cupcake party idea for kids birthday!
DIY Cupcakes for a kids party This is a cute idea for a kids party Most likely they will put everything on their cupcake.
Art Party Ideas! What a cute way to serve up cupcakes at a kids party. Everyone can decorate them as they like!
Decorate your own cupcake kids birthday party idea
DIY Cupcakes in Paint Palettes for a Kids Birthday Party
What a cute way to serve up cupcakes at a kids party. They can decorate & turns them into an activity of their own. #kids #birthday #party #cupcakes #decorate
Smart idea
Spelling Sight Words, Words Practice, Words Work, Kindergarten Teaching Ideas, Teaching Ideas Kindergarten, Word Work, Sensory Sight Words, Spelling Words, Sands Writing
Live, Love, Laugh and Teach!: Spelling/Sight Word Practice Part 3 (sensory ideas to learn spelling) word work
Spelling/Sight Word Practice: This is such a good idea for students to use to communicate and spell sight words. No erasing, no messiness!
word work idea- colored sand writing
Butterfly Snack! love it!
For Kids, Cute Snacks, Snacks Bags, Cute Ideas, Lunches Boxes, Schools Snacks, Kids Snacks, Snacks Ideas, Butterflies Snacks
Butterfly Snack! Very cute idea for school snacks!
Butterfly Snack! Fun snack idea for kids! #Lunch #kids #Snack #DIY #Crafts
Cute snack idea for school parties and lunch boxes!
Cute snack idea for kids - Butterfly Snack!
Butterfly Snack! Cute idea for kids snack day.
Butterfly snack bags. Cute, fun and super easy. Great for Spring. Can double as craft/take-home treat for kids party! Easily made 24 in just an hour.
So cute and easy!
Chocolates Ice Cream, Chocolate Bowls, Birthday Parties, Chocolates Cups, Chocolates Puddings, Chocolates Bowls, Cool Ideas, Water Balloon, Icecream
chocolate bowls Dip balloons into chocolate. Pop when harden. Really cool idea.
Make your own chocolate bowls! Cute idea for a kid's birthday party!
CHOCOLATE BOWLS: Dip a balloon into chocolate, let it harden, pop the balloon and you're left with a chocolate cup.
chocolate pudding cups --- I tried to do that but instead of peeling off neatly the balloon made the chocolate bowls collapse because it would stick. Maybe thinner balloons next time? Any suggestions on what could've been done to avoid that?
chocolate bowls for icecream
chocolate bowls supplies: water balloons chocolate ice cream
family embroidery - LOVE this idea!!
Hands Prints, Gifts Ideas, Family Portraits, Cute Ideas, Kids, Families Hands, Families Portraits, Embroidered Families, Crafts
new take on family portrait. Fam gift idea?
family portrait. so cute! fun craft project to do with the kids. Maybe use small yarn for the hands to give it some 3D look. Trace then glue the yarn.
Family Hand Portrait: do this with the kids first,(let them have a kid family portrait) and then do one with everyone!
stitched family hand prints, cute idea once kids are around
family portrait - embroidered family hands