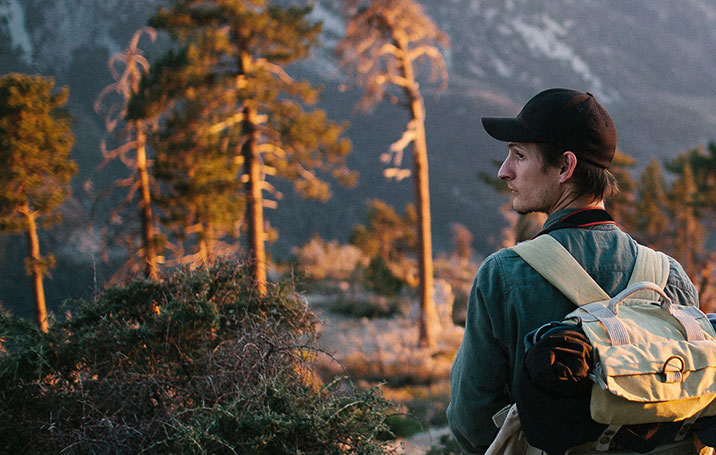 He used Pinterest to explore new campsites
Join Pinterest to find all the things that inspire you.
50+
billion Pins
to explore
15
seconds to
sign up (free!)
Golden rules
We need more of this :) Words Of Wisdom, Remember This, Inspiration, Lovequotes, Life Lessons, Learning, Life Goals, Liv... - Wisdom Quotes
I love this www.Facebook.com/iammaynguyen #love #quotes #cutequotes #lovequotes #inspire #imm #inspirememay #truth #positive #realtalk #dreams #toronto
Lovequot, Words Of Wisdom, Golden Rules, Remember This, Life Lessons, Truths, Learning, Life Goals, Love Quotes
#wanderlust #studyabroad www.ahastudyabroa...
Travel Memories, Buckets Lists, Life, Inspiration, Things, Places, Travel Quotes, The World, Wanderlust
Explore the World with Travel Nerd Nici, one Country at a Time. http://TravelNerdNici.com #trave #aroundtheworld #wanderlust #nomad #smiles #happiness #expressions #LetsExplore #scuba #diving #adventure #underwater #seabed #sea #life www.guiddoo.com
Never turn down an opportunity to see the world... #travel #memories #quotes
.I want to make memories all over the world. Travel the world with Private Jet Charter. Charter a Jet with us -www.privatejetcharter.com Luxury Executive VIP Jetsetters Sunset Love Aviation Fly Plane Aircraft Sun Holiday Sky Ultimate Flying Happy Adventure Holiday Amazing Style Places Words Inspiration Favorite Tips JetSetter Vacation Spots Ideas Jetset Travel Quotes Airline Gulfstream Hawker Challenger Airbus Helicopters Learjet Legacy Business Lifestyle Locations Beautiful Places
Life is too short not to make new discoveries Travel Bucket List Wanderlust Before I die @ashmckni https://www.pinterest.com/ashmckni/
Someday.. I want to travel all over the world, see things I don't normally see. Eat things I don't normally eat. And meet people that will change my life forever.
To love...
Magic Beautiful, Love Quotes To Living By, Love Is Magic, Life Quotes To Living By Love, Forgotten Words, True Love, Romantic Love Quotes, Love Is A Beautiful Things, Love Magic Quotes
love is a beautiful thing
ROMANTIC LOVE QUOTE
True love is magic.
Ur magic beautiful... insanely special magic...
//
God, Quotes, You And I, Faith, Isaiah 46 4, Scriptures, Truths, I Will, Bible Ver
Praise God Amen | Truth| Scriptures
Isaiah 46: 4
Even to your old age I will be the same, And even to your graying years I will bear you! I have done it, and I will carry you; And I will bear you and I will deliver you. (Isaiah 46:4 NASB) God has PROMISED to carry us, even to death, and to save us. Remember how much He loves you. Know that He is faithful.
I have made you. I will carry you; I will sustain you and I will rescue you" #isaiah #scripture- a good quote for my calling <3
mind over matter.
Tattoo Ideas, Mind Matter Tattoo, Tattoo Control Quotes, Mind Over Matter Tattoo, Fit Tattoo, Mornings Mantra, Arrows Quotes Tattoo, Mind Over Matter Lyrics, Matter Design
Tattoo idea.
Mind Over Matter. Morning Mantras for a Good Day #mantras #affirmations #followyourarrow
mind over matter (design)
32 Books That Will Actually Change Your Life/ I love book lists!
Never Let Me Go by Kazuo Ishiguro #lknmommies Book Club October 2009
Never Let Me Go, by #KazuoIshiguro
Never Let Me Go, by Kazuo Ishiguro and 65 other books worth reading
32 Books That Will Actually Change Your Life - some of these look really interesting. Going straight into my books to read list.
Never Let Me Go by Kazuo Ishiguro #book #covers #graphic #design
Never Let Me Go by Kazuo Ishiguro // 15 books to read
Book Club, Worth Reading, Book Lists, Book To Reading, Book Worth, Book Covers, Reading Lists, Kazuo Ishiguro, Kazuoishiguro
a man who treats his woman like a princess is proof that he has been raised by a queen
This Man, Real Man, Remember This, My Sons, My Boys, The Queen, Rai Boys, So True, Mothers In Law
so, true. :) Two of my sons do this, the other one, eh?
I've met this man and the Queen :)
a real man! That's my son :)
Hope my boys remember this!(:
My mother in law done good!! Hope I can pay it forward with my boys!
and dogs...
Life, Quotes, Pets, Street Signs, So True, Dogs Lovers, Things, Living, Animal
Live by this rule and your life will be complete #quotes
Agreed! And the great thing is, if you've got a dog, then you've got love. #quote #saying
#animals #quotes <3
so true!!! Dog lover!!
My life... So true
All you need is love... and a dog. (: @quotes, pet, life