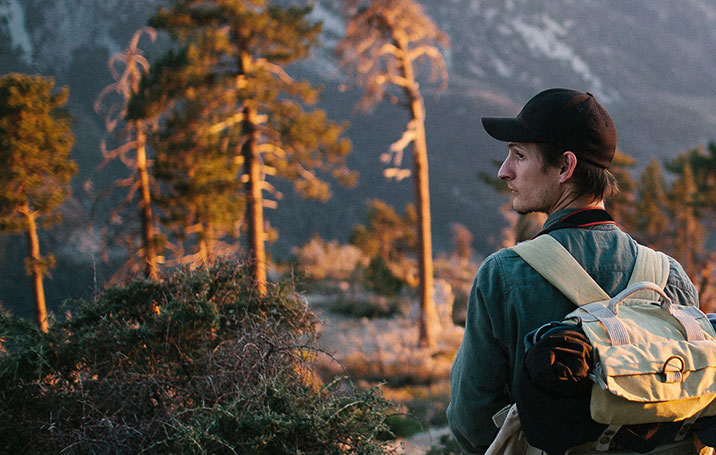 He used Pinterest to explore new campsites
Join Pinterest to discover all the things that inspire you.
50+
billion Pins
to explore
15
seconds to
sign up (free!)
Back to
Shows worth watching
Shows worth watching
.
Break Bad, Break Heisenberg, Heisenberg Bad, Bad Tees, Mario Brother, Mario Bros, T Shirts, Breaking Bad, Bad Stuff
Breaking Bad goes Mario Bros.
Merlin!
Merlin Seasons, Favorite Tv, Complete, Dvd, Colin Morgan, Movie, Tv Series, Watches, Merlin Bbc
Our new favorite TV series out of the UK! Stumbled upon this while in Puerto Rico last year. Came home and ordered the first two seasons. Season 3 just arrived in the mail yesterday...been waiting a year. Can't wait to watch it, and then endure the long wait til' Season 4 is released in the US! (Colin Morgan and Bradley James are dolls!)
Merlin: The Complete First Season DVD ~ Colin Morgan
Amazon.com: Merlin: The Complete First Season: Colin Morgan, Bradley James, Richard Wilson, Katie McGrath, Anthony Head, Angel Coulby: Movie...
Amazon.com: Merlin: Season 1: Colin Morgan, Bradley James, Richard Wilson, Katie McGrath, Anthony Head, Angel Coulby: Movies & TV
Supernatural - pretty much my perfect Tv show hot men hunting demons that mixes great scripting, comic timing and interesting plot twists. Plus the hottest Angel on Tv, Castiel!!
Supernatural Seasons, Misha Collins, Winchester Boys, Art Prints, Dean O'Gorman, Poster, Supernatural Cast, Sam Dean, Winchester Brother
Winchester Brothers <3
Supernatural - Jensen Ackles, Jared Padalecki and Misha Collins
Supernatural - Sam, Dean & Castiel
Supernatural Giclee Art Print
Supernatural Cast
I love supernatural. I Have this poster lol
Winchester boys with Castiel
that's a lot of meth
Break Bad, Band, Funny Xd, Bad Bitch, Hipster Beanie, Breaking Bad, Boys Models, Flower, Breakin Badd
Breaking Bad - MentalityMagazine.com
avatar wars
Avatarwar, Meeting Stars, Crossover, Awesome, Stars War, Star Wars, Avatar War, The Last Airbender, Starwars
Avatar: The Last Airbender + Star Wars Mashup Art - Avatarwars
The Last Airbender meets Star Wars in this unique crossover. That is one idea that I've never seen until now!
Avatar the Last Airbender meets Star Wars. Avatar Wars!
Avatar The Last Airbender and Starwars mix up = LOVE. This is kinda awesome, even though I don't like Zuko as the emperor and I like Airbender way more than Star Wars. WHERE IS TUGH
Avatar: The Last Airbender, meets Star Wars: The Clone Wars AWESOME!
Nice one. Worth watching!
Worth Watches, Nice
Breaking Bad
Break Bad, High Schools Chemistry, Bryans Cranston, Breakingbad, Movie, Tv Series, Breaking Bad, Best Tv Show, Walter White
ok it isn't a movie but still ... Breaking Bad (2008)
#BreakingBad
Gets my vote for Best. TV Show. EVER.....
Breaking Bad rocks my socks. [Pun not intended... rocks... get it?] Acting, directing, and writing can not get better than this. This is a great poster of Bryan Cranston as Walter White.
Breaking Bad (TV Series 2008–2013)
Yet another HBO Show worth watching (and reading) If you're into fantasy this is a must watch show. We all know that HBO isn't just TV.
Worth Reading, Book Worth, Worth Watches, Games Of Thrones, Hbo Isn T, Game Of Thrones
This show is amazing. It has the best Character in television history. Omar Little makes us both laugh and think with different kind of quotable moments. Plus The Wire is President Obama's favorite show.
Favorite Tv, 2002 2008, Seasons, Worth Watches, Tv Show, Movie, Tv Series, Tvs, The Wire
The Wire (TV worth watching!)
DVD: The Wire: Season One. HBO brings us one a the best TV series. Ever. Watch it so you, too, can quote Omar Little, Stringer Bell, and McNulty! http://libcat.bentley.edu/record=b1249041~S0
the wire tv show
Even though this show can be vulgar, it raises interesting questions about the essence of a human being. This show is worth watching.
Movie Collection, Favorite Tv, Seasons Dvd, Oz Hbo, Dramas, Dr. Oz, Sixth Seasons, Tv Show, Tv Series
Oz, HBO, 1997-2003
Oz (1997–2003) - Stars: Ernie Hudson, J.K. Simmons, Lee Tergesen. - A series chronicling the daily activities of an unusual prison facility and its criminal inhabitants. - CRIME / DRAMA / THRILLER
Oz (1997–2003) TV Series
#oz I was watching this tv show in my very late teens. Loved that it was an all-male cast. "Death is certain, life is not"