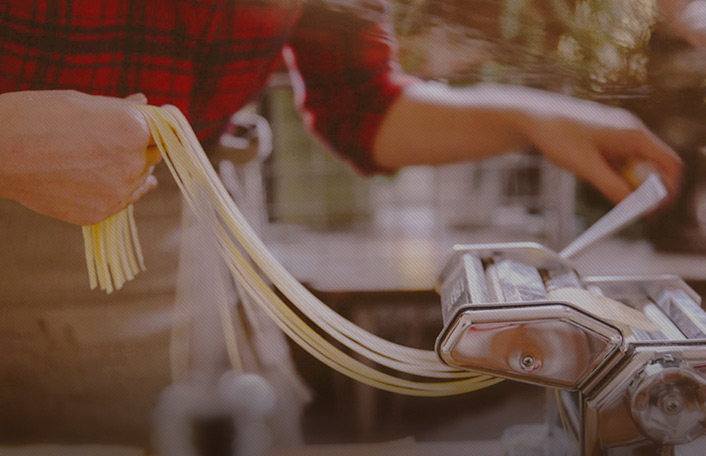 Discover and save recipes to try on Pinterest!
Join Pinterest to find (and save!) all the things that inspire you.
50+
billion Pins
to explore
15
seconds to
sign up (free!)
.
Cabinets, Colour, Idea, Blue, Colors, Interiors Design, Armoire, Floors Lamps, Leather Chairs
Cabinet colour
Brown leather chair // blue cabinet >> Great color combo.
love the blue color 4. Create visual transitions + more tips for Zero-Cost Room-Changing Ideas
.I love the lamp and the leather chair mixed with the white walls and the blue armoire
#BLUE #PAINTED #CABINET #LEATHER CHAIR AND #BRASS #FLOOR #LAMP #interior #interiordesign FLOOR LAMP FROM http://www.michaelverheyden.be/index.html
designshoprotterdam petitpassport
Decor, Bureaus, Wooden Chairs, Offices, Interiors, Work Spaces, Workspaces, Shelves United, Neon Yellow
wooden colour blocked chair | home office / workspace / dining room / kitchen
#interior #home #wood #workspace
#wooden #chair #interior #home #decor
would love the grey shelving unit, wondering if I could DIY it?!
jadore fabric set across neon yellow seated chair with soft pastel grey background shelving decor perfection through color
What a creative work space. Simple yet fun.
Zweed.
Med Citti, Modular Bookshelf, Modern Design Furniture, Bookshelf Design, Offices Bookshelves, Books Cabinets Design, Boxes Storage, Display Furniture Design, Bookshelf Modern
modular bookshelf
Stacked boxes storage
Chair by the brazilian designer Carlos Motta made of recycled massive wood - 5200 €
Wooden Chairs, House Design, Design Carlo, Recycled Massiv, Carlo Motta, Brazilian Design, Massiv Wood, Recycled Wood, Design Home
Chair by the brazilian designer Carlos Motta made of recycled wood
Chair by the brazilian designer Carlos Motta made of recycled massive wood - 5200 #interior design #home designs #luxury house design
wooden chair
//
Wooden Chairs, Boek, Wood Chairs, Wood Ideas, Rustic Benches, Dining Chairs, Cushions, Sit Benches, Barns Wood
Best with a cushion...
Rustic bench
barn wood
diy wooden chair
wood chair
sitting bench
cinoh: Boek, P.H.E.
dining chairs... this could be really cool
Méchant Design: concrete & wood
Bad Design, Claude Saos, Bottle Lamps, Diy Lights, Concrete Light, Wine Bottles, Wood Lamps, Concrete Lamp, Concrete Wood
Concrete Wine bottle lamp
Concrete Wood Lamp — Méchant Design
wine bottles to cast concrete light fixtures
concrete lamp, could work with a wine bottle.
SerialThriller™ — Claude Saos : Jump Picture this instead as a wine bottle
Lightweight by Tord Boontje
Lightweight Collection, Lightweight Lamps, Trav'Lin Lights, Lights Inspiration, Lights Design, Studios Tord, Tord Boontje, Households Clutter, Innovation Design
Lightweight lamp by Studio Tord Boontje, 2012
6 | Lightweight Lamps Make Use Of Your Household Clutter | Co.Design: business + innovation + design
The Lightweight collection from Studio Tord Boontje was designed "with the idea to develop an alternative to shipping heavy lamp bases around the world." Consisting of bamboo and paper banners along with a basket to hold whatever you feel like, the lamps are a nice touch to your zen-like work or living space.
.
Decor, Ideas, Interiors, Knits Chairs, Cozy Chairs, Fabrics Chairs, Furniture, Design, Hans Sapperlot
Knit chair. #chair #chairs #design #furniture #interior
Smok Chair by Austrian furniture designer Hans Sapperlot. #design #furniture #chaise #luxury house design #interior decorating #home design #interior design
Cozy chair / Hans Sapperlot Love it
chair#interior house design #home interior decorators #interior ideas| http://architecturejuston.blogspot.com
Hans Sapperlot Smok fabric chair. #furniture #design #chair #home #disseny #mobiliari #diseño #cadira #silla
.
Furniture Arrangement, Design Interiors, Interiors Design, Modern Industrial, Home Design, Products Design, Furniture Ideas, Chairs Design, Interiors Ideas
Chair#Industrial Design #industry design #industrial design #industrial #modern industrial
cool chair design interiors chicquero 4
Chair Product Design #productdesign
Chair#Furniture diy #Furniture #furniture arrangement #antique furniture #Furniture idea| http://furnitureidea780.blogspot.com
Chair#design bedrooms #interior design #interior design and decoration #home design
Carl Axel Acking, Sweden. 1950's.
Lounges Chairs, Wood Chairs, Modern Chairs, Wood Furniture, 1950S, Axel Ack, Mid Century, 1950 S, Carl Axel
Designed by Carl Axel Acking, Sweden. 1950s. The Swedes and the Danes are my Mid Century heros
Designed by Carl Axel Acking, Sweden. 1950's. mid century modern chair
Carl Axel Acking, Sweden. 1950's. #wood #chair
vintage wood furniture
FURNITURE | Carl Axel Acking lounge chair
Charles de Lisle commode - William Wurster Ranch
Mid Century Modern, Delisl, Living Room, Wooden Wall, Custom Cabinets, De Lisl, Charles, Modern Kitchens, Modern Interiors
Wooden walls | Portola Valley : Charles de Lisle
Custom Cabinet : Charles de Lisle
contemporary living room by Charles DeLisle
Vertical cedar feature wall in living room for large artwork. Charles de Lisle mid century modern interiors
bench
Silence Benches, Jori Brigham, Http Vimeo Com 38065150, Brigham Videos, Planters Benches, Comfortable Silence, Beautiful Benches, Comforter Silence
Making the Comfortable Silence Bench by Jory Brigham (VIDEO) » CONTEMPORIST
Jory Brigham :: beautiful bench and great video of process
planter bench
bent plywood
Modern Chairs, Kulm Chairs, Dining Chairs, Plywood Kulm, Furniture Design, Plywood Furniture, Moldings Plywood, 02 1 Cut, Chairs 02 1
Beautiful chair made from molded plywood #furniture #design
dining chairs
Simple and Modern Chair Made of Molded Plywood Kulms 02 Chair
molded plywood Kulms Chair 02.1 CUT by Lerival
John Galvin
Galvinized Design, Rocks Chairs, Galvinized Manolo, Manolo Lounger, John Galvinized, Heels Shoes, Finn Juhl, Chairs Manolo, Chairs Design
High heel shoe sketch inspires John Galvin to create the Manolo Lounger
John Galvin: Manolo Lounger.
WAN INTERIORS Furniture, Chairs Manolo Chair
inspiration for the 'Manolo lounger' came firstly, from admiration of Hans J Wenger and Finn Juhl - the two greatest chair designers that ever lived. Secondly, I stumbled upon a beautiful sketch of a high heel shoe designed by Manolo Blahnik. The elegance of the thin stiletto heel and feminine curve of the shoe inspired me to start sketching chair designs. - the most challenging but satisfying piece I have ever attempted to produce. Photo by ME
John Galvin Design