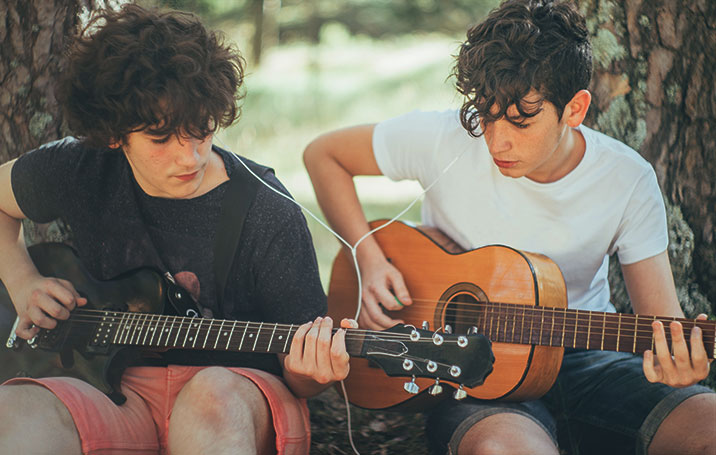 They used Pinterest to find new songs to learn
Join Pinterest to discover all the things that inspire you.
50+
billion Pins
to explore
15
seconds to
sign up (free!)
How To Make A Perfect Bow | On Sutton Place
Sutton Places, Christmas Burlap Diy Decor, Decor Ideas, Diy Wreath Bow, Perfect Bows, Diy Tutorials, How To Make Burlap Bow, Christmas Decor, Easy Diy
10 Christmas Decor Ideas - On Sutton Place
How to tie a Burlap Bow...would certainly work with ribbon...
Diy Burlap Bows, Fall Mantels, Burlap Ribbons, Diy Crafts, Burlap Bows Tutorials, Burlap Crafts, How To Ties Burlap Bows, Make Bows, Burlap Projects
DIY Burlap Crafts
How to Make a Burlap Bow Supplies: Burlap Ribbon Florist Wire  Step 1:  Find your ribbon I know. Ummm…obvious. I added this step because there are so many different types of burlap ribbon. Wired, non-wired, big, small, medium, printed, colored. The burlap ribbon makers are working overtime. For this project, I selected a really big […]
burlap bow tutorial
35 Fabulous Fall Mantels Burlap Bows
How To Make Bows
Five Easy Burlap Projects - Thistlewood Farm.
DIY BOW : DIY Burlap Bow
Burlap Bag @ <a href='http://BurlapFabric.com' target='_blank' rel='nofollow'>BurlapFabric.com</a>
Wedding, Burlap Fabric
No Drawstring Jute Bags : BurlapFabric.com - Burlap Fabric for Weddings and Special Events
Tiny Bows
Ideas, Ribbons Bows, Tiny Bows, Baby Bows, Make A Bows, Forks Bows, Make Bows, Diy, Crafts
26 Iteresting DIY Ideas How To Make Bows Idea for lady's craft
Fork bows, Awesome! Interesting and Easy DIY Ideas
Making a bow using a fork (and 25 Other DIY Ideas How To Make Bows)??? #bows #packaging #diybows
such an interesting idea to make tiny bows on DIY party favors.... 26 Interesting DIY Ideas How To Make Bows - who knew that tying bows could get so complex?
Lovely ideafor a bow! Even for a baby bow. DIY little bow - Click image to find more DIY & Crafts Pinterest pins
DIY ribbon bow using a fork #tutorial #crafts
Dip Dyed Cupcake Liners
Cupcakes Paper, Cupcake Liners, Dips Dyed, Cupcakes Liner Diy, Dyed Cupcakes, Cupcakes Holders, Dip Dyed, Dips Dyes Cupcakes Liner, Diy Food Crafts
Dye cupcake papers
dip dyed cupcake liners
DIY : Dip Dye Cupcake Liners
pretty cupcake liner DIY
great idea---dipping cupcake holders in food coloring.
Personalized Burlap Christmas Sack
Holiday, Christmas Sack, Gift, Personalized Santa, Santa Sack, For Kids, Cute Ideas, Personalised Christmas, Personalized Christmas
Personalized Christmas Sack, so children can dig their gifts out of a "Santa Sack" that looks like it was shipped from the North Pole.
What a cute idea! $35 Personalized Christmas Sack--> could also be for family christmas party, holiday gifts for needy child/family, so many more ideas
Personalized Santa Sacks (OMG love it!) Especially for kids with two families. If its the year your child wakes up with the other family, this is a nice way to show that Santa dropped off a sack of toys at your house as well :) @Karla Pruitt Crockett- you should do this for Tori.
$35 Personalized Christmas sack - nice spin on my grandma's giant Santa boot, perfect for kids gifts from Santa
Personalised Christmas sack - what a cute Xmas idea for kids! Cuts down wrapping time/opening time.
"How To"....for this bow!
Christmas Time, Gifts Wraps Bows, Bows Tutorials, Gifts Ideas, Perfect Bows, Presents Bows, Gifts Bows, Christmas Presents Decor, Wraps Christmas Presents
Absolutely gorgeous -- beautiful gift bow tutorial
perfect present bow
NOTE TO SELF: Video no longer available. Google "Eddie Ross bow tutorial". How to make the perfect bow, the Tiffany way. No knots! Now I just need to remember this around Christmas time :)
Now I can master wrapping Christmas presents! || How to make the perfect bow, the Tiffany way. No knots!
Taupe Holiday Gift Idea
Lovely Christmas gift wrapping bow & embellishment❣ (follow link - how to tie a perfect gift bow)