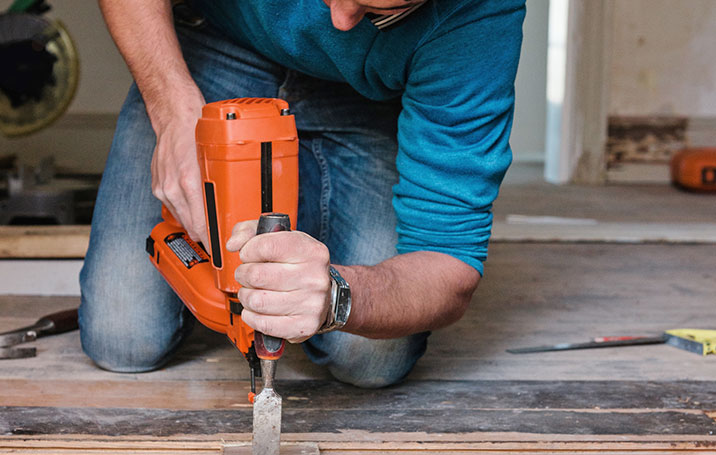 He used Pinterest to redo his floors
Join Pinterest to find all the things that inspire you.
50+
billion Pins
to explore
15
seconds to
sign up (free!)
What you get with sandy bay apartments
When you visit Virginia, make it worthwhile by staying at sandy bay apartments.
---
Back to
What you get with sandy bay apartments
What you get with sandy bay apartments
#fireplace integration for this modern #outdoor living!
Pools Area, Outdoor Patio, Fireplaces Hearth, Cars Girls, Fireplaces Ideas, Outdoor Fireplaces, Dreams Pools, Ocean View, Outside Fireplaces
Modern outdoor patio by the pool. Perfection.
Random Inspiration 64 | Architecture, Cars, Girls, Style & Gear http://www.pinterest.com/slkegide/master-bath/
Beautiful stone for the outdoor fireplace and surrounding pool area.
Dream Pool #PinToWin #NapoleonPerdis #NPSet #California #Pool #CaliforniaHouses
Ocean view home, California, Palos Verdes
So good - outside fireplace | CHECK OUT MORE FIREPLACE IDEAS AT DECOPINS.COM | #fireplace #fireplace #hearth #fireplaces #brickfireplace #firepit #fire #firewood #indoorfireplace #outdoorfireplace
Romantic and a great idea for Valentines day!
Memories Ties, Kids Birthday, Anniversaries Ideas, Anniversaries Gifts, Cute Ideas, Valentines Day, Love Note, Balloon, Years Marry
A balloon for each year married with a memory tied to it. Cute idea, even for your kids birthday morning.
Anniversary Surprise or Valentines day--A balloon for each year married with a memory tied to it or love notes
Valentines day or anniversary idea. A balloon for each year married with a memory tied to it!
A balloon for each year married with a memory tied to it! adorable anniversary gift :) or for the kids birthdays
Absolutely fantastic.
Tokyojapan, Tiny House, Loft Apartment, Tokyo Japan, Colors House, Destiny Loft, Design Home, Modern House, Dr. Suess
colorful houses in Japan. Reminds me of Dr. Suess. And The Lorax movie.
"Reversible Destiny" loft apartments in Mitaka, Tokyo, Japan
Small & Colorful Stackable Loft Apartments in Tokyo Japan | Tiny House Pins
Colorful and very cute kitchen!
Kitchens Design, Yellow Wall, Chairs, Interiors, Mexicans Kitchens, Hot Pink, Colors Kitchens, Bright Colors, Retro Kitchens
whimsy, retro, colorful kitchen design by Dallas interior designer Astleford ...
brightly colored kitchens | 57 Bright And Colorful Kitchen Design Ideas | DigsDigs
A vintage pink refrigerator is positioned against a yellow wall on which are several small clay animals. Brightly-colored iron chairs sit around a rustic wood table carved from a tree. A mosaic tile counter and painted hood continue the colorful look.
me wants the hot pink fridge *drool -- Retro Kitchens by Big Chill
love this hot pink fridge and cute chairs!
mexican kitchens images | eclectic kitchen design by dallas interior designer Astleford ...a pink frig!!
Feel at home, while having your meal!
Decor, Wall Colors, Blue Blue, H&M Home, Blue Wall, Colors Combinations, Blue Colors, Blue Mood, Of Interiors
blue mood.
Lo mejor en decoración de interiores para otoño/invierno 2011.
pretty blue walls with nature-y accents
in love with blue color
art studeo anyone??! And change the wall color to green and put up a few plants and we're good to go!
New H&M; Home Collection
Luv this color combination
Virginia Beach: a must try!
Virginia Beach
Pinned from
Uploaded by user
Ever tried one of these?yum!
Baking Hams Recipes, American Food, Pecans Baking Hams, Pecans Bak Hams, Pecans Baked Hams, Recipes Pork, Hams Biscuits, Virginia Hams, Cooking Recipes
Virginia: Virginia Ham-my mama made the best ham biscuits ever
Virginia ham is like no other ham you've tasted. It was one of the first products of its kind to be exported from North America, and for hundreds of years has built and maintained a reputation for being a ham of superior quality with an intensely savory taste. When cured, Virginia ham is somewhat like a down-home version of expensive, imported pork products like Serrano ham from Italy — a cured pork product with big, bold flavor. But baking and smoking also brings out its unique flavor. One classic way to serve this famous regional ham is to eat it alongside red-eye gravy — gravy infused with strong, black coffee. Make It: Pecan-Baked-Ham Order It: To try authentic Virginia ham and other unique regional delights, head to Brookside Restaurant in Luray. The casual, family-style restaurant serves up classics like Virginia ham steaks, along with fluffy homestyle biscuits, broiled catfish, and other local favorites. The Old Virginia Ham Shop in Norfolk started serving up classic Virginia Smithfield hams, as well as country and sugar-cured hams, in 1957. Today, it is still one of the go-to places for ham dishes in the Norfolk area, and also allows customers to shop online to get some of that deliciously distinctive Southern ham shipped directly to their doorsteps. Brookside Restaurant; 408 Country Dr. N, Wakefield; (804) 899-3106; brooksidecabins.com Old Virginia Ham Shop; 217 East Little Creek Rd., Norfolk; (757) 583-0014; oldvirginiahamshop.com - Delish.com
Pecan Baked Ham Recipe - Delish.com
Enjoyment at Sandy Bay
Bays Apartment, Apartment Articles
I just wanna rest. Lovely and elegant room :))
Bays Apartment, Sandy Bays
Pinned from
Uploaded by user
Having So Many Options Around, Why Would You Choose Extended Stay Virginia Beach?
Virginia Beach
Why Renting An Apartment In Extended Stay Virginia Beach Is Better Than Hotel Accommodation?
Bays Apartment, Virginia Beach, Apartment Bedrooms
great rooms at sandy bay apartments
Bays Apartment