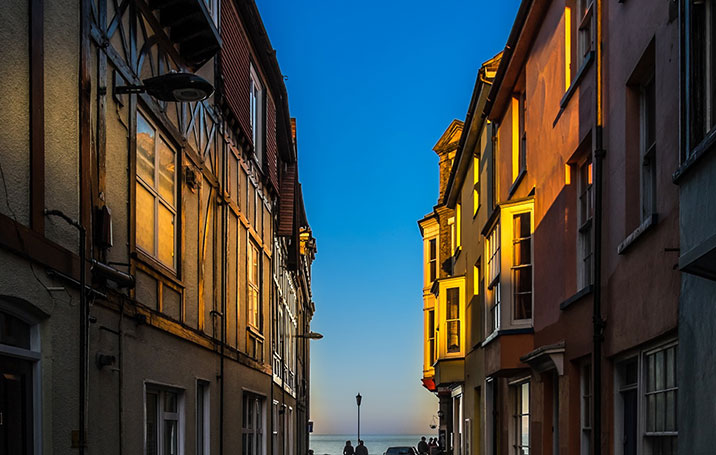 They used Pinterest to explore a new city
Join Pinterest to find all the things that inspire you.
50+
billion Pins
to explore
15
seconds to
sign up (free!)
XX
Little Girls, Vintage Photographers, Vintage Beautiful, Sweet Girls, Old Photo, Vintage Girls, Vintage Rose, Young Girls, Vintage Image
::::::::: Vintage Photograph :::::::: Sweet girl with lots of curls
Vintage Image little girl
Vintage girl
Vintage Beauty
What a delightful little girl! I love old photos
Vintage Image of a Beautiful Young Girl Posing for her parents
Vintage Rose Album ~ What a beautiful little girl. This is a vintage Polish website, but Chrome will translate for you.
Cenote-Ik-Kil, Yucatan - Mexico
Rivieramaya, Underwater Caves, Swimming Holes, Chichen Itza Mexico, Beautiful, Yucatan Mexico, Natural Swimming Pools, Places, Riviera Maya
Riviera Maya, Mexico #RivieraMaya
Ik Kil Cenote, near Chichén Itzá, Yucatan, Mexico. >> Look at that beautiful sunlight beaming into this gorgeous place!
The Natural Swimming Pool in Chichen Itza, Mexico. This is hands down the coolest place I've ever swam.
Wow...how beautiful... I want to visit this place one day if GOD permits ♥ Sagrado Cenote a secret hide away ~ An underwater cave in the Jungle ~Ikil Cenote, Chichen Itza, Mexico. For the ancient Mayas the cenotes were sagred. The cenotes represented the entrance to the underworld. Cenotes were also the only resource for fresh, sweet water in the local Yucatan jungle. Some of the ancient Cenotes were used by the Mayas for offerings and religious ceremonies.
Natural Swimming Pool in Chichen Itza, Mexico aka my future swimming hole
Riviera Maya, Mexico. Love this place!
plain, simple, beautiful
Bridal Collection, Ball Gowns, Parties Wedding, Wedding Dresses, Dresses Parties, Satin Ball, Fiorenza Bridal, Pleated Satin, Bride Dresses
Pleated satin ball gown with belt. Fiorenza. So very Narnia to #Wedding #wedding photography #Wedding Photos| http://wedding650.blogspot.com
Fiorenza wedding dress - Mary - ball gown silhouette
Fiorenza bridal collection 2012
DIY Miu Miu jeweled heels
Killers Heels, Miumiu, Diy Fashion, Fashion Style, Black Heels, High Heels, Old Shoes, Miu Miu, Jewels Heels
DIY fashion styles jewelled heels
#DIY Jeweled heels #High Heels #2dayslook #highstyle #heelsfashion www.2dayslook.com
DIY Miu Miu Jeweled Heels
cute.... but with just plain black heels.... @Megan Stancil
Glitz up your old shoes.
Killer heels
Jeweled Heels by miumiu
and minnie
Minniemouse, Outfit, Minis Mouse, Minnie Mouse, Costume, Diapers Covers, Baby Girls, Disney Baby, Red Bows
Minnie Mouse hat with Red Bow Diaper Cover and Shoes Great for costume or photo prop
Super cute Minnie Mouse baby crochet outfit! Purchase one on our website (http://www.noroip.com/invented4you/shop-products/baby-crochet-minnie-mouse-outfit/) #baby #babies #halloween #costume #minniemouse #crochet #cute #invented4you #awesome #awesomeinventions #sleep #sleeping #angel
New moms take a look at this adorable crochet Minnie Mouse Disney outfit for your new baby from TwinFlameBoutique. Whether you have a baby boy or baby girl, you will love these Disney baby outfits from Etsy.
Because I love Minnie Mouse... Newborn Baby Girl Crochet Mini Mouse, Hat, Diaper Cover, Booties Photo Prop
4pcs Set Baby Girl Crochet Minnie Mouse Diaper Cover Skirt Shoes Outfit Costume 3-6 Months Photo Props @Lauren Davison Walters
gorgeous wedding dress.
Wedding Dressses, Lace Wedding Dresses, Wedding Ideas, Wedding Photo, Lace Overlay, The Dresses, Lace Patterns, Sweetheart Neckline, Lace Dresses
pretty lace wedding dress (i like the fit/style of the dress and the lace is pretty)
wedding dresss
ooo! I want a dress with this lace pattern and texture
unique lace dress. SO #Wedding Photos #wedding photography| http://freshfruitrecipe7413.blogspot.com
Sweetheart neckline #Bridal #Gown #Wedding #Dress ♥ How to organise your entire wedding easily ... https://itunes.apple.com/us/app/the-gold-wedding-planner/id498112599?ls=1=8 ♥ For more wedding inspiration ... http://pinterest.com/groomsandbrides/boards/ & magical wedding ideas.
Love the lace and sweetheart neckline on the dress
Lace overlay bridal gown with sweetheart neckline. My fav!
Love!
In Love, Cinderella Shoes, Bling Wedding Shoes, Jimmy Choo, Pumps, Perfect Wedding, Peeps Toe Heels, My Wedding, Sparkle Shoes
The perfect wedding shoes!
in love with this shoe!!!! Jimmy Choo, Sugar
A Cinderella Shoe!! I would've loved to wear this on my wedding day!
JLo's 'Sugar' pumps Sparkle shoes!
Bling! Wedding shoe!
Jeweled ivory peep toe heels pumps
Need these for my wedding just 2 inches shorter and sling back not pumps!! I've been searching everywhere!!!
shoes on shoes on shoes
Design Shoes, Mariah Carey, Dreams Closet, Dreamcloset, Shoes Collection, Mariahcarey, Dreams Coming True, Shoes Closet, Heavens
Mariah Carey's Shoe Collection ((My idea of heaven!!))
O.M.G.. if i had this shoe closet = dream come true!
Mariah Carey's closet is my dream closet
#dreamcloset
Mariah Carey's Shoe Closet - Heaven
this. will. be. my. future. shoe. closet. without a doubt. #mariahcarey
shoes?
Nude Shoes, Style, Wedding Shoes, Lace Heels, Peeps Toe Pumps, Love Lace, Lace Shoes, Closet, High Heels
Lace Nude Peep Toe Pumps - love! #shoes #heels #fashion #style
love lace shoes
I LOVE lace heels!
Nude shoes.
love. wish all these cute shoes didnt have such a high heel.
Lace Shoes, I'd love these for wedding shoes!
Lace Shoes...first and only item in the "my style" category thus far. I'm not a shoe girl, but if I was, these would be in my shoe closet!
dresses dresses
Flowers Girls Dresses, Wedding Dressses, Dreams Wedding Dresses, Silk Satin, Wedding Gowns, Dreams Dresses, Mermaids Dresses, Bride Dresses, Wedding Dresses Style
Gorgeous wedding gown and silhouette! Love the beading!
Alfred Angelo Wedding Dress: Style 427
Had this under my likes for awhile, was ready to repin once I was asked :) lol. My dream wedding dress! so gorgeous
Alfred Angelo... Find the perfect Wedding Dress, Bridesmaid Dress, Prom Dress, Flower Girl Dress or Mother of the Bride Dress at Alfred Angelo.
Silk Satin, Metallic Embroidery, Crystal Beading Sequins, Rhinestones Optional Beaded Straps Chapel Train Sizes: 2 to 20 MSRP: $1,825.00
my wedding dresss
mermaid dress
This is my total dream dress I'd love to show off how tiny and toned I am
heels
Pink Flowers, Fashion, Style, Wedding Shoes, Flowers Shoes, Pink Heels, Bridesmaid Shoes, Pink Shoes, High Heels
PINK Heels - Will never get to wear because of the high heel but definitely has style. Love it!
Would be cute wedding shoes or bridesmaids shoes
heels. #fashion #heels #pink #shoes
Wholesale Korean Fashion Kvoll D5614 for R575.47 | See more about wedding shoes, rhinestone flower and high heel shoes.
Sorority Style: Light pink, a little sparkle, and a flower! Women's Platform Pumps Stiletto High Heels #sorority #apparel #shoes #soroyalty #fashion wanelotrending
pink flower shoes
beautiful and simple.
Lace Weddings, Wedding Dressses, Dream Dress, Lace Wedding Dresses, Dreams Dresses, The Dresses, Lace Wedding Gown, Lace Dresses, Lace Gowns
Lace wedding gown. it's like my dream dress!
Lace Wedding Dress. Justin Alexander 8557 dream dress!
lace wedding dresss! Gorgeous!
Gorgeous lace gown with train. I'm in love with lace wedding dresses.
Lace wedding gown. Absolutely gorgeous. love the photo to great idea to see the back of the dress
lace dress ... My dream dress
Love it!
Cakes Display, Gorgeous Cakes, Cakes Tables, Purple Rose, Purple Flowers, Purple Wedding, Wedding Cakes, Beautiful Cakes, Glasses Tables
Cakes with LOTS of bling! This beautiful cake is not only adorned with beautiful lilac flowers, but the stand is resting on top of glass covering evern MORE beautiful flowers underneath! What a gorgeous cake display!
Love this cake table! What a beautiful purple flowered wedding cake and such a great touch adding many more flowers undearneath the glass setting! #nixonlibrary #weddingcake #wedding #socalwedding #weddingvenue http://specialevents.nixonfoundation.org/weddings/
ornate purple wedding cake with flowers and glass table
Beautiful purple rose flowers wedding cake display
Amazing purple wedding cake display