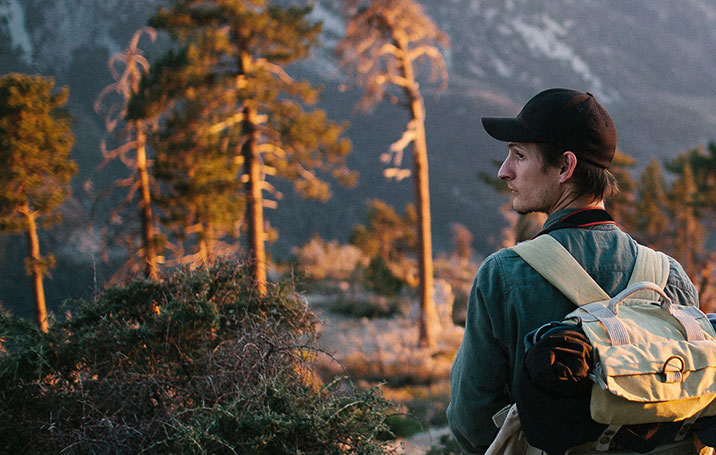 He used Pinterest to explore new campsites
Join Pinterest to find all the things that inspire you.
50+
billion Pins
to explore
15
seconds to
sign up (free!)
belize...must go
Beaches, Sandbar, Sunsets, Sunri, Places, Destinations Wedding, Sands Bar, Weights Loss, Central America
15 BEAUTIFUL EXAMPLES OF SUNRISE AND SUNSET PHOTOGRAPHY - Sunrise from Placencia, Belize, Central #Beautiful Beaches| http://beautifulbeachesdina.blogspot.com
//Belize #sea #beach #travel #places #photography
Honeymoons & Destination Weddings Become a FAN on our Facebook Page! https://www.facebook.com/AAHsf Belize
Sunrise from Placencia, Belize, Central America www.facebook.com/AllAboutTravelInc www.allabouttravel.org 605-339-8911 #travel #vacation #explore #belize #beach #ocean #honeymoon #family #allinclusive

by Thomas Stewart
defined
Vans, Dreams, Travel Inspiration, Wanderlust Travel, Study Abroad, Travel Destinations, Inspiration Quotes, Travel Quotes, Mobile
Wanderlust #travel #quote
Piccsy Mobile
De Reisblog Van... Roxanne Paulien Emily - Girlscene
#wanderlust #travel #dreams #world #viajes
#travel #inspiration #quote http://www.RomancingThePlanet.com
Forum-Nexus Study Abroad
#travel #destination #dream #wanderlust
colorado
Forests, Birches, Aspen Trees, Colors, Fall Trees, Vail Colorado, Leaves, Photo, Aspen Colorado
Yellow leaves on birch along the forest path
Aspen Colorado - beautiful fall color
SEASONAL – AUTUMN – fall leaves in brilliant colors decorate the landscape in aspen cathedral, vail, colorado, photo via meet.
Yellow leaves of fall, trees #Aspen Cathedral! Vail, #Colorado
Aspen trees Aspen Cathedral, Vail, Colorado - this shot is terrific! I really like the way all the colors and the line of tree all draw the viewer's eye into the photo and onto the darkest area. http://OnTargetPhotoTraining.com
travel.
Travelquot, Bucketlist, Paris, Susan Sontag, Inspiration, Eiffel Towers, Buckets Lists Travel, Places, Travel Quotes
I haven't been everywhere, but it's on my list - Susan Sontag #paris #france #travel #vacation #trip
#travel #paris #bucketlist
Bucket List Travel
Wall Art Inspiration : Travel Quote
One day I will see the entire world. #inspirationalquotes #travel #worldtravel #paris #todo #list #france #eiffel #tower
What places are on your travel bucket list? #budgettravel #travel #quotes #travelquotes #inspration
always want to revisit
Bucketlist, Dreams Places, Buckets Lists, Dreams Vacations, Australia Travel, Places I D, Sydney Opera House, Sydney Australia, Travel Destinations
Today's Travel Destination: Sydney, Australia #JetpacTravel
Sydney, Australia - Sydney Opera House
Visit Sydney Australia. (And find 42 Wallaby Way) 😄 #bucketlist #travel #sydney #australia
Sydney, Australia... On my bucket list for sure!
Sydney, Australia dream vacation spot
1 of my dream places. Sydney Australia
the maldives
Favorite Places, Bath Tubs, Outdoor Shower, The Ocean, Bathtubs, Best Quality, The Maldives, Hot Tubs, Outdoor Bathroom
The Maldives,..... Outdoor bathroom Okay, this is amazing.
Hot tub over the ocean, yes please
Bathtub right over the ocean in Bora Bora? Don't mind if I do<3
favorite places and spaces | Tumblr
The Maldives,..... Outdoor bathtub right over the ocean?! Umm yes please.
Tahiti: outdoor shower #USFW #tahiti #bathing What exactly is the point of a bath tub in this beautiful place???
Bath tub in the Ocean. Yes please.
the king pacific lodge in british columbia
Pacific Lodges, Lakes House, Canada, Unique Hotels, Boathouse, Wonder Places, Luxury Travel, British Columbia, King Pacific
King Pacific Lodge: Gitga'at, British Columbia, Canada
Lake house
unique hotels
Wonderful Place Facebook