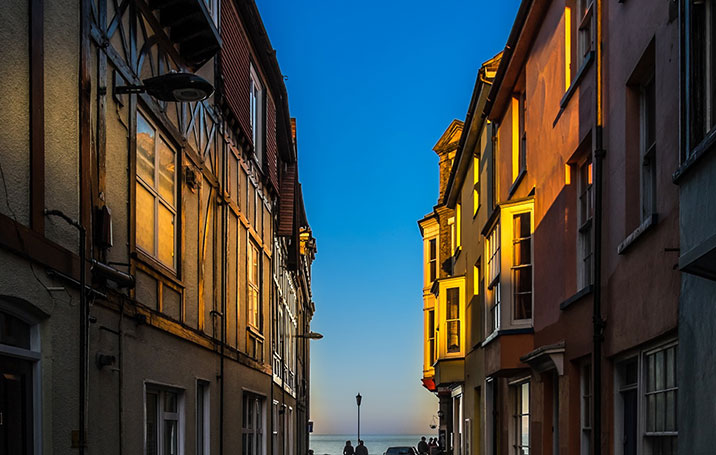 They used Pinterest to explore a new city
Join Pinterest to find all the things that inspire you.
50+
billion Pins
to explore
15
seconds to
sign up (free!)
Homemade Mascarpone Cheese
Cheese Recipe, Keys Ingredients, Food Ideas, Homemade Mascarpone, Chees Recipe, Mascarpone Cheese, Favorite Recipe, Chees Foodfoodfood, Chees Cookingbakingeatingdrink
HomeMade Mascarpone Cheese Recipe | Key Ingredient
// blackberry goat cheese tart
Desserts, Blackberries Goats, Chee Recipes, Blackberries Tarts, Cheese Tarts, Fruit Recipes, Chee Tarts, Goats Cheese, Goat Cheese
Breakfast or Dessert ~ blackberry goat cheese tart ~ No recipe. Make a tart dough, when cool spread with softened goat cheese, top w blackberries. For sweet: drizzle w honey. For savory: add herbs to softened goat cheese before spreading..
Blackberry goat cheese tart. Via Quince with Sugar. #fruit #recipe #ideas
Goat cheese and blackberry tart.
peanut butter cup cheesecake
Food Recipes, Chocolates Sauces, Food And Drink, Chocolates Peanut Butter, Drinks Recipes, Milk Chocolates, Food Blog, Cups Cheesecake, Peanut Butter Cups
food blog
chocolate peanut butter cheesecake
Peanut butter cup cheesecake with Milk Chocolate #Food and Drink Recipe #Food recipes #Drink recipes
Peanut butter cup cheesecake with milk chocolate sauce
peanut butter cookies
Chocolates Chips Cookies, Choc Chips Cookies, Butter Chocolates, Chocolates Cookies, Cookies Recipes, Peanut Butter Chips, Peanut Butter Cookies, Pb Cookies, Smitten Kitchens
Smitten Kitchen soft peanut butter cookies recipe
Peanut butter chocolate cookies from Smitten Kitchen
The most amazing peanut butter chocolate chip cookies by smitten kitchen
Pb choc chip cookies Smitten Kitchen
Peanut Butter Cookies Recipe Afternoon Tea, Desserts with all-purpose flour, baking soda, baking powder, salt, unsalted butter, peanut butter, sugar, light brown sugar, large eggs, milk, vanilla extract, peanut butter chips, chocolate chips, sugar
My favourite pb cookie recipe

by smitten
.... Black Velvet Cake! ... I Agree With The Post Commet.. "seriously Wtf?..yum!!"
Layered Cakes, Halloween Parties, Velvet Layered, Chocolates Marshmallows, Layer Cakes, Cakes Recipes, Black Velvet Cakes, Halloween Cakes, Red Velvet Cakes
Black Velvet Layer Cake - perfect for that halloween party.
Black Velvet Layer Cake - With chocolate marshmallow frosting. Most scrumptious version of red velvet cake, very moist.
Halloween - Black Velvet Layer Cake Recipe
layer cake recipe - black velvet cake
Black Velvet Layer Cake. Great Halloween cake!
Caramel apple strata
Apples Breads, Apples Strata, Indulg Breakfast, Brunch Recipes, Breakfast Treats, Breads Puddings, Breakfast Brunch, Vanilla Sauces, Caramel Apples
Brunch Recipes - Breakfast Ideas - Parenting.com. Caramel Apple Strata
Caramel apple bread pudding for breakfast
Caramel Apple Strata #breakfast #brunch
Cinnamon roll sugar cookies
Desserts, Food Recipes, Sugar Cookies, Picky Palat, Rolls Sugar, Cinnamon Rolls Cookies, Sweet Tooth, Sugarcooki, Cream Chee
Cinnamon Roll Cookies from Picky Palate
Cinnamon Roll Sugar Cookies Recipe Desserts with sugar, butter, eggs, vanilla, sour cream, flour, baking soda, baking powder, salt, softened butter, light brown sugar, ground cinnamon, cream cheese, powdered sugar, milk
Cinnamon Roll Sugar Cookies...I have a sweet tooth today!
Cinnamon Roll Sugar Cookies by Picky Palate
Honey-mustard-chicken-in-crockpot-ingr
Honey Dijon Crockpot Chicken, Low Calories Dinners Crockpot, Crock Pots Chicken, Low Calories Crockpot Dinners, Low Calories Crockpot Recipes, Crockpot Honey, Chicken Pieces, Honey Mustard Chicken Crockpot, Chicken Breast
honey mustard chicken (crockpot)
Honey mustard crock pot chicken
Honey-mustard-chicken-in-crockpot. I used chicken breast instead of a whole chicken.
Crockpot Honey Mustard Chicken: whole chicken, cut up (or the equivalent in chicken pieces), 1/2 cup honey, 1/4 cup dijon mustard, salt and pepper to taste INSTRUCTIONS: Mix the honey, mustard, salt and pepper together in a small bowl. Put the chicken in the crockpot and pour the mixture over the top. Cook on high for 6-8 hours.
Shrimp and beans
Clean Eating Recipes, Roasted Shrimp, Dinners, Eating Roasted, Green Beans, Green Bean, Cleaneat, Healthy Food, Healthy Recipes
Top 10 Clean Eating Recipes #cleaneating #eatclean #cleaneatingrecipes #shrimp #healthy #food @spaspringridge
clean eating roasted shrimp and green beans - plus tons of other clean eating recipes to try!!
Clean eating roasted shrimp and green beans - quick and healthy weeknight dinner
Roasted Shrimp & Green Beans. Phase 2 friendly. Notes: use 1 T olive oil total. #stateofslim #seafood #cleaneating #healthy #recipes
morning glory muffins
Sweet Muffins, Morning Glory Muffins, Budget Byte, Morning Glories, Mornings Glories Muffins, Food, Unique Mixed, Muffins Recipes, Natural Sweet
Morning glory muffins are a unique mix of fruit, vegetables, and nuts all packed into one naturally sweet muffin!
morning glory muffins Recipe - Budget Bytes & ZipList
Morning Glory Muffins, mine are similar to this, I use chopped apples and the carrots are the shreds from carrot juice, a little pineapple makes them wonderful. #Recipe #Food #Dinner
preheat oven to 350 degrees f.
Desserts, Strawberries Pies Preheat, Fashion Strawberries, Pies Recipe, Fashion Pies, Food, South Strawberries, Pies Preheat Ovens, Fresh Strawberries
Strawberry Pie Preheat oven to 350 degrees F.
Fresh Strawberry Pie
Taste of the South's strawberry pie
Ultimate Strawberry Pie w/ Old Fashion Pie Crust
Michigan strawberry season almost here. Ready to try a new pie recipe.
Old Fashioned Strawberry Pie
Mmm Peaches
Sherbet Recipes, Frozen Treats, White Peaches, Peaches Sherbet, Peaches Sorbet, Ice Cream, Martha Stewart, Icecream, Peaches Sherbert
white peach icecream
White Peach Sherbert | Martha Stewart
White Peach Sherbet Recipe. Need an ice cream maker!
White Peach Sherbet Recipe | Martha Stewart
White Peach Sherbet: I wonder if this is the answer to my unending quest for a perfect peach frozen treat.
White Peach Sorbet. Surprise ingredient: vodka-to keep it smooth and scoopable.
gluten free!!!
Food Recipes, Cakes Truffles, Cakes Bites, Cakes Pop, Pink Cakes, Colors Cakes, Gluten Free, Vegans Cakes, Cakes Ball
Gluten Free & Vegan Cake balls
gluten free cake pops! yes please
Wedding, Reception, White, Pink, Cake, Purple, Green, Blue
colorful cake balls.
cake truffles....
gluten-free, vegan cake bites if i can make these soy free whoo hoo
Cheesecake
Raw Desserts, Vegans Cheesecake, Healthy Sweet, Raw Cheesecake, Maple Syrup, Healthy Food, Healthy Raw, Healthy Desserts, Cheesecake Recipes
Some Healthy Raw Desserts
Healthy sweets
Raw cheesecake recipe
Raw Cheesecake. #Gluten-Free #Dessert #healthy Dessert #health Dessert| http://weddingmateo.blogspot.com
Raw vegan cheesecake - from Jess Ainscough's website