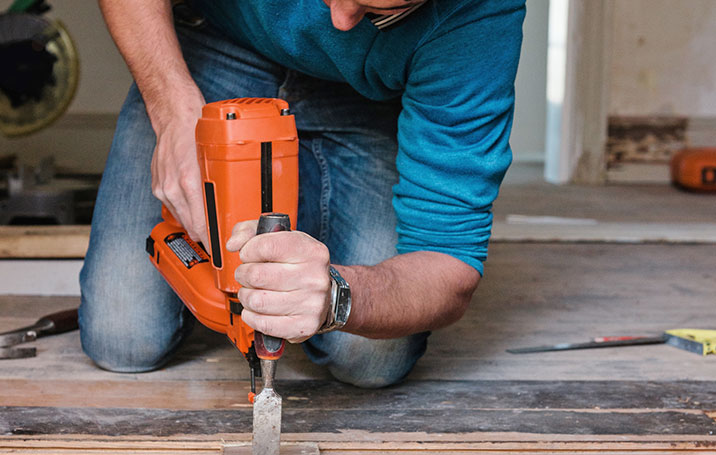 He used Pinterest to redo his floors
Join Pinterest to find all the things that inspire you.
50+
billion Pins
to explore
15
seconds to
sign up (free!)
101 Tips and Ideas for Couples Photography | Engagement Photo Session Ideas | Props | Prop | Poses | Pose Idea
Photo Sessions, Engagement Couple, Engagement Photo, Couple Picture, Photography Idea, Cheek Kiss, Couple Photography, Photo Idea, Pictures Idea
Cheek kisses for couples picture ideas
Engagement Photography, Engagement Photography Ideas, Family Pictures, Engagement Photo Ideas, Engagement Pose,Couples Pictures, Photography Tips, Photo Tips, Photography Tutorials
couples photography ideas for cheek kiss.
Heath Ledger
Miss You, Faces, Favorit, Boys, Beauty People, Actor, Smile, Guys, Heath Ledger
Heath Ledger. Still one of the most beautiful people I've ever seen.
what a smile. Heath Ledger. -- an old favorite of mine.. loved him!
*I love when people use their whole face to smile! especially when that person is heath ledger.
Heath Ledger, amazing actor, a great loss...and great smile <3
Heath Ledger. Miss this guy, he was an amazing actor.
What a Great Smile. Miss you so much
heath ledger... cow boy... yum
I love it with the after picture!
Photoidea, Births Announcement, Apples Juice, Baby Announcements, Cute Idea, Pregnancy Photo, Families Photo, Photo Idea, Pictures Idea
Baby, apple juice, and beer belly, family photo <3
Cute picture idea
family photo idea
Great birth announcement and newborn family photos
Cute idea for pregnancy photos. Links to other great baby photography.
Family Photo's. This is my favorite pregnancy photo I've seen yet!
Cute baby announcement before & after. Total doing this but my husband would have a candy bar like snickers or something on it.
joe manganiello
Joemanganiello, True Blood, Joe Manganiello, Trueblood, Eyes Candy, Eyecandi, Hotti, People, Sexy Men'S
Joe Manganiello - Professional Eye Candy.
Joe Manganiello - werewolf hottie from True Blood...you can hunt me anytime
Joe Manganielle. Don't necessarily see him as a vamp but what board about sexy men would be complete without him?
And people wonder why I like True Blood...
a bit of @JoeManganiello to heat up a rainy wednesday #trueblood
Joe Manganiello TrueBlood
EyeCandy
Joe Manganiello From True Blood. Werewolf? Ok. Yummy!!
engagement poses
Pictures Ideas, Engagement Pictures, Photos Ideas, Photo Ideas, Couples Pictures, Engagement Photos Poses, Engagement Pics, Engagement Shoots, Couples Photos
Couple photo ideas
Adorable couple picture ideas
gorgeous engagement shoot - with a pup!
i like these picture ideas for engagement pics
engagement photo poses
Engagement picture ideas💜
*
A Kiss, Buckets Lists, Engagement Photo, Street Lighting, The Kiss, Cute Couple, Epic Win, Santa Monica, Romantic Couple
Cute Couple Pics
On A Kiss The love and tenderness, the romance and timeliness, the promise and the kiss…. #love #food #sex #erotic #sexy #kiss #tender #French http://love-food-sex.blogspot.com/2013/01/on-kiss.html
up on a street light
Wow what a kiss -✨Santa Monica by RJ Shaughnessy http://www.creativeboysclub.com/
why hello engagement photo. I was loking for you.
epic win photos - Getting Some Sweet Make-Out WIN
This is how romantic couples should be.
bucket list!
cute!
Good Ideas, Photo Ideas, Dream, Cute Ideas, Pictures, Wedding Photos, Thank You Cards, Weddings Photo, Photography
A super cute idea for your thank you cards! The link includes several other fun wedding photo ideas we'd love to copy too!
A photo you can include in your "thank you" notes. | 42 Impossibly Fun Wedding Photo Ideas You'll Want To Steal Great idea to take a picture on the wedding day for thank you cards. They get a momento
A photo you can include in your "thank you" notes! Good idea!! and cute! | 42 Impossibly Fun Wedding Photo Ideas You'll Want To Steal
thank you cards #Dream #Wedding
Photography - A photo you can include in your thank-you notes. | 42 Impossibly Fun Wedding Photo Ideas You'll Want To Steal
Super Sushi!
Funnies Pictures, Good Things, Dream Come True, Asian Food, Sushi, Mr. Big, Food Challenges, Challenges Accepted, Funnies Images
my dream come true
Asian food challenge..... I love sushi
Because sometimes there's no such thing as too much of a good thing.
FUNNY PICTURES
challenge accepted?
simple, yet lovely
Photoidea, Engagement Pictures, Engagement Photo, Heart, Engagement Shots, Engagement Pics, Photo Idea, Romance, Couple Shots
Cute engagement pic - elbow snuggles.
A series of more unique couple shots that look real, natural, and shows an expression of love.
Every heart sings a song, incomplete, until another heart whispers back. Those who wish to sing always find a song. At the touch of a lover, everyone becomes a poet. Plato
would be a cool engagement shot if it were the girls hand
couple, couples photography, couples pictures, in love, engagement pictures, engagement photos, picture ideas
engagement photo idea. too cute.
simple romance
cute
Sky Kiss, Photo Idea Couple, Photography Idea, Photo Ideascoupl, Photoshoot Idea, Couple Pictures, Pictures Idea, Creative Inspiration, Photography Inspiration
Picture ideas
sky kiss