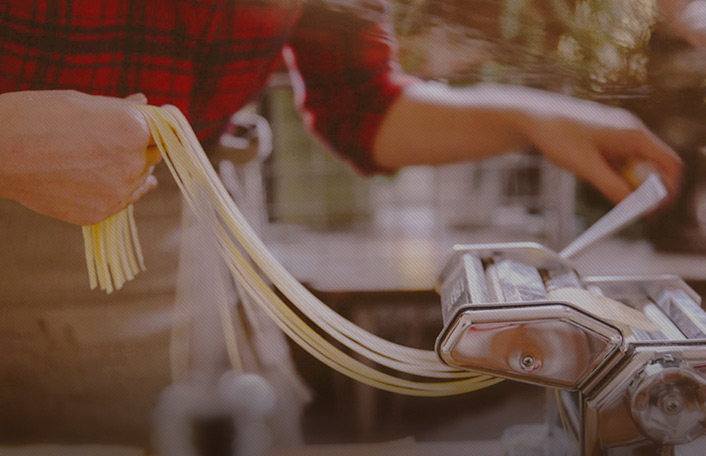 Discover and save recipes, DIY ideas and more
Join Pinterest to find all the things that inspire you.
50+
billion Pins
to explore
15
seconds to
sign up (free!)
old couple
Cute Old Couple, Old Couples, Beautiful Walks, Marry Life, Random Pin, Elder Couple, Couple Wedding, Couple In Love, Couple Shots
Old couple in love
Spiritual master Param Pujya #Dada Bhagwan has unfolded the path of #Akram Science through which a person can attain #self realization while living a married #life. To gain more insight, visit http://www.dadabhagwan.org/scientific-solutions/relationship/live-a-happy-married-life/what-is-the-reason-behind-the-problems-in-marriage/
beautiful walks
I want this to be me one day. Cute old couple on a walk <3
sweetest ever. elderly couple shot!
Scale
Reduce Weights, Diet, Weights Exerci, Fat Loss, Healthy Weights, Weights Loss Tips, Get Fit, Lose Weights, Weightloss
Switzerland
Beautiful Switzerland, Switzerland I, Adventure, Skin Care, Favorite Places, Switzerland Travel, Matterhorn, Visit Switzerland, Alps
Our company, founded on the principles of pure, safe and beneficial, started by Petter Mørck in Switzerland .... is known for our skin care expertise ... view my website and realize the possibilities being offered to you ... https://www.ArbonneinTheBeach.myarbonne.ca your sponsor ID# 115 565 867
One of my favorite places... want to go back someday.
The Matterhorn, Pennine Alps, Switzerland
Switzerland, I have to go see where my grandpa grew up!!
Beautiful !Switzerland
Visit Switzerland and hike through the Alps.
to do is to be, to be is to do, do be do be do
Life Philosophy, Philosophy Humor, Cute Quotes, Favorite Book, Quotes Words, Existential Quotes, Favorite Quotes, Kant Quotes, Favorite Movie
cute quote
life philosophy
philosophy humor
.
The Lord, Psalms 37 34, Remember This, God, Subway Art, Quotes, Psalms 3734, Bible Verses, Favorite Ver
***God quote***
When and how I met my husband along with the miracle birth of my child happened through prayer asking for the desires of my heart. But I also gave it to God knowing He knew what was best. I got everything I ever wanted plus a lot more! Remember to pray and trust in the Lord!
#Professionalimage - Subway Art With Bible Verses
Bible Psalm 37: 34 Trust
Retirement -- and home!
Ideas, Wall Paintings Colors, Modern Living Rooms, Boston, Living Rooms Design, Ceilings Details, Interiors Design, Families Rooms, Rachel Reider
Ceiling detail - dining room Living Room - transitional - Living Room - Boston - Rachel Reider Interiors
a version of what my living room could be: eclectic tan purple living room design with tan walls paint color, Jonathan Adler Meurice pendant, tan modern sofa, blue brown medallions rug, purple velvet chairs, brass oval coffee table, abtract art, bookshelf and purple lime green pillows.
Transitional (Eclectic) Living & Family Room by Rachel Reider
21 modern living room boston best interior design 600x736, 25 Stunning Modern Living Room Design Ideas
Alaska
Alaska Travel, Buckets Lists, Alaskan Cruises, Favorite Places, Beautiful, Places I D, Alaska Alaska, Honeymoons, Alaska Cruises
Alaska cruise
Alaska #Alaska #travel. Hopefully this trip will be knocked off my bucket list this summer 2013
Alaskan cruise soon!
One of my favorite places...
Alaska #Alaska #travel... Beautiful want to go back.!!
Alaska #Alaska #travel. On our honeymoon :) ?
Brussels
Favorite Places, Brussels Belgium, Beautiful, Flowers Carpets, Graphics Design, Colors Combinations, Grand Places, Travel, Floral Carpets
Brussels, Belgium. One of my favorite places on earth.
World Tour's & Travel: Brussels Grand Place was the Most Beautiful Square in Europe
The Flower Carpet Festival is an exciting and massive event that brings thousands of people together. Some of those involved include graphic designers, horticulturists, a variety of other artists and artisans, and volunteers who assist in arranging the thousands of flowers together in less than four hours! Each creation begins with scaled models, flower calculations, and color combinations planned out, all up to one year in advance. In preparation for final construction, the spaces between the f
Floral carpet on The Grand Place, Brussels, Belgium
The Grand Place (Town Square) in Brussels, Belgium. Its origins are an 11th century open-air marketplace and the streets surrounding it still reflect this, named after sellers of bread, butter, cheese etc. The beautiful town square is a UNESCO World Heritage Site, and every two years in August it hosts a "flower carpet" made with a million begonias set out in patterns. The display of flowers covers an area 24 by 77 meters (79 by 253 ft), totaling 1,800 square meters (19,000 sq ft).
Oktoberfest
Card, Photo
Oktoberfest in Munich. Did it once, to punch that card, but never again! It was fun, but waaaaay too crowded!!! I prefer the celebration in Stuttgart, instead ^_^