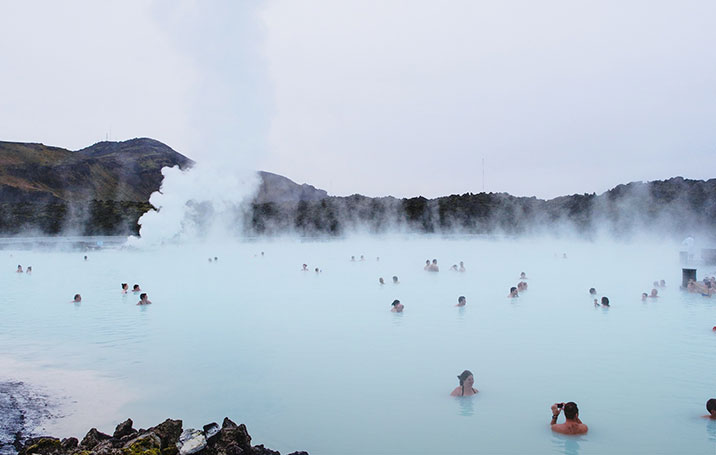 They used Pinterest to find new places to visit
Join Pinterest to discover all the things that inspire you.
50+
billion Pins
to explore
15
seconds to
sign up (free!)
like the idea of the simple table scape with maybe a few white or pink flowers in the mix. beachy tropical feel. Also, click on the website link. I love the arch decoration
Pink Flowers, Emeralds Green Colors Schemes, Wedding Ideas, Marthastewartweddings Com, Jade Wedding, Simple Tables, Beachi Tropical, Wedding Colour Schemes, Green Wedding
I like the idea of the simple table scape with maybe a few white or pink flowers in the mix. beachy tropical feel.
Fall wedding emerald and jade wedding ideas at marthastewartweddings.com!
Emerald Green Wedding ideas.
Bold emerald and jade wedding colour schemes.
VALENTINO BOW BOOTS Love the bow and the soft color!
Bows Boots, Valentino Boots, Shoes Boots, Knee Boots, Valentino Bows, Pink Boots, Bows Tops, Shoes Shoes, Bow Boots
Pink boots
Valentino bow topped over the knee boot
Valentino boot
VALENTINO BOW BOOTS- I can't do heals nor can or will I do knee boots but these are cute
image
Comforter Kitchens, At Home, Decor Ideas, Kitchens Seats, Breakfast Nooks, Create Vignettes, Colors Decor, Decor Projects, Sweet Life
comfortable kitchen seating
La Dolce Vita: Photo of the Day 07.31.12
Staging - create vignettes
Cute breakfast nook - from Canada's 'Style at Home' magazine
How to style a coffee table according to Phoebe Howard
Decor Ideas, Living Rooms, Sweet, Coff Tables Style, Phoebe Howard, Coffee Tables Style, House, Coffee Table Styling, Design
Coffee table styling by Phoebe Howard. I love her design.
Coffee Table styling for living room
Coffee table styling--love all her decorating ideas. (thanks Shelly)
Sweet Nothings: Coffee Table Styling
A house designed by Phoebe Howard. Walls painted with Benjamin Moore's "Cream Fleece". Trim in "White Dove"
love
Vignettes, Idea, Habitu Chic, Colors Stories, Pink Wallpapers, Thrones, Radiant Orchids, Jewels Tones, Coff Tables Books
Vignette featuring vintage art - Habitually Chic
Vignette from pink wallpaper
Color blocked books….k…this can really bring a unique color story to a vignette.
Salvage Savvy: Decorating Ideas: Creating a Beautiful Vignette
Radiant Orchid mixed with jewel tones. #design #interior
display for perfumes
Perfume Trays, Cute Ideas, Cakes Plates, Perfume Display, Perfume Bottle, Cake Stands, Nails Polish, Great Ideas, Cakes Stands
Cake stand as perfume display... Great idea! cute idea for a vanity
Cake stand as perfume tray and/or nail polish
Cake stand as perfume display or nail polish
perfume on a cake stand. - finally something I can do with all the cake plates from the wedding.
Simple cake stand to organize your perfume bottles (or could do this for nail polish?)
What a fantastic way to display some vintage brooches!
Vintage Chairs, Brooches, Booths, Jewelry Display, Costumes Jewelry, Display Ideas, Antiques Spectacular, Stores Display, Crafts
Cool way to display pins and brooches at either a gift shop or an indoor craft booth display. #CraftDiva
costume jewelry display -
A vintage chair for displaying costume jewelry and collectible pins #DIY I like old pins and brooches for tying scarves or on jacket lapels. Beautiful display
Antique Store Display Ideas | please sir: Display Ideas at Antique Spectacular | store display ideas
jewels and books
Vintage Books, Books Display, Antiques Jewelry, Jewelry Display, Thrones, Display Ideas, Romances Novels, Vintage Vignettes, Old Books
Old books with vintage / antique jewelry Wonderful display
Vintage Vignette
Romance novels
Love this vintage book display.
Jewelry display idea! retail display Gift Shop Magazine www.giftshopmag.com I love to use old books when styling. There are so many ways they can be use. They can add height to a display, be grouped by subject, size or colour and can just be a beautiful addition in their own right. Hire books from us from only £1 each. www.porterandsmith.co.uk
bangles
Pink Pink Pink, Arm Candy, Pretty Pink, Armcandi, Pinkpinkpink, Pink Bracelets, Pink Bangles, Bangles Bracelets, Ancillary
PINK PINK PINK!
Pink arm candy
~ Pretty Pink Bangles ~
Pink bangle bracelets
#Pink #bracelets #accessories #cute
.
Fashion Shoes, Old Suitca, Style, Vintage Suitca, Girls Problems, Girls Fashion, Travel, Girls Shoes, Suitcases Full
travel with style
Suitcase full of shoes via BHLDN | Yes, this is how I travel too.
Every girls problem when they go on vacation.. TOO MANY SHOES!
Suitcase full of shoes, everything a girl #my shoes #girl fashion shoes #fashion shoes #girl shoes| http://fashion-shoes-gallery-titus.blogspot.com