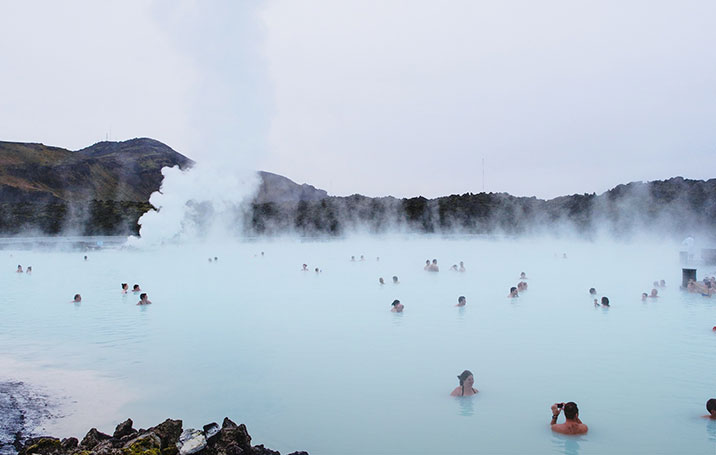 They used Pinterest to find new places to visit
Join Pinterest to find all the things that inspire you.
50+
billion Pins
to explore
15
seconds to
sign up (free!)
Ideas for refinishing my vanity
---
Back to
Ideas for refinishing my vanity
Ideas for refinishing my vanity
Love the surprise of stencils on the inside drawers!
Paintings Furniture, Dressers Drawers, Idea, Diy'S, Color, Dressers Redo, Inside Drawers, Baby Rooms, Stencil
diy stencil on sides of dresser drawers
Love the surprise of stencils on the inside drawers! Great idea for dresser redesign
Love the surprise of stencils on the inside drawers! Must do on my dresser redo! And love the color for the bedroom dresser
Painted Furniture
Love the surprise of stencils on the inside drawers! Great DIY dresser redo
Grey refinished furniture
Antiques Furniture, Color Schemes, Glasses Knobs, Furniture Piece, Awesome Furniture, Furniture Idea, Refinishing Furniture, House Idea, Green Inside
Beautiful refinished furniture pieces, i like the grey instead of the common white faux fini too!
I love this-- gray outside, green inside! We could do this... green inside the drawers? @Joe Howell
perfect grey finish sideboard with oversized glass knobs and green interior. simple elegance
Maybe this color scheme for my hutch, but a bit more silver?
Love the black handles on the white dresser
Oct 1999, Jason Schmidt, Attic Bedrooms, Guest Bedrooms, Grey Wall, Stephen Earl, Scott Schi, Cozy Bedrooms, Msl Oct
Created by Stephen Earle & Scott Schy; Photography by Jason Schmidt, MSL Oct 1999…great guest bedroom look
Attic Bedroom Created by Stephen Earle & Scott Schy; Photography by Jason Schmidt, MSL Oct 1999
white dresser, grey walls
Cozy bedroom
Knobs
Glasses Melon, Glasses Knobs, Drawers Knobs, Anthropologie Com, Cabinets Knobs, Kitchens Cabinets, Cabinets Drawers, Bathroom Cabinets, Melon Knobs
Glass knobs
bathroom cabinet drawer knobs
LOVE these!! For Kitchen Cabinets
Glass Melon Knob - Brass - anthropologie.com
Love the green color
Green Color, Art Studios, Kitchens Cabinets Desks, Gorgeous Colour, Fine Art, Minis Desks, Mint Hmmm, Art Projects, Sweet Mint
Mini desk
Knack Studios - Upcycling to Fine Art
Love this sweet mint with the dark hardware. Cute piece
Mint *hmmm*
gorgeous colour - kitchen cabinet?
refinished desk tutorial
Paintings Furniture, Desks Redo, Paintings Desks, Refinishing Furniture, Paintabl Wallpapers, Chalkboards Sprays, Cool Idea, Chalkboards Tops, Refinishing Desks
Refinishing Furniture is EASY! - #painted #desk
http://gallery116.com/newsite/tag/old-furniture/ Spray painting furniture with Krylon spray paint
I could do something like this with Evelyns desk! Cool idea using paintable wallpaper
Desk redo from All Things thrifty
Refinished desk with chalkboard top. They make chalkboard spray paint!
Add personality to a desk with paintable wallpaper. Maybe even a chalkboard top.
I love this refinished color
Paintings Furniture, Paintings Desks, Blue Furniture, Desks Idea, Teal Desks, Paintings Color, Furniture Design, Blue Desks, Peacocks Blue
Peacock Vintage Dresser - Possible Desk Idea
My teal desk.
I just love this painted desk!
blue painted furniture |
Peacock blue desk. Great color. Has me re-thinking a "lighter" paint color for an old desk.
551 East Furniture Design: A Peacock Desk
Peacock blue furniture. I should paint my ugly desk this color!
Love the idea of covering the drawers with maps
Modg Podge, Vanities Tables, Old Furniture, Mod Podge, Old Maps, Desks, Dressers, Fleas Marketing, Drawers
redecorate old furniture with maps and mod podge - amazing do-it-yourself idea! Sewing desk idea.
link is dead end - keep for modge podge map drawers reminder
cute vanity with old maps on the drawer fronts
i like this for a vanity table.❥ Map Decoupage Furniture from Flea Market Trixie. "The drawers are lined I even lined with the index pages from the back of an atlas." Sweet!
blue table or dresser decorated with Map mod podge with tall legs and drawers
Refinished furniture
Entryway Tables, Entry Tables, Cabinets Paintings, Entryway Piece, Dressers, Benjamin Moore, Entry Consoles, Hallways Idea, Grey Paintings
Entry console: Home Goods, painted Benjamin Moore Wolf Gray
entryway table
Love the gray color of this entryway piece. I really wish the hubby would be interested in taking on projects like this one with me.
Hallway idea
Wolf Gray - Benjamin Moore - dresser?
Cabinet painted grey + white Anthropologie knobs
Dark grey entry table
slate grey paint. Really thinking of redoing my cabinets this grey color..