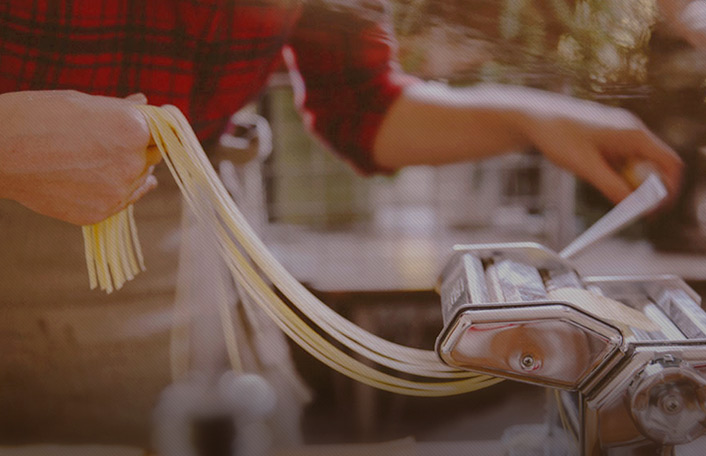 Discover and save recipes, DIY ideas and more
Join Pinterest to find all the things that inspire you.
50+
billion Pins
to explore
15
seconds to
sign up (free!)
I tried so hard not to pin this. Too cute!
This Man, Man Lov, Winter Soldier, Golden Retrievers, Rogers Gif, Captain America, Avengers Marvel, Marvel Ous, Steve Rogers
He's a golden retriever
Steve Rogers in Captain America: The Winter Soldier
I will never get tired of Steve Roger gifs 😍😍😭😭 Chris Evans a.k.a Steve Rogers a.k.a captain America
This man.
HP
Worth Reading, Lego Sets, Book Worth, Book Holders, Harry Potter, My Birthday, Hp Things, Nerdy Things, Potter Alway
Harry Potter Book Holder
I know what I want for my birthday!
YES !<<< I WOULD HAVE KEPT MY HARRY POTTER LEGO SETS IF I KNEW I COULD MAKE THIS!!!!
Because book lovers just wanna love. | 27 Reasons Literary Nerds Will Love Tumblr
Book Lovers, Awesome Tumblr Posts, Actual Book, Kindle Book, 27 Reasons, Book Tumblr Funnies, Literary Nerd, Book Addiction, Reasons Literary
"If you say you like reading but choose to buy a kindle over an actual physical book ...." Because book lovers just wanna love. | 27 Reasons Literary Nerds Will Love Tumblr. i actually a actual book
Because book lovers just wanna love. | 27 Reasons Literary Nerds Will Love Tumblr. Seriously the only reason I sometimes read on the kindle is because I'm not rich I can't afford my book addiction and kindle books are cheaper... Real books are better though<~~ I don't care how people read, as long as their reading.
Already read the Divergent trilogy and looking to quench your thirst for high-stakes, high-concept YA adventure series? Don't worry, we've got your back.
Book Lists, Divergent Series, Adventure Series, Book Divergent, Divergent Withdraw, 11 Book, Don T Worrying, Divergent Trilogy, Divergent Insurgent Allegiant
Books divergent
So you've finished Divergent and are not (entirely) over the fact that Tris is gone. Here is a list of 11 books similar to the Divergent series that *might* just cure your withdrawal :)
Making a new book list right now!
11 books to cure your Divergent withdrawal --Divergent, Insurgent, Allegiant
Community Post: 11 Books To Cure Your Divergent Withdrawal
buzzfeed.com
Nick Youngquest for Paco Rabanne Invictus
Smokin Hot, Hottest Guys, Invictus Paco Rabanne, Rabanne Invictus, Damn Hot, Hot Men
JOE MANGANIELLO - (AKA: ALCIDE HERVEAUX - TRUE BLOOD) - Hi Res Pic
This Man, Joemanganiello, Sexy, Christian Grey, True Blood, Joe Manganiello, Trueblood, Eye Candies, Alcide Herveaux
Joe Manganiello - this man is sexy.
Joe Manganiello, (Alcide Herveaux on True Blood) Great Casting! His abs!! So sexy! Love him shirtless!
Joe Manganiello ... My favorite True Blood eye candy.
Joe Manganiello - #joemanganiello #trueblood
hmmmm Christian Grey? Joe Manganiello from True Blood
Seriously made me laugh!
Names Games, Friday Funnies, Funnies Puns, Laughing So Hard, So Funnies, Word Plays, Ree Witherspoon, Too Funnies, Funnies Stuff
name game.
So funny puns!
I laughed so hard. too funny
Word play is always so funny!
Friday Funny! Enjoy!
Hahah
Remember This, Passive Aggress, Life Skills, Life Lessons, Writing Tips, Passiveaggress Note, Funnies, Writing Lessons, Feral Cats
too funny. I will surely remember this. :)
passive-agressive note writing tips Kind of funny. Not sure when this might come in handy, but it could for a response activity to a text.
How To Write A Passive Aggressive Note... An important life lesson
This would be a hilarious writing lesson! Real Life Skills
"How to Write a Passive Aggressive Note" This would be a hilarious writing lesson! Funny
Finding Nemo facts.
Findingnemo, Mindfulness Blown, Disney Pixar, Pixar Movies, Fun Facts, Nemo Facts, Interesting Facts, Favorit Movies, Finding Nemo
Finding Nemo facts. Still one of my favorite movies :)
I love Finding Nemo. Best Pixar movie ever. (and Disney, they play a part too. It is a Disney Pixar movie after all)
Finding Nemo Fun Facts!
Did you know? #FindingNemo This is sweet.
Finding Nemo facts. MIND BLOWN WOOSH!!!
Interesting Facts About Finding Nemo!
Actors + their iconic roles
Film, Icons Role, Famous Role, Christian Bale, Hollywood Stars, Movies, Random, American Psycho, Actor
random cool people
Actors + their iconic roles: Mel Gibson - William Wallace (Braveheart) Lawrence Fishborne - Morphius (Matrix) Clint Eastwood - Harry Callahan (Dirty Harry) Morgan Freeman - Alex Cross (kiss the girls) Matt Damon - Jason Bourne (Bourne Identity) Christian Bale - Bateman (American Psycho) Tom Cruise - John Anderton (Minority Report) Sam Neill - Dr. Alan Grant (Jurassic Park) Daniel Radcliffe, Emma Watson, Rupert Grint - Harry, Hermoine, Ron (Harry Potter movies) Sean Bean and Viggo Mortensen - Boromir and Aragorn (Lord of the Rings) Jack Nicholson - Jack Torrence (the Shinning) James McAvoy and Keira Knightly - Cecelia Tallis and Robby Turner (Atonement) Kevin Spacey - John Doe (Se7en) Ben Stiller - Derek Zoolander Gerard Butler - Leonidas (300) Jodie Foster and Anthony Hopkins - Clarise Starling and Hannibal Lechter (Silence of the Lambs) Arnold Schwarzenegger - The Terminator
Hollywood stars pay homage to some of their most iconic characters, including Mel Gibson (Braveheart), Laurence Fishburne as Morpheus, Clint Eastwood & Morgan Freeman (Unforgiven), Christian Bale (American Psycho), (The Matrix), Anthony Hopkins and Jodie Foster as Hannibal Lecter and Clarice Starling (Silence of the Lambs), Sean Bean and Viggo Mortensen as Boromir and Aragorn (Lord of the Rings), and Arnold Schwarzenegger as The Terminator.
To celebrate their 20th anniversary, UK film mag Empire called in every favor they had to assemble the best actors in the world to come and reprise their most famous roles for a photoshoot that can really only be described as legendary. Braveheart, The Matrix, Unforgiven, The Bourne Identity, American Psycho, Minority Report, Jurassic Park, Harry Potter, The Lord of the Rings, uh, everything, Atonement, Se7en, Zoolander, 300, The Silence of the Lambs, and Terminator