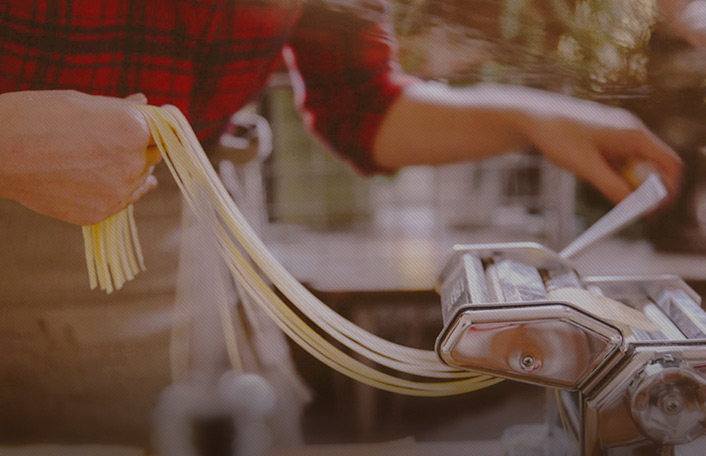 Welcome to Pinterest!
Join Pinterest to find all the things that inspire you.
50+
billion Pins
to explore
15
seconds to
sign up (free!)
Yes. This.
True Word, Remember This, Hard Time, Motivation Quotes, So True, Trust Issues, Trust Life, Inspiration Quotes, Trust Gods
#True. One says, " when I'm worrying, I'm really not trusting the world. I'm afraid something bad is going to happen because I see it everywhere. Sometimes I just have to trust in God, the universe, whatever you pray to or believe in, that all will be as it should be" And I add... Bad things do happen and the world will let you down. but God won't. He is the one who will never leave your side when the world takes a crap on you. exchange "trust life" with... trust God.
Oh so true! Read a post about trusting life here: http://www.stretchbeyondstuck.com/blog/2010/08/finding-your-inner-sanctuary/
Very true words.
It would appear Life & I have some trust issues!
No wonder I have such a hard time relaxing lol
Need to remember this...
Trust life Inspirational quotes #relax #let go I imagine this is true. wow
robe violette et anémones | henri matisse
Matisse Paintings, Tattoo'S Idea, Purple Robe, Art Idea, Figures Drawings, Art Drawings, Henry Matisse, Henri Matisse, Anemones
matisse | Mrs. Wagner's Art Ideas: Henri Matisse 1869 -1954
Figure Drawing: Matisse purple robe painting
"There are always flowers for those who want to see them." --Henri Matisse. love this quote!! Tattoo idea?
"Purple Robe and Anemones" ...Henri Matisse, 1937
henri matisse paintings | ... of art – drawing, printmaking, collage, sculpture and painting
LOVE THIS.
The Roads, Vintage Trailers, Teas Shops, South Africa, Vintage Caravans, Travel Trailers, Roads Trips, Teas House, Vintage Campers
Vintage caravan now a mini tea shop! Nice view,
Tea House set up in vintage travel trailer.
Adorable Tea House -- Cape Town, South Africa
live on the road
YES PLEASE! I would go on so many road trips!
Vintage camper turned into tea stand :)
Wave Dinnerware by South African Ceramicist John Newdigate for West Elm
Westelm, Dinners Sets, Lamps Shades, Plates Sets, Dinnerware Sets, Design, West Elm, Blue And White, Waves Dinnerware
Blue and white. Wave Dinnerware | west elm
Great blue white plates for a summer table! Pair them with red chargers or accents. Wave Dinnerware Set #WestElm
loving this dinner set! how have i never discovered West Elm before?!
wave dinnerware set designed by ceramicist John Newdigate, at west elm
Bowls would add a nice pop of color to my all white plate set..
I'm always drawn to a blue and white plate. From If The Lamp Shade Fits blog (http://ifthelampshadefits.blogspot.com.es/2012/03/my-west-elm-new-goodies-wishlist.html)
Easy Mod Podge French pots
French Flower, French Pot, Gardens Pot, French Styles, Images Transfer, Mod Podge, Crafts Idea, Flower Pots, Clay Pot
Easy Mod Podge French pots with a great technique for easy image transfer
Easy Mod Podge French pots: Very Cool French Flower Pots you can make yourself!
Easy DIY French Style Clay Pots
Old grungy clay pots to French Flower Pots
DIY Modge podge french garden pots
Reminder guide for manual
Camera Sets, Cheat Sheets, Photo Tips, Photography Tips, Manual Photography, Camera Bags, Slr Camera, Cheatsheet, Photography Cheat Sheet
Manual Photography Cheat Sheet : Some great tips for learning and understanding the manual settings on your camera. #photography #tips #blogging
Photo tips for exposure, shutter, and ISO
Manual Photography Cheat Sheet (via Manual Photography Cheatsheet @Craft.com blog)
Living In the Stills manual photography cheat sheet!! Great!! - you can order 4X6 copies to keep in camera bag!!
Manual Photography Cheatsheet for SLR camera users
Manual Photography Cheat Sheet Explains Camera Settings For Beginners - Google Search
This is a great thing to aspire to...
Being Kindness, Remember This, Feeling Special, Old Frames, Things, Life Goals, Living, Inspiration Quotes, Random Acting
do one random act daily!
Good thing to live by
Need to remember this is a good thing!
Life goal.
Make others feel special, be kind and sympathetic
"I'm okay..."
Thoughts, I M, Quotes, Feeling, My Life, Interrupted, Truths, So True, Acting
#quote #quotes #words of #wisdom #truth #sayings #motivational #inspirational
All my life I played with the mask that I'm fine, that I'm OK and that I'm tough as anybody can imagine. But lately I have to admit: I'm not fine, I'm not OK nad the most important: I'm not as tough as I thought I am. This was the hardest thing I had to admit to myself. I'm just a man with normal feeling and with heart. I need to remember that one beautiful person that can help me with this the most important realizing about myself in my life. Thank you so much my Dear. With the capital "D".
"Are you really okay?" i am acting like I am okay. Please don't interrupt my performance. #quotes
So true! If only I was good at acting.
I like this...
Life Quotes, The Journey, Remember This, Gods Time, Life Lessons, My Life, Gods Plan, So True, No Regret
Yup! My journey has shaped me to be who I am and I am thankful for God's plan to help me walk the truth and giving me this special opportunity that not everyone with my background and my life would EVER get!
So true. Must remember this.
Basically my life quote
This is so true and looking back on my life and experiences, I have no regrets or any grudges - it is all for a reason that is not for me to understand.
The Journey = God's timing is ALWAYS perfect!
SO SO great!!!
Little Girls, Puree Joy, So Funnies, Travel Photo, Camels, So Happy, Children, Pictures, Make Me Smile
Be happy... this is one oft all time favorite travel photos! #photography #camel #nomad #child #desert #sahara #bliss
This happy little girl picture makes me smile :)
re-pin, just because I love it so much! This little girl looks so happy, and the camel is funny too. dt
Mongolia: the Gobi desert, laughing children and Bactrian camels. Yes please.
Pure Joy, this picture makes me smile everytime I see it.
Thats so funny, even my camel got it. love this picture.
Dave!
This Man, Artists, Dave Matthew Band, Songs, Future Husband, Dave Matthews, Things, People, Dmb Davematthewsband
Dave Matthews - as a solo artist or as a band - there is not a bad song!
Dave Matthews.... future husband as long as he divorces his wife.
Dave Matthews Band #DMB #DaveMatthewsBand
Dave Matthews... pretty much anything, but especially Two Step. I love this man.
I thought I wanted a VW van. Nope. I want this!
Retro Trailers, Vintage Trailers, Caravans, House Trailers, Holidays House, Rvs, Travel Trailers, Camping Trailers, Vintage Campers
Holiday House trailer, designed in 1960
Holiday House camp trailer
This vintage camper looks kind of like a space ship. I want it.
Mid century travel trailer.
sleek retro trailer
1960 Holiday House - my dream caravan!!
this is my favorite vintage trailer!