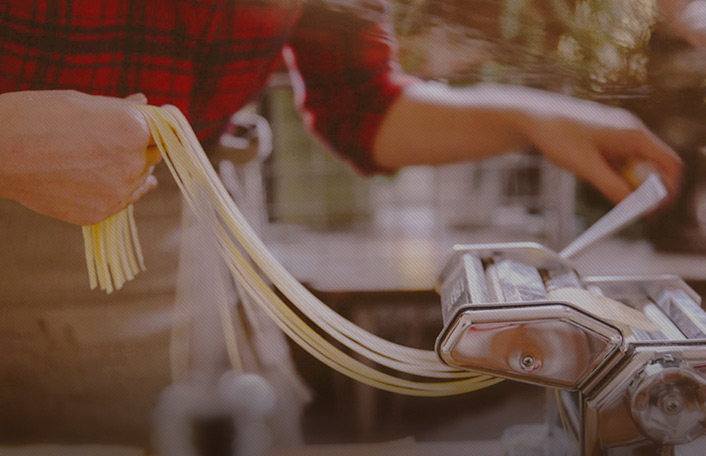 She used Pinterest to roll her first pasta
Join Pinterest to find all the things that inspire you.
50+
billion Pins
to explore
15
seconds to
sign up (free!)
Back to
let me check my watch
let me check my watch
GOLD
Arm Candy, Fashion, Styles, Jewelry, Michael Kors Watches, Gold Watches, Jewels, Gold Accessories, Diy'S Bracelets
gold jewels
Love love love! Gold watch and DIY bracelet!
love Michael Kors watches! #fashion #style
gold watch / gold jewelry
Michael Kors watch and chunky gold accessories. timeless
arm candy
ASOS Lavender Metallic Watch
Metals Watches, Multicolour Watches, Colour Metals, Multi Color, Multi Colour, Accessories, Asos Multicolour, Color Metals, Multicolored
asos multicolor metallic watch
ASOS Multi Color Metallic Watch $44.76
Kate Spade
Gold Kate, Spade Gold, Classic Watches, Kate Spade Watches, Gold Watches, Pink Spade, Katespad Watches, Word Christmas, Spade Pink
love this kate spade gold watch
Katespade watch.
classic watch with a girly touch
gold kate spade watch
kate spade pink spade big face gold watch
turquoise!
Woman Watches, Fashion, Watches Women, Michaelkor, Styles, Stainless Steel Bracelets, Michael Kors Watches, Accessories, Blue Polyurethan
#MichaelKors #Watch, Women's Chronograph Blue Polyurethane and Gold-tone Stainless Steel Bracelet MK5266
perfect accessory
Rolex
Bling, Pink Faces, Rolex Watches, Clothing, Things, Jewels, Accessories, Pink Rolex, Pink Diamonds
Pink Rolex Watch
Pink Rolex... 4 Corrina for her blings board! Gotta have a pink Rolex
FOLLOW US ON INSTAGRAM: girl_swag_inc 🔝🔝🔝🔝🔝🔝🔝🔝🔝🔝🔝🔝🔝🔝🔝 🚺🆖🚺🆖🚺🆖🚺🆖🚺🆖🚺🆖🚺🆖 #GIRLSWAG #girlswagnet #shoes #clothes #style #fashion #cute #jeans #tops #scarfs #sneakers #makeup #jewlery #hair #nails #purses #watches #advice #necklace #lipsticks #quotes #badbitches #live #life #dreams #lux #swagger #demkicks #luxlife #lingome #bags #goals #achieve #jewels #armcandy #sparkle #inspire #beyou #beautiful #sexy #stylish #unique #runway #fresh #gold #rich #diamonds #follow #like
A girl's favorite things all wrapped up in one - pink, diamonds and Rolex
pink rolex (should go on the "things I love and will never own" list
Accessories
Pink face Rolex w/ bling- gimme it
Mint&Gold; Cant get a better match!
Pastel Jelly, Mintgreen, Mint Green, Color Combos, Mint Gold, Mint Color, Gold Watches, Jelly Watches, Mint Watches
#mintgreen
Pastel Jelly Watch I like the mint color (:
ASOS | Pastel Jelly Watch in Mint Green
asos pastel jelly watch. I like this color combo.
ASOS Pastel Jelly Watch $32.23 #mint #watch #accessories #style
Tan
La Mer Watches, Bali Studs, Tory Burch, Cool Watches, Gold Watches, Studs Wraps, Cute Watches, Bracelets Watches, Wraps Watches
tori burch. tan and gold watch wrap & arm candy
Tori Burch Camel Gold Bali Stud Wrap Watch
cool watch
La Mer watches!!
cute watch for the spring!
Bracelet watch. La Mer Collections Bali Stud Wrap Watch.
reddd
Mer Watches, Red Band, Motors Chains, Mer Red, Red Patent, Chains Wraps, The Mer, Red La, Wraps Watches
red La Mer watch, $110
roman numerals with red band
La Mer Red Patent Silver Motor Chain Wrap Watch - Red
go fry something
Kitchens, Pan Fries, Pan Clocks, Fries Pan, Time, Eggs Pan, Eggs Wall, Fries Eggs, Wall Clocks
Frying Pan Egg Wall Clock - will not only tell time, dress up your kitchen, pay homage to chickens everywhere, and look pretty sweet, but it will also be a great conversation starter! - $18.99
Happy Time Pan Fried Egg Wall Clocks
Egg on the Frying Pan Clock
Creative Unique Fried Egg Pan Design Wall Clock 6 Color
unique watch
Cuffs Bracelets, Watches Bracelets, Leather Watches, Wrist Watches, Gold Watches, The Mer, Leaves, Bracelets Watches, Wraps Watches
brown/gold tones wrist watch
#Leather #Bracelet #Watch
Wrap watch with leaves
cuff bracelet
leather and gold watch, just like my other La Mer but with feathers..
Multi Leaf Charm Leather Watch by La Mer Collections, designed by Martine LLana
La Mer wrap watches
turquoise
Color Combos, Watches Bracelets, La Mer Watches, Multichain Wraps, Cool Watches, Color Combinations, Cute Watches, Bracelets Watches, Wraps Watches
Love the color combo and play with textures.
super cute watch!
love the bracelet watch
La Mer watch- I ADORE this color!
Cool watch, but maybe in a different color.
La Mer Rio Multichain Wrap Watch - Teal
I love the color combination