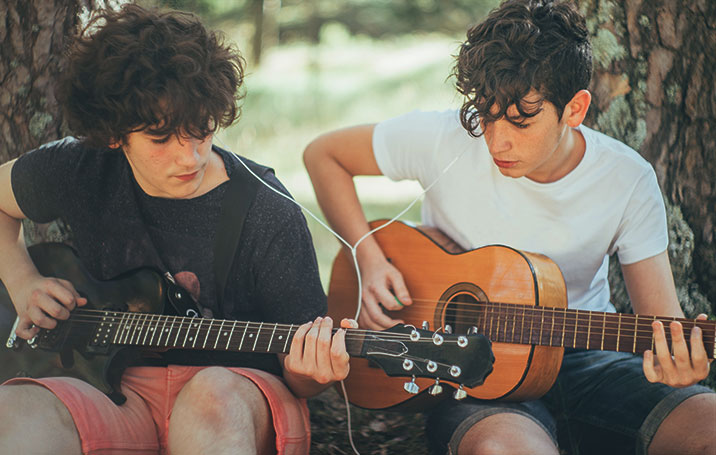 They used Pinterest to find new songs to learn
Join Pinterest to find all the things that inspire you.
50+
billion Pins
to explore
15
seconds to
sign up (free!)
So very true.
Close Mouth, Inspiration, If Only, Quotes, Ifon, Truths, So True, Word, Close Mindfulness
If only closed minds came with closed mouths. #ifOnly #words
"If Only Closed Minds Came with Closed Mouths", True Dat. Inspiration, Quote.
if only closed minds came with closed mouths ... SO true
Isn't that the truth? "if only closed minds came with closed mouths"
Beautiful.
Pinterest Popular, Inspiration Gardens, Life Lessons, Motivation Quotes, Faith Inspiration, Favorite Quotes, Life Wisdom, Things Inspiration, Inspiration Quotes Lyr
I declare today over Your life and Mine that in the coming days and weeks ahead, God will unleash His Unprecedented Favor on Us. Favor like We never seen before. I need it and Believe It! What about you?...Happy Saturday:)
Inspiration Life, Life Quotes, Amen, Faith, Jesus, Give Me Strength, Dear Gods, Daily Prayer, Pictures Quotes
Inspirational Life Quotes and Word On Images via wordsonimages.com
Dear GOD.... I don't ask You to make my life easier... but I ask You to give me strength to face all my trouble. Amen †
Its a matter of Faith!
Dear God life quotes quotes quote god life life lessons god quotes thank god
Jesus is my strength .....!
this should be our daily prayer!
So true.
Remember This, It Hurts, Life, True Facts, Truths, So True, A Freaking Men, Popular Quotes, True Stories
ThatOneRule.com - Popular Quotes
Must remember this.
Sometimes, someone has to hurt you deep enough for you to realize how much better your life is without them in it. So much truth.
it hurts, but its the truth...
true story
Sad, but so true. And most are stronger, wiser and happier without said hurtful people in their life. :)
true facts
.
Food For Thought, Word Of Wisdom, Bullying Lessons, Guidance Lessons, Remember This, Chin Up, People Hurt, So True, A Quotes
Good quote to use as an intro into a guidance lesson for 4th 5th graders to promote higher order thinking. Might have to use this one for my next bullying lesson.
Chins up, buttercups!
Perspective on hurting people...really need to remember this. Getting treated like nothing by people hurts but i guess it makes me stronger in the end.
food for thought.
This is a quote that could help anyone out in a tough time
Words of wisdom
:) This is so true! Now, to remember this while I'm being scratched!
3 rules
Liferules, Life Rules, Simple Rules, Motivation, Truths, Three Simple, Living, Inspiration Quotes, Moving Forward
#LifeRules
Three simple rules. Life rules
Three simple rules in life. 1. If you do not go after what you want, you'll never have it. 2. If you do not ask, the answer will always be no. 3. If you do not step forward, you will always be in the same place. #reason #nevergiveup #fartogo #look #far #dontstop #keepgoing #motivation #motivationalquotes #inspiration #inspirational #quotes
Three Simple Rules In Life. 1. If You Do Not Go After What You Want. You'll Never Have It. 2. If You Do Not Ask. The Answer Will Always Be No. 3. If You Do Not Step Forward. You Will Always Be In The Same Place. #truth #motivational
three simple rules of live: go - ask - move forward
Three simple rules! Success motivation go after your dreams, ask and keep moving forward. #Motivation #mondays
words to live by
Smile Quotes, Prayer, Word Of Wisdom, Life Rules, House Rules, Pink Doors, Kindness Word, Families Rules, Tell The Truths
Tell the truth, giggle, be positive, smile... - the words of wisdom for #happiness
Life Rules Board
Always tell the truth. Use kind words. Keep your promises. Giggle and laugh. Be positive. Love one another. Always be grateful. Forgiveness is mandatory. Try new things. Say please and thank you. Say your prayers. Smile. #quote
It Works For Bobbi!: Free Friday - House Rules Board! Jeannette says: "THIS IS MY MOST FAVORITE HOUSE RULES - LOVE THE DARK PINK DOOR AS WELL. Thank you Bobbi"
Family Rules
choices
Remember This, Choice, Life Lessons, Wisdom, Truths, So True, Univ Paradox, Inspiration Quotes, True Stories
Freedom of choice, NOT freedom from consequence. It's so true!
So true - I wish everyone remembered this.
True story... Need to remember this
Life Lesson... Choices...
Freedom is not free. #choice #truth #wisdom
Best.Line.Ever.
Wear Heels, Remember This, Awesome, Baahhha, So True, Bahahahahahaah, Bar, Killer Heels, True Stories
i rarely wear heels but this is still true...and awesome
Omg. If I could have a dollar for every creepy bar sleeze that I could say this to...
killer heels
.BAAhHHA
Bahahahahahaah... So true.
I'm going to remember this next time I am pissed at some asshole.
TRUE STORY. Thank you
facts of life!
Colleges Life, Funnies Pictures, Summer Schools, Mondays, Sotrue, Crosses Training, The Weekend, So True, True Stories
sotrue
Friday & Monday around the corner
true story.
So true!
live for the weekend
so many loves.
Love Word, Sunday Brunch, Stuff, Blocks Prints, Pink, Things, Love Quotes, Sweet Word, True Stories
Sweet words from my man :)
-real quick… i just want u 2 know that when i don't get 2 speak 2 u on a regular basis i am totally out of sorts. i forget stuff. i can't concentrate. i don't complete tasks. i hate when ur gone or i'm gone. i H A T E it. just thought u should know that so the next time u talk that bs about you going out of town, u'll understand y ur locked in the closet!!! btw, it's almost done… they had 2 make it bigger so i can fit in there with you!! i love you!!😘
Items similar to POSTER - I love the sh-t... ROSE PINK block print 10x18 on Etsy
Sunday brunch (53 photos) – theBERRY
Love quotes for him-- "52 Romantic Things You Should Do! Become a LOVE MAGNET!
True story. ❤
#love #words #truth #quotes #inspiration