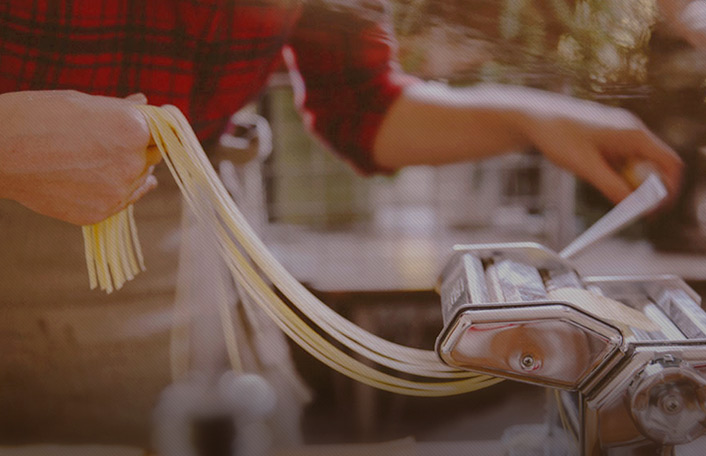 She uses Pinterest to eat healthier
Join Pinterest to find (and save!) all the things that inspire you.
50+
billion Pins
to explore
15
seconds to
sign up (free!)
Right Bite Recipes
Eating fish is good for you. Eating the right fish is good for our planet. That's why Shedd is committed to promoting sustainable seafood, and we do the work to help you figure out what is best to eat! Learn more at sheddaquarium.org/rightbite
---
Back to
Right Bite Recipes
Right Bite Recipes
Cooking the Right Bite Way August 2013 | Learn how to make Grilled Arctic Char with the best summer veggies! #recipe
Veggie Recipes, Veggies Recipes
Albacore tuna and Soba noodle salad | #sustainable #seafood #recipe
July Fish, Bites Team, Seafood Options, Seafood Recipes, Seafood Dishes, Albacore Tuna, Bites Recipes, Noodles Salad, Seafood Choice
Grilled Arctic Char with Eggplant and Tomato Salad | #sustainable #seafood #recipe
Eggplants, Sustainability Seafood, Seafood Recipes, Arctic Charr, Tomatoes Salad, Bites Recipes, Arctic Charli, Charr Recipes, Acorn Squash
[CasaGiardino] ♡ Grilled Arctic Char with Eggplant and Tomato Salad | #sustainable #seafood #recipe
Pan-seared #tilapia with "Cleetus Heatus" #peach #salsa" #recipe (serves 2): 2 U.S.-farmed tilapia fillets; 6 yellow peaches; 1 jalapeño; ½ red onion, diced; 1 tablespoon cilantro; chopped (reserve a few leaves for garnish); 1 lime, juiced; 2 tablespoons sunflower oil (or oil blend if you can't find sunflower oil); Salt and pepper
Recipes Serving, Peaches Salsa Recipes, Peach Salsa Recipes, Oil Blend, Bites Recipes, Sunflowers Oil
Smoked Rainbow #Trout Hash with Poached #Eggs recipe: 4 tbsp. unsalted butter; 2 lbs. boiled potatoes, cooled and diced; 2 yellow onions, finely chopped; 1⁄2 lb. smoked U.S.-farmed rainbow trout, flaked into small pieces; 1⁄2 cup heavy cream; 2 garlic cloves, finely chopped; 2 tbsp. fresh dill, chopped; Salt and pepper to taste; 4 poached eggs; 1 tbsp. fresh chives, thinly sliced
Poached Egg Recipes, Bites Recipes, Poached Eggs Recipes, Free Recipes
Have you heard of #Shedd #Aquarium's Right Bite wallet cards? It's your quick reference to environmentally-friendly seafood. Download one now!
Cards Sustainability, Grocery Store, Wallets Cards
Shedd Aquarium has a free download for a color-coded "wallet card" for easy reference in choosing sustainable seafood in the grocery store
Shedd Aquarium - Right Bite Wallet Card Sustainable Seafood Guide
#Shedd #Aquarium loves to make the right choice for daily #seafood intake!
Chicago Tables, Seafood Intake, Shedd Aquarium, Tables 2014, Bites Recipes, Daily Seafood
#Pacific #Cod #Recipe: 4 bacon slices, cut into ¼-inch-wide strips; 3 tablespoons olive oil; 1 bunch asparagus, cut into ½-inch pieces; ¼ cup peas; 1 ¾ cups low-sodium chicken broth; 2/3 cup heavy cream; 2 garlic cloves, finely chopped; Salt and pepper; 4 (5 oz.) MSC-certified Pacific cod filets Chopped mint, for garnish
Olives Oil, Olive Oils, Bites Recipes, Cod Recipes
Farmed Artic #Char #Recipe; ¼ cup miso; ½ cup maple syrup;1 tablespoon ginger; finely chopped; 2 (5 oz.) farmed arctic char filets 3 cups of spring greens (i.e., arugula, watercress), washed; 1 carrot, thinly sliced with mandoline or peeler; 1 beet, thinly sliced with mandoline or peeler; 3 tablespoons olive oil; Salt and pepper to taste; 1 tablespoon lemon juice
Olives Oil, Olive Oils, Bites Recipes, Charli Recipes