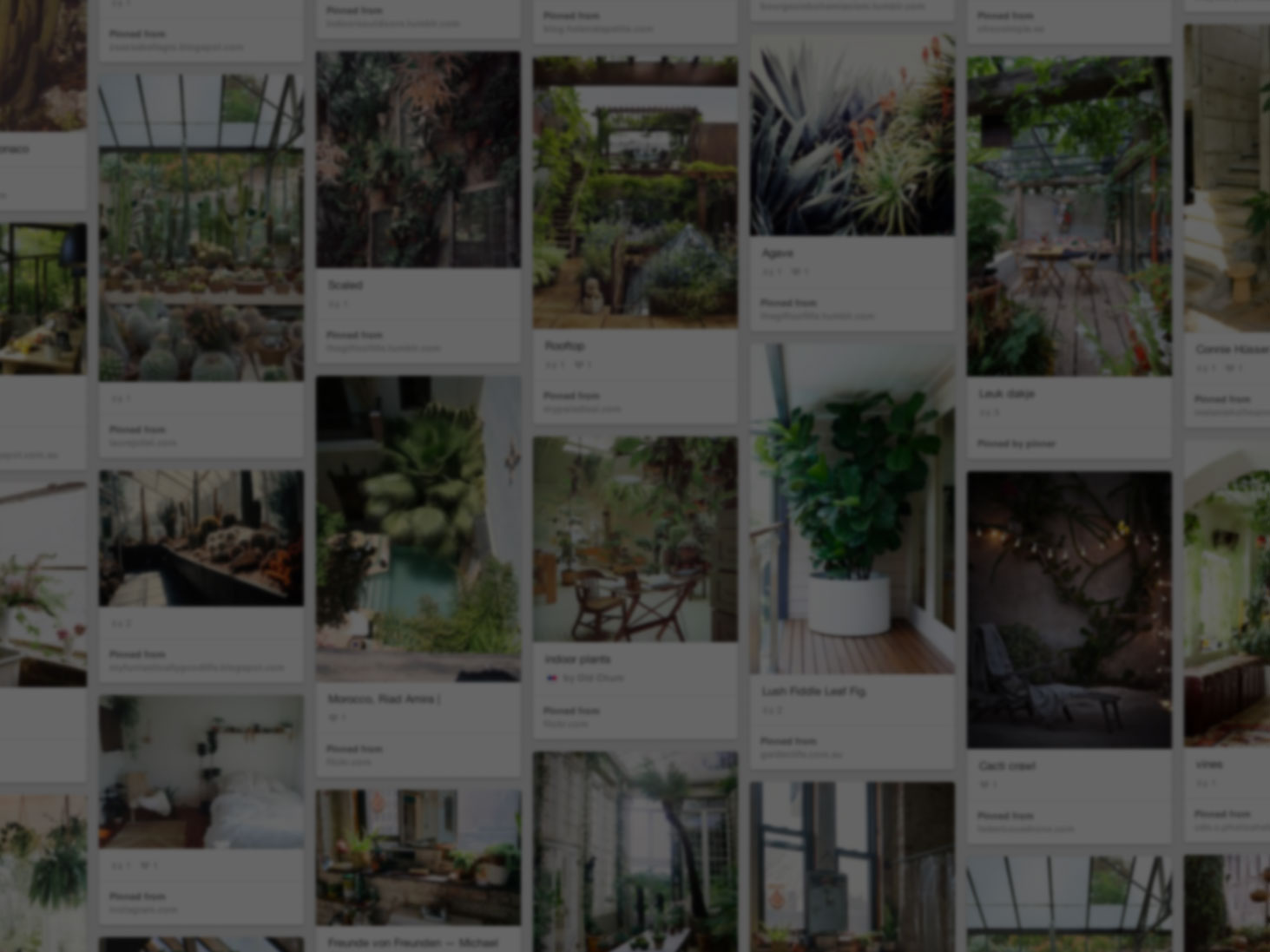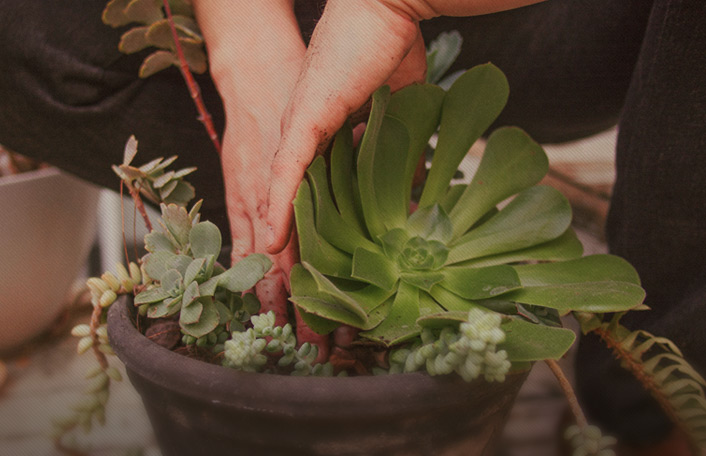 He used Pinterest to start his rooftop oasis
Join Pinterest to discover all the things that inspire you.
50+
billion Pins
to explore
15
seconds to
sign up (free!)
FLOWERS, FLOWERS EVERYWHERE!!!
---
Back to
FLOWERS, FLOWERS EVERYWHERE!!!
FLOWERS, FLOWERS EVERYWHERE!!!
tutorial on how to make these GORGEOUS flowers from newspaper and food dye. wow!!
Food Dyes, Food Colors, Gorgeous Flowers, Diy Tutorials, Gifts Wraps, Newspaper Flowers, Make Flowers, Vintage Flowers, Flowers Tutorials
Tutorial on how to make flowers from newspaper and food dye :: 2015 Item!
great gift wrap idea - tutorial on how to make these GORGEOUS flowers from newspaper and food dye. wow!!
Newspaper Flower Tutorial
GORGEOUS flower tutorial from newspaper and food dye
DIY tutorial -- GORGEOUS flowers made with newspaper and food dye. ---
Newspaper flowers dyed with food coloring
Tutorial on how to make these vintage flowers from newspaper and food dye. @Heather Brennan
Tattered rose tutorial
Fabric Roses, Tattered Rose, Layered Rose, Rose Cottages, Katiesrosecottageblog Com, Fabrics Rose, Katy Rose, Rose Tutorials, Fabrics Flowers
Fabric Rose
Tattered Layered Rose Tutorial - Katies Rose Cottage:
Fluffy Tattered Rose Tutorial
Spring Wreath--BEAUTIFUL. You could also make this from silk tulips.....lovely, don't u think?
Home Interiors, Christmas Holidays, Circles Of Life, Tulip Wreaths, Purple Tulip, Front Doors, Diy Gifts, Spring Wreaths, Pink Tulip
Ooooo...I would so love one of these on my front door! Pretty pink and purple tulip wreath (From "Spring Forward with Bright and Cheerful Spring Wreaths") #decor #ideas #flowers #beautiful
Tulip Wreath - #hand made #handmade #do it yourself #diy #diy gifts| http://diy-gifts-558.blogspot.com
Spring Wreath!!! Bebe'!!! Beautiful pink tulip wreath!!!
#Thanksgiving #holiday event #christmas #holiday
Spring Wreath - The Circle of Life: 7 Eye-catching Spring Wreaths to Revive Your Home Decor | Photo Gallery - Yahoo! Shine
Book page flower wreath
Wreaths Tutorials, Paper Wreaths, Diy Crafts, Books Pages Wreaths, Diy Wreaths, Paper Flowers, Flowers Wreaths, 88 Wreaths, Wreaths Ideas
Book Page Wreath Book Page Flower Wreath Tutorial ~ This book page flower wreath is designed on a coat hanger, making it an easy decorating with paper craft to hang anywhere. Another How to Make Book Page Flower Wreath ~ A step by step guide to making book page flowers into a wreath. And Another Book Wreath Tutorial~ Recycle your old books into a gorgeous wreath. Using an old book with give you the look of patina that only comes with age.
How to make a Book Page Wreath. This website has 88 diy wreaths.
88 wreaths to make-- I love making these wreath ideas.
Paper flower wreath.
-DIY Craft Book Paper Wreaths
paper wreath tutorials
Gorgeous Clematis
Vines Pole, Flowers Gardens, Clematis Ideas, Bloom Beautiful, Colors Plants, Gorgeous Clematis Pl, Beautiful Flowers, Clematis Vines, Clematis Plants
Clematis Vines Entwined
Two different clematis colors planted together
Two gorgeous clematis. Plant them right next to each other and twine them together, up a vine pole or lattice.
Beautiful flowers...
oh hydrangea
Flowers Gardens, Happy Friday, Pink Flowers, Favorite Flowers, Bright Pink, Pink Hydrangeas, Colors Rose, Beautiful Flowers, Colors Flowers
Design Darling: HAPPY FRIDAY!
Colorful Flowers
lovely hydrangea, pink flowers, blooms
my grandmother has had this same type and color hydrangea growing at her house since i was very little. this is my favorite flower. it reminds me of her.
bright pink hydrangeas
Double Oriental Lily Magic Star
Oriental Lilies, Magic Stars, Stars Double, Double Oriental, Plants, Gardens, Stars Lilies, Flower, Lilies Magic
Double Oriental Lily Magic Star. Plants I'd love for my collection at TheAlohaGarden.com.
Magic Star Double Oriental Lily: Gorgeous bicolored petals. Combines the intense fragrance of their single counterparts with rich colors and a double set of flower petals – sometimes even triple! These Double Oriental Lilies are a miraculous addition to any garden. Grow them just like any other garden lily; great drainage and full sun are essential. These flowers are so massive it sometimes takes a year or two in the garden for them to reach their full impressive maturity. Ships only in Spring.
"Magic star" lily: Fully doubled 6-8" flowers are held up by stron 32-40" stems. A showstopper for your flower gardens! | 13 flashy flowers to plant | Living the Country Life | http://www.livingthecountrylife.com/gardening/flowers/13-flashy-flowers-plant/
Double Oriental Lily Magic Star - This looks like my favorite Star Gazer, the should make a perfume from this heavenly flower.
paper flowers
Paper Rose, Idea, Flowers Centerpieces, Sheet Music Flowers, Flowers Arrangements, Paper Flowers, Make Paper, Music Sheet, Flowers Tutorials
Paper Flowers, tutorial, from To Much Time on My Hands.
paper flower centerpiece idea! (thanks, Jackie!)
The V Spot: Make paper flowers with sheet music
sheet music flowers
Music Sheet Flowers
Making Paper Roses
paper flower arrangement
Fabric flowers
Hairbows, Clothing Flowers, Flowers Crafts, Diy Flowers, Fabric Flowers, Fabrics Flowers Tutorials, Hair Bows, Flowers Ideas, Handmade Flowers
Beautiful Handmade flower hair bows
Tons of DIY flower craft ideas!
homemade fabric flower tutorials
Handmade flower ideas
cloth flowers
Tons of DIY flowers! Fabric Flower ideas
Tons of DIY flowers! -- for little girl hairbows perhaps
Flowers of Muslin, Burlap and buttons♥
Crafts Ideas, Buttons Flowers, Burlap Flowers, Color, Buttons Projects, Muslin Flowers, Mason Jars, Make Flowers, Fabrics Flowers
never too old to color: Fabric Flowers
Muslin and burlap flowers, love the softness of the color!
muslin, burlap, button flowers from Never too old to color
never too old to color: Playing with Muslin, Burlap and Spellbinders Burlap and muslin flowers - could add to my burlap wreath
<3 <3 <3 these cute flowers!!! And on Mason Jars, too!~never too old to color: Playing with Muslin, Burlap and Spellbinders
never too old to color: Playing with Muslin, Burlap and Spellbinders to make flowers
diy
Design Dump, Felt Rose, Easy Felt, Gifts Wraps, Felt Gifts, Gifts Boxes, Felt Flowers, Flowers Tutorials, Wraps Ideas
felt flowers gift box
Easy felt flower tutorial
gift wrapping with felt roses....
Design Dump: more easy felt gift adornments-tutorial #felt #flowers
felt gift wrap and other wrapping ideas