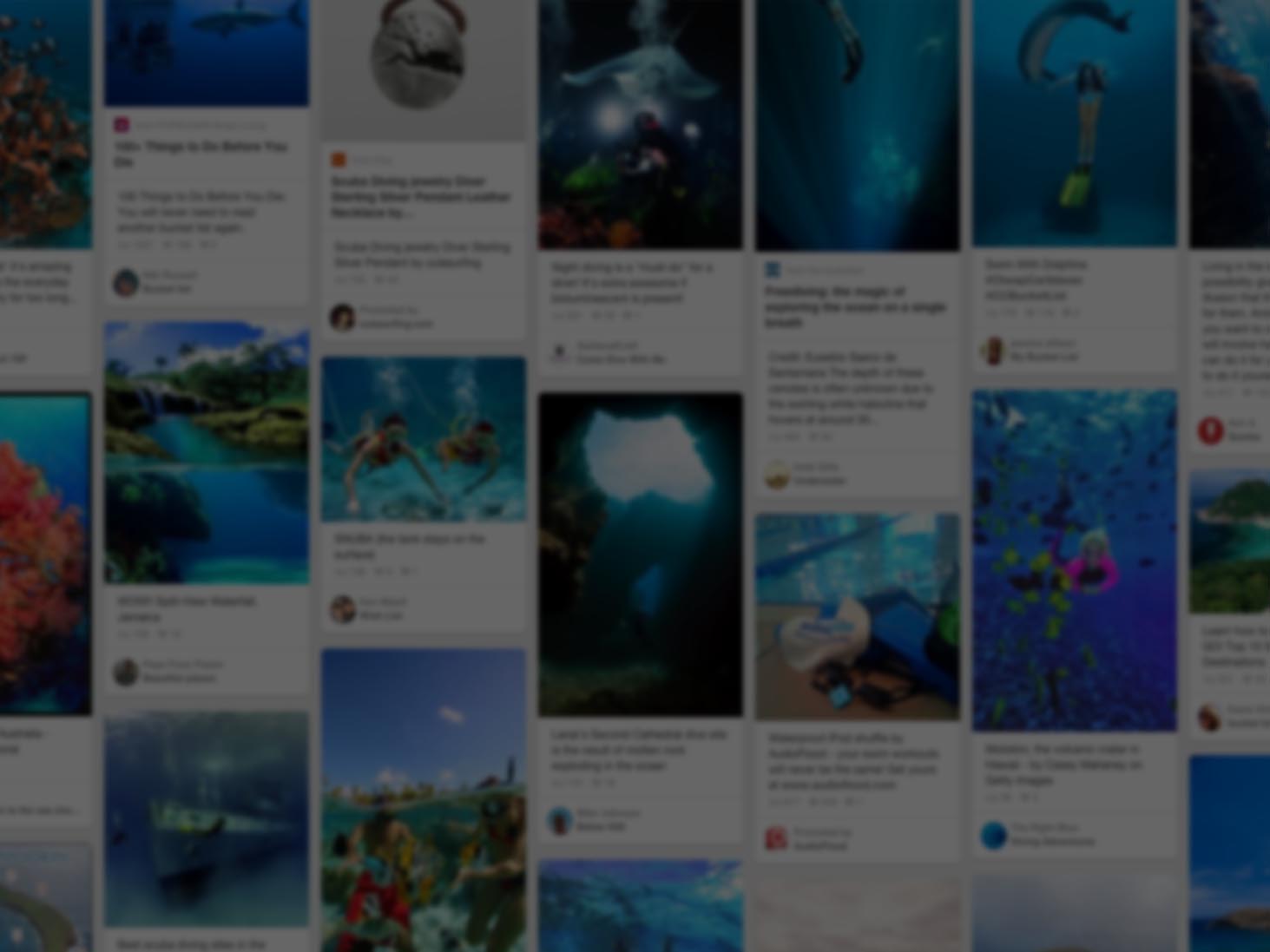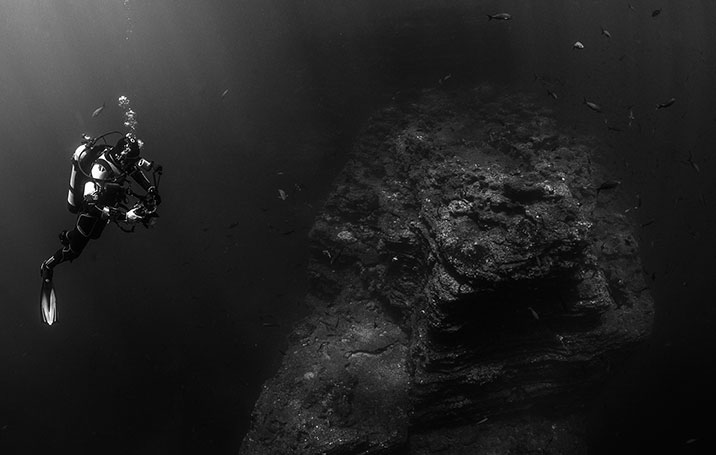 He used Pinterest to go deep
Join Pinterest to find all the things that inspire you.
50+
billion Pins
to explore
15
seconds to
sign up (free!)
sixty different memories from friends written down as a gift for a 60th birthday gift. LOVE!
Birthday Presents, 60Th Birthday, Gifts Ideas, Sixty Years, Postcards Birthday, 50Th Birthday, Milestones Birthday, Birthday Gifts, Birthday Ideas
Sixty Years Of Memories...amazing story and gift idea. Send out requests to someone's friends, family members, classmates, etc. from all walks of life and times asking for memories of that person. Put one memory each in an envelope for each year of their life and give to them as a birthday present. This person did 60 for her dad's 60th birthday.
probably the sweetest gift idea i've ever come across... i'd really love to do this for everyone at ANY age...A MUST READ Sixty Years Of Memories 451 Comments For my dad's 60th birthday last week, I wanted to do something really fun. My dad and I talk a lot about the past---nostalgia runs in our blood, I think---and we both love to reminisce. Inspired by Jordan Ferney's Postcard Birthday Poster, I started batting around an idea: what if I could get everyone from my dad's past to contribute a memory they had of him? What if I had all those people send their memories to me, and then I put each one into an envelope---sixty total, of course---and had him open them, one by one, on his birthday? That would be a lot of memories, right? So I wrote an email. I sent it to family, to friends, to aunties and uncles we'd grown up calling aunties and uncles even though they weren't related by blood. This is what I said: Hello everyone! If you're receiving this email, you probably know that our dad, Patrick Burns, is turning 60 next month (much as he would hate us to be reminding everyone, I'm sure.) To celebrate his birthday, we'd like to put together a little surprise to let him know that his nearest and dearest are thinking of him. We're going to try and create "60 Years of Memories" by filling 60 envelopes with a memory his friends and family have of him. And this is where you come in! If you have a spare moment in the next few days, we would be so grateful if you'd jot down a favorite memory you have of our dad and put it in the post. It doesn't have to be anything fancy -- you can just write it down on a piece of paper and sign your name. You can mention anything you like -- although the more nostalgic the better! Please absolutely feel free to send more than one memory (in fact, we welcome it -- we've got 60 envelopes to fill!), but make sure you write them on different pieces of paper (and sign your name to each) so we can split them up. Thank you so, so, so much for participating -- we know everyone is busy with their own lives, and we do appreciate you taking a few minutes to do this; it will be so worth it when he reads all the memories people have of him! (Please don't forget to keep it a surprise until then, though!) Thank you so much again. --Holly, Tom, Luke, and Susie (I also gave them my address, of course, though I've obviously left it out here. Not that I don't want to open the door and have you standing there wielding a steak knife, but it might be kind of awkward for both of us.) So I sent the email and then I waited. And then the replies started coming in and I was flabbergasted. I was flabbergasted, Internet, and I do not use that word lightly. There were so many memories, and they were all so lovely. They came from the 50s, the 60s, the 70s, from every decade between now and the day my dad was born. They came from my mother, my siblings, my grandma, my dad's friends from high school, his sister, an old girlfriend, my mother's old boyfriend, my dad's first boss, a colleague at his first job, from people who remembered people no longer with us, from people who hadn't seen my dad in forty years, from people I hadn't even contacted originally but who had been told about the project by someone else. They typed them and handwrote them. They mailed them and emailed them. I collected them for two weeks, my heart pinging with excitement each time a new one arrived. The night before his birthday, my sister and I stayed up late, putting everything together. I had some vintage airmail envelopes left over from my wedding and I bought a packet of numbered stickers at Michaels after a fraught half hour of anxious math, trying to decide how many we'd need. We numbered the envelopes from one to 60, then we tucked a different memory into each. And then, on the morning of his birthday, after breakfast and presents and cake, we gave them to him. "Just one more thing for you," we said. It took him a really, really, really long time to open them. Each one was a brief ticket to another time, a leap backwards over years and decades into the past. There was a lot of laughter, and---I don't think my dad will mind me telling you this---a few tears too. There were also a couple of emerging themes: a) My dad locks himself out a lot b) My dad may have had a little too much to drink upon occasion during his rugby-playing years c) My dad often has trouble remembering to bring his passport on international trips. I'm thinking at least two of those three might have been related, what do you say? In a way, I'm sort of sad that this project is over because it was a huge amount of fun to collect and collate all of these memories, many of them occuring years before I was even born. It gave me a different picture of my dad, one woven together by all the people from his past, all those people who---weirdly, peripherally, slowly, surely---put into action the sequence of events that led to my life as I know it. Turns out, you can make a lot of memories in sixty years. And then, if you're lucky, you can relive them all over again. .
Sixty Years Of Memories | Nothing But Bonfires 50th birthday idea for mom?? LK - could do 50 for the anniversary?
Sixty Years Of Memories: 60th Birthday Gift Idea
60th Birthday Idea: 60 people from person's past contribute a memory, then put each one into an envelope. Use this for any big birthday the adults have coming up and when kids hit a milestone birthday.
Dave Ramsey budget printables
Debt Free, Save Money, Dave Ramsey Printable, Start Save, Money Save, Dave Ramsey Budget Templates, Budget Form, Budget Printables, Dave Ramsey Budget Printable
Dave Ramsey free budgeting forms- Tony and I used this to plan our monthly budget and are debt free except for our house!
Dave Ramsey printables
Start Saving Money Now!
30 Questions to ask your spouse...fun! One Pinner said: We were laughing through our entire meal and learned so much about our childhoods. Highly recommend! 30 questions to ask your spouse. I would pick a question then he would answer it then I would answer it. Then he would pick a question etc. This would be fun for long drives
Cute Ideas, Road Trips, 30 Questions, Date Nights, Long Cars Trips, Roads Trips, Long Car Rides, Datenight, Long Cars Riding
Road trip to rrc maybe? 30 questions to ask each other on a long car trip
30 Questions to ask your significant other- fun for a long car ride or date night!
30 questions to ask each other on datenight
30 questions to ask each other on a date even if you're already married...this would be fun for a road trip!- using this! Need to remember this for long car rides with kendal
30 questions to ask each other on a date even if you're already married...this would be fun for a road trip. Cute idea.
.
Words Of Wisdom, Remember This, The Vows, Proverbs31, Wedding Vows, Proverbs 31 Wife, Happy Marriage, Marriage Quotes And Sayings, Proverbs 31 Woman
I do means I will. People need to remember this...
Saying I Do ...My So Called Life as a Proverbs 31 Wife
words of wisdom
the vow.
Proverbs 31 Woman
incorporate into wedding vows?
My happy marriage.
More marriages should be liker this. #Proverbs31